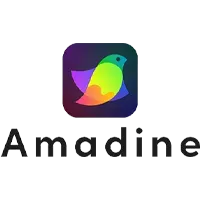 Amadine Free Trial
Hit the button above to claim your Amadine Free Trial!
Disclaimer
We sometimes use affiliate links in our content. This won't cost you anything, but it helps us offset the costs of paying our writing team. Thanks for your support!
The Amadine Free Trial lets you test the basic features of graphic design software for an unlimited period.
Be aware that all exports will have a watermark during the free trial.