Best Photo Editing Software
If you need to customize your photos or images, maybe you should consider using photo editing software. A tool like this is not only for personal use, but it can be helpful also for businesses. Discover the best photo editing tools and choose the right one for your business or freelance gigs!
Compare Photo Editing Software
See Results
Open Filters & Sort
Creative professionals don't rely on any single tool. Instead, they build a custom toolbox that gives them flexibility and reliability. This takes a lot of trial and error. Adobe realized a nee...
Learn more about Adobe Creative Cloud
The Adobe Lightroom photo editing software is a fantastic tool that helps simplify photographers' workflow. This photo editor tool helps users keep their images beautiful and organized. The Ad...
Learn more about Adobe Lightroom Classic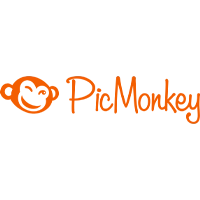 PicMonkey
Product not verified by the Software Seller.
PicMonkey is an online photo editing solution. It is widely available across different platforms, including Android and iOS. You can start using the PicMonkey photo editor app by visiting the respect...
Learn more about PicMonkey
Canva
Product not verified by the Software Seller.
You don't need to be an experienced graphic designer before you can create a Canva design. The Canva graphic design tool is a complete design tool for anyone who wants to be creative with desig...
Learn more about Canva
Adobe Spark
Product not verified by the Software Seller.
Adobe Spark is an integrated mobile and web software that lets you design an app to develop customized visual designs in minutes. The graphic design app offers a variety of templates, themes, and too...
Learn more about Adobe Spark
Adobe Lightroom CC is a cloud-based photo editing software that provides comprehensive digital photography tools. The software helps with photo editing, management, storage, and sharing. Some of the ...
Learn more about Adobe Lightroom
Pixlr
Product not verified by the Software Seller.
Pixlr is a software-as-a-service (SaaS) that offers photo editing on the go. It is a web-based solution that uses web technologies to provide excellent image editing solutions in your browser. Pixlr ...
Learn more about Pixlr
Luminar Neo
Product not verified by the Software Seller.
Luminar Neo is a powerful photo editing software developed by Skylum that offers a variety of features to aid photography enthusiasts in expressing their creativity. The software has many capabilitie...
Learn more about Luminar Neo
Adobe Photoshop is a graphic designing and image editing software that helps users streamline photo editing and compositing processes to create digital paintings and animations. Features of Adobe Pho...
Learn more about Adobe Photoshop
PicResize
Product not verified by the Software Seller.
PicResize is an online photo editing tool that helps users resize, crop, and edit images online. It supports multiple file formats, such as JPG, GIF, PNG, and BMP. Furthermore, it offers batch resize...
Learn more about PicResize
It has happened to all of us to think that retouching a photo would make it worthy of being posted on our social channels. And, this is just de micro level. But, now think about the importance an image with a touch-up added has for a business that promotes its products and services.
And here, the photo editing software comes into play. Whether you are a digital creator, a company promoting products, or simply a passionate individual, all of you want to make your art alive and well-known. Before you start to edit your photos, give us a minute to tell you what you should know about picture editor tools.
What is Photo Editing Software?
Graphic design platforms have the main purpose of beautifying your photos. With the help of their features, they allow you to crop photos, resize images, apply effects and filters, add text, graphics, and frames, change the background, create collages and logos, adjust brightness, and many other interesting things.
Using a photo maker, you can create content for your blog, social media channels, website, and presentations. These editing apps are crafted for professional photographers and beginners without any experience in the area. But with a fair amount of creativity.
Due to the wide range of tools ready to be used within a photo editor, designing projects becomes a pleasant and relaxing time. These apps support and assist you throughout the creative process, allowing you to import, export, save, and organize your art pieces.
What are the advantages of the Photo Editing tool?
Customers and potential customers seek experiences when they encounter a product presentation. High-quality digital photos can engage them and influence their purchasing desire along with brand building, respectability, and credibility. Create aesthetic collages, brighten up your images, access pre-defined templates that can help you get inspired. Thanks to the available features, you can easily make your photos come to life. And this is exactly what your clients are expecting.
Developers of editing apps designed intuitive and easy-to-use tools that can bring to your business many benefits. With a user-friendly interface and simplified app design, the editing process becomes seamless, and the workflow of photographers and photo editors is streamlined. This and the fact that improving the quality of photos using image manipulation software are strong pillars for a successful marketing campaign.
Moreover, some photo editing solutions are AI-powered, allowing them to recognize and edit faces naturally, making the process smooth. In addition, these modern applications for photo manipulation allow users to use them stably and comprehensively.
Main features of Photo Editing tools
Picture editing tools gained notoriety because of the broad spectrum of actions you have access to using them. You can also find free online tools if you are on a budget and still rely on them. Next, we will list some of the best features you should look for in an image editor:
High-resolution image outputs
Adjusting image colors
Color correction
Unwanted objects removal
Perspective tool
Background blur
Face recognition
Project management
User interface
You should know many aspects about an editing tool before choosing one. We hope our reviews will facilitate your decision and guide you to make the right choice for your needs.
Photo Editing Software Insights
Similar Photo Editing Software Categories