Best Construction Software
What is Construction Software?
Before automatic tools were revealed, humanity used means other than digital for creating constructions, buildings, or edifices. Pyramids, known as the perfect construction, were made roughly from 2550 to 2490 BC with the poor level of technology in the construction industry. Nowadays, if you want to classify your structure as the perfect construction, Tekpon guides you through using SaaS solutions from the Best Construction Software.
Construction Software is a software application, usually web-based, made up of various elements, relying on the exact software needs of the construction team and commonly managing and upgrading workflows by an online platform with reporting and analytics lists, project stages with quality control, and workers' efficient collaboration with increased productivity used by contractors, architects, engineers, project managers, general contractors, and other construction professionals.
Project management, scheduling software, and building information modeling (BIM) are digital tools usually offered by construction software that will lead your project from the beginning till the end.
Compare Construction Software
See Results
Open Filters & Sort
One Click Contractor is a specialized sales software designed for contractors in the home improvement and remodeling industry. Developed by contractors for contractors, it simplifies the entire sales...
Learn more about One Click Contractor
CoConstruct
Product not verified by the Software Seller.
CoConstruct is a project management & job costing system explicitly designed for custom home builders and remodelers. It combines the best single-entry estimating software, contract management to...
Learn more about CoConstruct
Buildxact
Product not verified by the Software Seller.
Buildxact is a simple yet powerful construction management software. With features like takeoffs, estimating & quoting, dealer connection, and project management, the software provides everything...
Learn more about Buildxact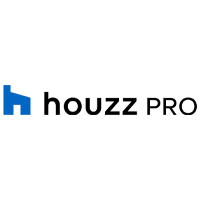 Houzz Pro
Product not verified by the Software Seller.
Houzz is the go-to site for homeowners looking to renovate their homes. The site features a wide range of products and home improvement professionals who can complete jobs in almost every country are...
Learn more about Houzz Pro
Buildertrend is a cloud-based project management software & residential construction management platform. The software helps construction professionals build more projects while reducing delays, ...
Learn more about Buildertrend
Procore
Product not verified by the Software Seller.
Procore helps you connect all stakeholders across the entire construction project lifecycle. The platform creates a central collaboration hub for owners, general contractors, architects & enginee...
Learn more about Procore
Revit
Officially verified by the Software Seller.
Autodesk Revit is a BIM (building information modeling) solution for architects, construction companies, structural engineers, and MEP (mechanical, electrical, and plumbing) services. The building de...
Learn more about Revit
Northspyre
Product not verified by the Software Seller.
Northspyre is a cloud-based intelligence platform designed for real estate development teams. It offers automation and data analytics to help streamline and optimize complex projects. The platform ad...
Learn more about Northspyre
Autodesk Construction Cloud is a platform of construction management solutions designed to help construction teams streamline processes, reduce risk, and improve project outcomes. The platform offers...
Learn more about Autodesk Construction Cloud
Bluebeam Revu is a software company that provides solutions for digital collaboration and workflow management in the architecture, engineering, and construction (AEC) industries. Its flagship product...
Learn more about Bluebeam Revu
Active Takeoff is an efficient estimating and takeoff software designed to simplify construction project management. It eliminates the need for paper plans and expensive digitizers, allowing users to...
Learn more about Active Takeoff
Main benefits of Construction Software
Nowadays, we can establish construction software as a main forge that modernizes the construction industry; the massive number of benefits we anticipate will lead your project team to glory. The yields of this forge are increased efficiency, better communication and collaboration among team members, reduced errors, improved project tracking, and enhanced cost control. If your team works on the eighth wonder of the world, that is how construction software will support :
Construction efficiency is represented as the ratio of construction cost per month. So accounting software should be used to control finances less demanding. If you want careful financial management like Benjamin Franklin had, a great tool such as QuickBooks will help you. Automatization provided by software applications will also increase your team efficiency; automatizing as many tasks as possible will lead your workers to fewer duties.
Better communication and collaboration
We can exemplify your company as an engine and your team as pistons that create power that drives your machine. Pistons in an engine are lubricated by oil, the same way the construction management platform covers your team.
Construction software provides communication tools like chat systems that allow team members to quickly and easily communicate with one another, improving communication and coordination across diverse functions and departments.
These digital tools simplify document management by enabling team members to create, share, and store documents in a centralized location, reducing the risk of miscommunication or lost documents.
Rome wasn't built in a day; to create something impressive takes a long time and, in your way, may appear problems or errors that your team should face.
Your construction business should use a digital tool to save the workforce, which is a good move for any company. Automating regular assignments such as data entry, accounting, and document management, which are employee duties, will also reduce human errors.
Another great plus is data accuracy; construction software can ensure it by centralizing project data and declining the necessity for manual data entry. Once you use the provided services, problems like data entry errors, duplicate data, or incorrect information disappear.
In construction software, job costing is a crucial aspect of project management. It involves tracking and analyzing the costs of each job or project, materials, equipment, and aloft costs during the execution stage. By following job costing data, construction professionals can better manage their budgets, identify areas of cost savings, and make more informed decisions about future projects.
Improved project tracking
By tracking your KPI (Key-performance-indicators), you can measure your progress, and that will also reflect your team's gaps. You can calculate your improvement against your objectives and identify areas you work on in vain.
All the tracking that your software is doing is in real-time; if you track your project planning, you can monitor the progress of your project against your planned timeline. If you are behind the map road, you can take action to keep your route on the desired level.
Key features of Construction Software
The key features that make Construction Software a must-have in the construction industry are Project management, Customer relationship management, Estimating and bidding, Job Costing, Communication System, Document management, and Mobile Access. Check if your selected provider covers these facilities.
We all like when things are arranged, and project management software sets out your project planning, scheduling, resource allocation, budgeting, and document management. These features make this tool very efficient and help users accomplish their goals.
Customer relationship management
As Benjamin Franklin said: "It takes many good deeds to build a good reputation, and only one bad one to lose it." CRM software can help you to automate tasks, easily share essential information and accurately forecast financials.
General contractors must focus on customer requirements to obtain repeat business from a pleased customer; this made customer relationship management (CRM) software necessary for the construction business. Also, a satisfied client will recommend your services to other potential clients.
They involve the cost of the construction project as Job Costing does, but they serve different goals and occur at various project stages. If Job Costing is used when the construction project is being built, estimating and bidding are used when the project is during the pre-construction stage.
Creating an estimate will lead to identifying the scope of work, materials required, and labor costs. It can be reviewed and edited to any requirements that may appear. Once the estimate is complete, customers receive an offer online or in person. All these actions are tracked for a better experience in future projects.
Job costing is an exact manner of following your team's project and job prices by tracking the actual costs of the project when it is being built. It is usually separated into two segments, materials, and general expenses, which can also be divided into more components. Material fees can include direct raw materials in a finished product and indirect materials utilized to assemble the product, such as equipment.
Before digitalization, this communication process was maintained by high-powered mobile radio sets; nowadays, construction software can facilitate contact and cooperation among project team members, including architects, engineers, general contractors, and subcontractors. This usually is formed by a platform with features like Chat-Box, video conferencing, a document-sharing system, and real-time collaboration tools.
DMS (Document-management-system) is a software that provides electronic documents made by a document scanner. It scans all the information in the authentic paper document to keep and maintain it in cloud-based or on-premises storage.
It has robust data retention policies and features like storing, sharing, and managing project documents, such as drawings, specifications, contracts, and invoices, that ensure documents are securely stored and accessible for as long as the law or business policies are required, usually for seven years, recommended period by lawyers, accountants, and bookkeeping services.
Accessibility is a great benefit that a SaaS model construction software business can provide. Using the software on any devices with an internet connection, like tablets or smartphones, will allow easy access to critical project information while your employees are on the go or working remotely. Not all construction software may offer full mobile access, and some features may not be optimized for mobile device use, so choose wisely before purchasing.
What size of businesses can use Construction Software?
Construction Software offers a large number of digital tools created for specific needs. The size of your business is a crucial metric that defines what type of software your team should use. According to Allied Market Research, the global construction management software market size was esteemed at $9.3 billion in 2021 and is planned to reach $23.9 billion by 2031, raising at a CAGR of 10.2% from 2022 to 2031.
If you identify your business as small with 3-19 employees, select software that performs project management and estimating features to increase team efficiency. Also, find software with good scalability; if your business grows, requirements may change, so a digital tool with good scalability may serve you in the future.
If your business is classified as medium with 20-199 employees with an IT department, add Accounting and Job-Costing to the features list in your search. Managing your budget core will lead to excellent results knowing your project costs.
If your business reaches the number of 200+ workers + IT department, it's classified as a large enterprise business. Also, the number of features you look for increases. A good relationship with your customers may lead to future deals or opportunities; you can achieve this by using Customer Relationship Management for the customer map road of your services.
Large enterprises have a vast number of documents in storage, so another feature you should use is Document Management. That will help your business to maintain all your data efficiently.
Price guide for Construction Software
The SaaS business model for construction software typically directs customers to pay a subscription fee for access to the software. While some features may require payment, small businesses can access Freemium content for free. If a business's requirements grow and they need more advanced features, they will need to upgrade to a premium software version for a fee.
Offering a trial version is a good marketing move; before purchasing, users can test the basic features of the software. A good example represents Asana. Every version type targets a specific customer, including different features for user needs.
The basic version provides features for individuals or small size teams to start their path with project management. Including some features like absolute essentials (projects, tasks, activity log, storage, comments); three project views (List, Board, Calendar Views); basic workflows (integrity with apps like Microsoft 365, Google Workspace, Slack, and others); basic reporting, Security essentials, and Community support. This list of features will increase your productivity, and the best part is that this version is free!
The premium version also gives the same and more features in an evolved way. It evolves four project views, automated workflows (with limited pre-set rules), and upgraded scaled security. These features will meet the requirements of teams with a medium size, helping them to create a friendly project plan for a starting price of 10,99$ fee.
The business version is more for teams of a medium-huge size that need to manage work across initiatives. This ultimate version offers all the features that the premium one gives but with more tools like Advanced Workflows, Advanced Reporting, Resource Management, Scaled Security, and many others. From a price of 24.99$, you can get full access to Asana possibilities.
(Attention! – the price of the Premium and Business version differs depending on the number of users and the billing frequency.)
Most used
"Construction software" is the bouquet of software applications that help teams manage the project in all stages. Increasingly, firms are looking to find a provider that meets all their requirements at a reasonable price, so this is the list of the most used flowers.
According to Grand View Research, the leading construction software in the U.S. (2020-2030) is Project Management and:
Safety and Reporting are software applications designed to help construction teams manage safety and incident reporting. The construction industry can be a danger zone, and ensuring the safety of employees is a significant responsibility that construction software can provide for us.
Project design is created especially for architects and designers to create authentic and detailed designs in 2D and 3D, visualizing the scheme and controlling the building strategy more efficiently and effectively.
Field service management
FSM is a system designed to keep track of the various components of field operations. These components typically include inventory management, vehicle tracking, scheduling, mobile access, and more, depending on the specific needs and requirements of the organization.
Construction Estimation
Estimation of all costs from a project does Construction Estimation software. These estimates typically include the costs of materials, labor, equipment, and other expenses associated with a construction project.
Across Bid Management
Construction professionals can use Across Bid Management software to manage the construction bid process. The software allows for creating, tracking, and analyzing the bidding process.
Grand View Research says, " The current market growth can be attributed to the increasing requirement for large-scale project management, usage of smart devices, and growing adoption of cloud-based solutions." That's because the SaaS model was a successful business model that showed victory in the construction industry and all work areas.
Construction Software Insights
Similar Construction Software Categories