Best Web Design Software
What is Web Design Software?
The best web design software makes building a website simple and easy. It offers several features, such as a coding platform, a drag-and-drop interface, and many more. Many platforms include a preview function that may be modified directly or changed as code is typed. It also assists users with little to no coding skills to create dynamic websites.
The top-notch website design software assists in the development of necessary website components. It also allows you to create your website exactly how you want it – without writing a single line of code. Some common elements of web design software include a drag-and-drop editor, templates, WordPress themes, and plugins that make the process faster and more efficient.
Using web design software, you can publish your website to the domain of your choice and change it as necessary. Web design software has the following main advantages:
Website creation, updating, and posting
Create web pages quickly by using templates.
Experiment with dynamic designs for various screen sizes.
Create web pages by utilizing code and font libraries.
Compare Web Design Software
See Results
Open Filters & Sort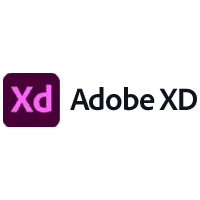 Adobe XD
Product not verified by the Software Seller.
Adobe Experience Design (Adobe XD) is the latest software by Adobe. It is primarily aimed at prototypers, designers, and game developers so that they can create designs or prototypes fast while commu...
Learn more about Adobe XD
Adobe Dreamweaver is a website designer that allows users to develop and build their proprietary webspace. However, while online-based builders provide plug-in designs and hosting, the Adobe website ...
Learn more about Adobe Dreamweaver
Figma
Product not verified by the Software Seller.
Figma is a Webdesign & UI/UX design software that combines the whole website development process for a faster and better workflow. The Saas make the interface design process easier and helps the ...
Learn more about Figma
The.com
Product not verified by the Software Seller.
The.com is a website automation platform that allows companies to generate web pages and websites at scale. It enables the addition of thousands or even millions of personalized pages to a website. T...
Learn more about The.com
Affinity Designer is a vector graphics tool used by professional graphic designers, web designers, game developers, and illustrators to create high-quality designs for print and digital media. The so...
Learn more about Affinity Designer
Vev
Product not verified by the Software Seller.
Vev is a web builder that combines code and no-code features, enabling teams to bring their creative web concepts to life. It offers a visual canvas for no-code creation and the ability to customize ...
Learn more about Vev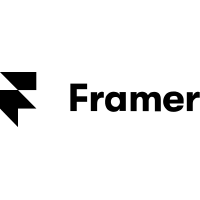 Framer
Product not verified by the Software Seller.
Framer is a UI/UX design tool that allows users to design and ship websites without writing any code. It offers a range of features and tools to help users create professional sites quickly. With thi...
Learn more about Framer
Uizard
Product not verified by the Software Seller.
Uizard is an AI-powered web design software that revolutionizes the design process. It offers a range of features to make designing easier and faster. With Uizard, users can create stunning designs w...
Learn more about Uizard
Artisteer
Product not verified by the Software Seller.
Artisteer is an automated web design tool that generates unique website templates and blog themes instantly. It allows users to design blogs and web templates easily without the need for Photoshop or...
Learn more about Artisteer
MockFlow
Product not verified by the Software Seller.
MockFlow is a user-friendly web design and collaboration software that simplifies the process of creating wireframes, prototypes, and UI designs. With its intuitive interface, even beginners find it ...
Learn more about MockFlow
Iteration X
Product not verified by the Software Seller.
Iteration X is a web design software that facilitates collaboration on web projects by capturing, sharing, and managing issues. It allows teams to iterate faster and work more efficiently. Mainly, it...
Learn more about Iteration X
Why Should You Use Web Design Software?
Web design software is one of the primary tools used by web designers to create, edit, and publish dynamic, visually appealing websites. Although tools like templates and element libraries can help to speed up the web design process, some coding knowledge is still required.
You may be wondering why you should use web design software. Consider the following five reasons:
It creates an ideal image
When your target audience reaches your website, it becomes their first impression of the brand. If your website appears unpleasant or outdated, your viewers will form an immediate poor opinion of your company. Your website will turn them off if they do not find it appealing. As a result, you'll lose leads as they leave your website for one of your competitors.
Your impression will determine whether they stay on your page, learn about your business or leave and go to your competitor.
One-Stop Solution For Web Design
Creating a website might be difficult, but the best web design tools will make it appear simple. Web design software can offer a range of templates and web frameworks as a starting point, removing part of the back-end effort. In addition, the best website design software packages are one-stop shops that offer tools for designing, building, and updating websites. And while this will require some coding.
So, with features like responsive web design, web developers can test their code on these tools, which is more efficient than exporting. Fortunately, personalized products frequently result in more appealing and distinctive websites.
Making Web Design Easy
Nowadays, most web designers work as freelancers, which requires completing the task before the deadline. Due to this, an increased demand for organizations to have an online presence may require a lot of work on short notice. Thankfully, the best web design software will simplify website creation.
Features that organize code and provide shortcuts can save site designers time and effort. The better the website, the more time is spent on design and less on testing and debugging.
Develop Your Audience's Trust
People rely on well-designed websites. They will only trust your site if it has a good appearance or if the information appears obsolete. Furthermore, your manufacturing website design must reflect trust if individuals come to your site to buy goods or services. Otherwise, they will go with your competition to meet their needs.
A quality website instills trust in your viewers. As a result, they'll have confidence in your business and feel free to look into it more. As a result, it is critical to establish trust for them to stay on your site.
Your Competitors Are Ahead of You In The Race
If you're still looking for a reason to use web design software, here's the main one. Your competitors are already making use of web design software. So if you want to compete with them, you must employ web design tools.
Your website design allows you to differentiate your company from the competitors. When competing with other firms, you usually provide the same services and charge similar prices. So you need that one item to set your company out from the crowd.
Other benefits of using web design tools include:
File storage and organization
Increasing the interactivity of websites
Streamlining the onboarding process
Who Can Use Software for Web Design?
Web design and development tools are frequently geared toward more seasoned workers. However, the rest of the individuals who require a website for various reasons often use website builders and prebuilt CMS software. Here is a list of people who utilize web design software:
Web Designer: Front-end designers are referred to as web designers, a rather broad word. These individuals will be more involved in the structural organization of website content, element creation, website navigation planning, and visualization of the ideal deliverable for front-facing web pages.
Web Developer: Web developers frequently collaborate with design teams to bring their ideas to reality. These folks will likely have more hands-on coding expertise than developers specializing in HTML, CSS, and JavaScript. Many may also know about scripting and back-end coding languages.
UI/UX Professionals: User interface and user experience professionals create workflows and web page mapping. These online professionals optimize information, elements, and navigational processes to make the user's journey through a website more accessible. In addition, designing experts frequently use web design software to generate mock-ups and genuine front-end-ready websites.
E-commerce Professional: An e-commerce website can be created by web design pros and users without prior experience. Many small sites will be constructed using website builders for speedy and templated development.
Key Features of Web Design Software
A variety of web design software features and USPs may appear to be daunting. As a result, here are some crucial qualities to look for in web design software:
Drag-and-Drop Editor: It allows you to rapidly add items such as layout, text, photos, videos, and widgets – all without writing a single line of code. A drag-and-drop text editor is useful for making last-minute edits.
Responsive Themes: A huge theme directory can assist you in selecting the best design for your company. Using a theme can help you construct a website more quickly. Add your content, photos, and branding into a theme to make it match your company.
Integration with Third-party Apps: Integration with third-party programs such as image libraries, widgets, social media, fonts, movies, and others allows you to develop web pages from a single source.
Mobile Responsive: A mobile-friendly website is essential nowadays. Look for a solution that can assist you in creating mobile responsive site designs with preview capabilities.
Mobile Editing: The ability to modify important tasks on your mobile device may let you edit or make adjustments while on the go. As a result, you should use a tool that includes robust mobile apps.
eCommerce: Many businesses build websites to market their goods and services online. If you are one of them, choose a platform with eCommerce capabilities to list your product landing pages in numerous layouts.
CDN: A content delivery network, or CDN, can help your websites load faster. Choose a web design platform that includes this capability.
Language Support: Programming languages such as Java, C, and Python are supported. Front-end languages such as HTML, CSS, and JavaScript are supported for responsive website creation.
Syntax Highlighting: This highlights individual items or things from the ample lines of codes by using a different color, background, or font to indicate them.
Cross-Platform Support: Allows for use and access on various operating systems and device kinds.
How Much Does a Web Design Program Cost?
Website development is a one-time job, and the cost is determined by elements such as the type, structure, size, and style of your product. Yet, today, we're all obliged to improve our game if we want to differentiate ourselves from our competition. This leads us to the inevitable project that all modern businesses will confront at some point – a website redesign.
A website design or makeover can range from a few hundred dollars to a million dollars.
Website development prices might range from $1000 to $300,000. There are various degrees of website design and development available within this pricing range:
A website built with a builder might cost up to $1000.
A basic site with few features is projected to cost between $10,000 and $20,000.
A typical location necessitates larger investments ranging from $40,000 to $100,000.
A complicated site with advanced functions and cutting-edge technology will cost more than $150,000.
What Should You Consider When Buying The Best Software For Web Design?
It would be best to consider a few things before downloading or purchasing a web design software license.
The first thing you should know is that no program covers all parts of web design; thus, it visually parses enormous quantities of code to highlight individual things or item kinds by using a distinct color, background, or font to indicate them. In comparison, some great free resources are available to help you understand the fundamentals of web design. However, they are quickly outgrown when your skills increase. Following this, you will explore other topics, such as user experience, user interface design, and user testing.
Second, consider how a web design software product will fit into your process. Almost every current technology will integrate with other software tools, such as Slack. Some will even integrate with other web design tools, making it simple to work on various areas of the design.
To summarize, the ideal web design software tool includes all the features and support you require while remaining within your budget.
Other Software Related To Web Design Software
Whether you're a novice web designer trying to comprehend modern web design software tools or a seasoned web designer looking to stay current, there's a wealth of online information to help you progress.
WordPress
Webflow
Adobe Dreamweaver
Wix
Weebly
Bluefish
Bubble
Flowcode
Adobe XD
Figma
Similar Web Design Software Categories