Best Workforce Management Software
Being well organized is the luxury every business should afford. This aspect leads to efficiency and a streamlined workflow. And in most cases, this has a lot to do with time management. When running a business with many employees, it's important to manage tasks effectively, look after labor planning, staff management, and employee evaluation.
Using workforce management software is liberating for every CEO, manager, and HR department because it takes care of these time-consuming tasks. Thus, you won't have to deal with tedious and complicated activities.
Compare Workforce Management Software
See Results
Open Filters & Sort
ActivTrak
Product not verified by the Software Seller.
ActivTrak is an easy-to-use, low-cost employee monitoring solution ideal for small to midsize businesses (SMBs), especially in today's remote work environment. Moreover, this tool is a time and...
Learn more about ActivTrak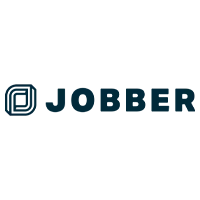 Jobber
Product not verified by the Software Seller.
Jobber app serves as scheduling, customer management, and field service solutions. With this field service app, small, midsize, and large businesses can expand their operations, schedule meetings, ma...
Learn more about Jobber
Golee
Product not verified by the Software Seller.
Golee is the one-stop solution for sports clubs. They make innovative, easy-to-use products that empower clubs to manage their daily operations better, increase revenue and improve sportive activitie...
Learn more about Golee
Buddy Punch
Product not verified by the Software Seller.
Buddy Punch is a cloud-primarily based time clock solution suitable for corporations of all sizes. Key capabilities encompass extra time calculating, GPS tracking, PTO accrual, time card approval, an...
Learn more about Buddy Punch
Connecteam
Product not verified by the Software Seller.
Connecteam is an all-in-one team app for small businesses. It helps teams communicate and collaborate. In addition, the task management app offers a wide array of features that make it easy to build ...
Learn more about Connecteam
TakeTask
Product not verified by the Software Seller.
TakeTask is a business tool for performing various tasks worldwide by your employees or external communities – your customers, business partners, and independent TakeTask users. They help compa...
Learn more about TakeTask
AiSA
Officially verified by the Software Seller.
AiSA is set to solve one challenge: time. As simple as it sounds, our products revolve around shortening processes, so that people have more time to focus on what matters, rather than repetitive task...
Learn more about AiSA
Way2Rentals
Officially verified by the Software Seller.
Way2Rentals is a complete car rental software solution with all features required for any type of vehicle rental company. With 14 years of experience, it has hundreds of possible configurations to pr...
Learn more about Way2Rentals
Namely
Product not verified by the Software Seller.
Namely is an all-in-one and cloud-based Human Resource Management Solution (HRMS) with excellent features that have reimagined every HR function. It has a user-friendly platform, thus helping in vari...
Learn more about Namely
Findmyshift
Product not verified by the Software Seller.
Findmyshift is employee scheduling software that assists businesses in developing and managing employee schedules, tracking labor expenditures, and communicating with employees. The software is free ...
Learn more about Findmyshift
What is workforce management software?
Workforce management software or WFM tools are desktop, online, or mobile apps in charge of employee management. Workforce tools assist companies in automating and streamlining, organizing, and deploying work processes.
These tools ensure that the labor planning is executed efficiently so that workers perform their activities productively. Moreover, workforce management software manages the staff's time and tasks to keep a cost-effective workforce. 
In other words, a workforce management system works as a scheduling app and database where all staff information is stored. These digital tools were created to support everyday workers' activities. In addition, this software is also an HR solution since the system is in charge of HR management tasks that include time reporting, labor planning, employee work performance, absence management, task management, and payroll.
More than this, it gives users analytics insights about the overall workers' activities. Many businesses such as healthcare, retail, or hospitality can use these kinds of software. Also, workforce tools are designed for enterprise-level companies with fewer employees. 
Why should companies use workforce management software?
First of all, software of this kind keeps a business organized. This means this HR solution ensures that people get assigned tasks according to their capacities and expertise. Moreover, it ensures that these activities are performed efficiently in terms of time and cost-effectiveness.
Due to the time tracker solution, you can see what employee performs best in their tasks, which tasks are the most time-consuming, or attendance at work. In addition, based on the time spent on a certain task and the final result, workforce tools allow you to evaluate an employee's quality of work.
Second, this offers automation solutions for companies of all sizes. HR departments that had to do these processes manually now have a reliable and accurate alternative to free-up valuable time. Thus, workforce tools are flexible methods of managing staff time and projects for all companies, big or small. 
Best workforce management software
When looking for a platform to support your workforce management efforts, you should consider a few aspects. The best workforce management platforms have a user-friendly interface, integrations with popular apps, accessibility, and value for money. In addition, common features you can find within a workforce  management solution are:
Web and mobile deployment
Time tracker
Real-time scheduling
Time reporting and analytics
Talent acquisition
Ongoing training
Keep in mind that the most important assets a company has are its employees. Thus, businesses need to optimize operational activities and staff satisfaction to maintain a productive and efficient workflow. Learn more from our reviews on how a company can benefit from workforce management software!
Workforce Management Software Insights
Similar Workforce Management Software Categories