Best Video Conferencing Software
In today's landscape, online interactions prevail. Started from communicating mainly on social media to now carrying out professional projects, school tasks, and entertainment activities using software products. Nowadays, considering our context, face-to-face meetings are supported by video conferencing tools. These tools are trying hard to keep us connected and in constant touch. Businesses group meetings are now shaped by the capabilities of conferencing platforms and the attempts to make digital interactions unbiased.
Compare Video Conferencing Software
See Results
Open Filters & Sort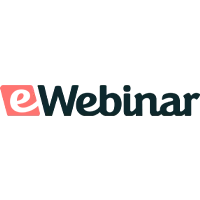 eWebinar
Officially verified by the Software Seller.
eWebinar is a webinar software that allows you to generate automatic, recurring webinars from any pre-recorded video fast and effortlessly. eWebinar also includes options for integrating live chat, p...
Learn more about eWebinar
Zoom
Product not verified by the Software Seller.
Zoom is a scalable, cloud-based video conferencing and web conferencing platform enabling online meetings, webinars, file sharing, instant messaging, and group messaging for users in companies of all...
Learn more about Zoom
Livestorm
Product not verified by the Software Seller.
Livestorm is a video meeting software built to help organizations create video communication strategies. This is the best platform you can use to host online courses, online events, podcast intervie...
Learn more about Livestorm
CrankWheel
Officially verified by the Software Seller.
CrankWheel is a screen-sharing solution built for sales teams. It is unique because there's no setup or registration required for the viewer. All you have to do is send a link via email or SMS ...
Learn more about CrankWheel
Webex
Product not verified by the Software Seller.
Cisco Webex is a cloud-based collaboration app suite focusing on meetings and video conferencing. Across the platform, users access different software, including Webex Teams, Webex Meetings, Webex Ev...
Learn more about Webex
Zoho Meeting is an online meeting platform and webinar solution that enables remote collaboration with its secure and affordable video conferencing and webinar tools. It is simple to use and scalable...
Learn more about Zoho Meeting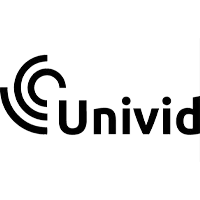 Univid
Product not verified by the Software Seller.
Univid is an end-to-end interactive webinar platform. It allows you to create, market, host, and analyze webinars easily. The platform has powerful customization options, from colors and your logo to...
Learn more about Univid
Waitroom
Product not verified by the Software Seller.
Waitroom is a video meeting solution powered by AI designed to increase focus, productivity, and accountability. It employs a time-boxed speaking format and off-camera listening to minimize distracti...
Learn more about Waitroom
GoTo Webinar is an all-in-one webinar software and video conference platform with interactive features, customizable modes, robust integrations, insightful analytics, and flexible pricing that has ev...
Learn more about GoTo Webinar
Skype
Product not verified by the Software Seller.
Skype is a VoIP program that allows users to conduct audio and video conversations, exchange instant messages, and share files over the Internet. It was initially introduced in 2003, and Microsoft pu...
Learn more about Skype
What is video conferencing
Video conferencing is the newest, most popular way of interaction that businesses have recently turned to. It is an online tool that cancels space and time barriers. Video conferencing software connects people from every corner of the world without being in the same location. Therefore, it works well when you have many business partners you should communicate with. Moreover, these apps are great when working with colleagues in a remote team, interviewing job candidates, or if you are a student who attends online classes.
The main functionalities of a video conferencing platform like video and audio meetings provide you with permanent contact with everyone in your network. You can attend or conduct video conferences from any location and use any device connected to a camera or incorporated with one. Create one-on-one meetings or gather in the call your whole team. There are many types of video conferencing platforms and even more uses. 
Advantages of video conferencing apps
When thinking about remote conference tools, the main advantage we have in mind is the freedom to participate regardless of your location. Of course, it is up to you to choose to broadcast or join a call as long as you have a stable internet connection. And we got to the point related to the latter, where we present another advantage: flexibility. Log in from any device you want and start your meeting sessions. It is that simple.
In addition, it saves you time, expenses and much energy. For example, suppose you meet with your company partners who live far away from your locations. Business trips are expensive and time-consuming. Instead of dealing with all the hassle, a business journey implies, using a video conferencing app might be a better alternative. 
Whether you are a large or small business, a teacher, or a recruiter, such apps are great solutions to improve team collaboration. Work together and keep the communication flow going. Using team conferencing tools, you can build stronger relationships because you are not only hearing meeting participants, but you can also see them. Moreover, many apps have a built-in chat so that you can use your voice, mimics, and words too. 
Common features of conferencing software
For the communication to be more authentic and keep participants engaged in the conversation, some of the best video conferencing software includes key features. Let's overview a few of them:
Screen sharing
Chat Features
VoIP
Screen Recording
Meetings Scheduling 
Audio-only conferencing
End-to-end encryption
Video conferencing platforms have gained much popularity lately and are used in almost every sphere of activity. This is why they have various features that may differ from one software to another. In any case, our video conferencing reviews will help you make the right choice depending on your needs. 
Similar Video Conferencing Software Categories