Top Antivirus Software
Antivirus software works as a vaccine for your computer. It prevents malware, viruses, and phishing attacks by creating antibodies (firewalls). Or is it like a wander whose purpose is to protect you and your data and eradicate malware through magic spells?
Compare Antivirus Software
See Results
Open Filters & Sort
NordVPN
Officially verified by the Software Seller.
NordVPN is a virtual private network provider if you want a concrete definition. It means that the software offers fast and secure connections worldwide. So it may be your best friend while using pub...
Learn more about NordVPN
Lookout
Officially verified by the Software Seller.
Lookout is an all-in-one antivirus and security app that safeguards mobile devices from phishing, virus attacks, or other mobile theft breaches. This app runs in the background and scans every websit...
Learn more about Lookout
Avast One
Product not verified by the Software Seller.
Avast One is a security suite that offers excellent protection in both free and paid options. Avast's new top-tier product aims to provide value to users who want complete protection at affordable ...
Learn more about Avast One
Malwarebytes is a premium malware software that protects a variety of threats, including malware, adware, spyware, ransomware, and malicious websites. It is available for various platforms, including...
Learn more about Malwarebytes
Kaspersky is a popular endpoint cybersecurity solution managed and developed by Kaspersky Lab. Kaspersky Lab started working on cybersecurity products over two decades and now has a presence in more ...
Learn more about Kaspersky Antivirus
Norton Antivirus is one of the most popular antivirus solutions. A powerful anti-malware engine powers it. Also, it comes with a plethora of other valuable features, such as a password manager, priva...
Learn more about Norton Antivirus
Bitdefender Gravity Zone is a particular line of software. This product is specifically designed and optimized for business use. Depending on the size of your business and your security needs, there ...
Learn more about Bitdefender GravityZone
Panda Dome antivirus is one of the top-rated computer security software in the market. Its Window offering is one of the best, as it comes with an intuitive and beautiful design. It is also feature-r...
Learn more about Panda Antivirus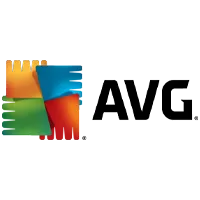 AVG Antivirus is well-known antivirus software in the market. The AVG antivirus is developed by AVG technologies which resides under the Avast subsidiary. AVG supports multiple operating systems, inc...
Learn more about AVG Antivirus
AVG Ultimate is one of the best security suites offered by AVG. It offers protection for up to 10 devices where you can access four key products, including AVG Internet Security, AVG Secure VPN softw...
Learn more about AVG Ultimate
The world is continually changing, and so the threats. Nowadays, cyber-attacks are happening more often than in the past. And not only to businesses or governments but also to ordinary people.
The safest solution for you and your data is to choose the best antivirus software that will fight any malware.
Which antivirus software is the best?
We can't say that there is a good one for everyone and every business, yet we selected the best tools on the market, created to protect your digital information and presence. Furthermore, every tool is designed to detect malware, prevent and remove them.
Most of the antivirus tools are working automatically in the background by providing real-time protection against cyber attacks.
How is antivirus software working?
The tool is continuously and automatically scanning your device for threats from emails, websites, apps, and software downloads to ensure that everything you do online is free and harmful for your device and data information.
Most of the programs designed to combat viruses will ask for your permission to access the entire system. But what will antivirus do for you? Here you have a shortlist of some essential tasks:
Discover specific files that can contain malware
Automatic scans
Scan one file or the entire system based on your permission access
Delete malicious codes and installed apps
Assure the safety of your computer or devices
What kind of threats does antivirus stop?
The antivirus software protects your computer from malware like:
Computer worms
Spyware
Adware
Spamware
How can antivirus products identify threats?
Signature detection
Behavior-based protection
Machine learning detection
Do I need antivirus?
Probably you're wondering if it's worth paying for an antivirus program. And we say that a device protected by some ferocious software is better than an unprotected one. In conclusion, it's your choice which one will take part in your "team," we are here to present all the variables.
Nowadays, developers had come with the right solution for every person and business, also. Each tool comes with many great features that will help people and companies and their personal data not falling into the wrong hands.
Most tools offer free versions for personal use, but you can upgrade it with some of their plans if you want to enjoy complete protection.
Moreover, as a business, you definitely have to pay a specific subscription, but the tool will offer different instruments for combating a possible cyber attack.
Get Antivirus Software Deals & protect your devices from threats!
Why panic when you can protect your computer from malware, viruses, and phishing attacks with Antivirus Software? Panic level hits rock-bottom when you also get deals for your preferred Antivirus tools.
Find the Antivirus software that best matches your needs and enjoy using your devices fully secured. Moreover, get it at a lower cost with the selection of Antivirus software deals & offers we made for you!
Do you want to learn more about how antivirus software can keep you away from threats? Or which tool is the right one for your need?
Check our complete list, and be prepared to fight alongside great products for your safety!
Similar Antivirus Software Categories