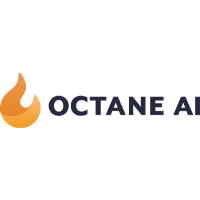 Octane AI Free
Try Octane AI free for 14 days!
Get the Octane AI Free trial now – an all-in-one platform for SMS automation, quizzes, and Facebook messenger!
For 14 days, you can try all the features available, including customizable & engaging quizzes, detailed analytics, and SMS messaging bots.
Sign up today for this great Shopify app and create personalized campaigns, automate messages, and measure & track analytics.
Disclaimer
We sometimes use affiliate links in our content. This won't cost you anything, but it helps us offset the costs of paying our writing team. Thanks for your support!