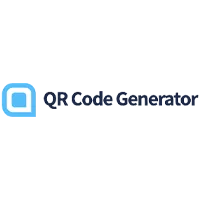 QR Code Generator Pro Free Trial
Unlock the Full Potential with QR Code Generator Pro Free Trial!
QR Code Generator Pro offers a 14-day free trial for users to experience its features without commitment. To avail of this, you simply need to create a free account on the platform.
Disclaimer
We sometimes use affiliate links in our content. This won't cost you anything, but it helps us offset the costs of paying our writing team. Thanks for your support!
Discover the World of Dynamic QR Codes
Explore the dynamic functionalities offered in the QR Code Generator Pro free trial. Experience the freedom to edit your QR codes even after they are created, and keep your marketing strategies flexible and adaptable.
Customizable Features for Engaging QR Codes
Dive into the ease of creating QR codes that are not just functional but visually appealing. Customize with colors, logos, and frames to make each QR code a representation of your brand, enticing more scans and engagements.
Analytics: Your Tool for Smart Marketing
Leverage the power of analytics available in the Pro version. Track the performance of your QR codes and gain insights into user behavior, helping you to refine your strategies for better results.
Easy Transition to Premium Plans
Enjoy a seamless transition to the premium plans post your free trial period. Discover extended features and benefits that cater to all your QR code marketing needs, offering you a tool that grows with you.
Start Your QR Code Generator Pro Free Trial Today!
Are you looking for the future of QR code marketing?
Take the first step by creating your very own dynamic QR code today and see the difference for yourself. With the 14-day free trial, you can experience the dynamic world of QR codes without any commitments. It's an opportunity to explore all the features and possibilities that come with it.
Try it now and discover how QR codes can transform your marketing game.