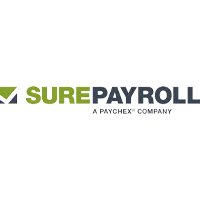 SurePayroll Free Trial
Try SurePayroll Free for 30 Days!
Discover the ease of managing payroll and HR solutions with SurePayroll. Experience unparalleled convenience with a 30-day free trial and explore a range of features designed to simplify payroll processes for small businesses and households.
Start your hassle-free payroll journey today!
Disclaimer
We sometimes use affiliate links in our content. This won't cost you anything, but it helps us offset the costs of paying our writing team. Thanks for your support!
Discover SurePayroll: Your Trusted Payroll Partner
Experience Hassle-Free Payroll Services
SurePayroll, backed by 40 years of experience, is here to revolutionize payroll and HR solutions for small businesses and households. Leveraging a user-friendly online platform and mobile app ensures payroll processing is a breeze, giving you more time to focus on what truly matters in your business.
Features That Set SurePayroll Apart
100% Guarantee: All services have a SurePayroll guarantee, promising error-free solutions.
Easy Setup: Get started with the platform in minutes, and run payroll yourself with ease.
Auto Payroll: Save time with the auto payroll feature, allowing automatic payroll runs with easy adjustments when necessary.
Anywhere, Anytime: Run payroll from anywhere using the online platform or the mobile app.
Workers' Compensation Insurance: Easy setup and management of policies to comply with state requirements.
Additional Benefits
401(k) Plans: Affordable retirement plans leveraging the benefits of the recent SECURE Act 2.0.
Health Insurance: Access to affordable healthcare solutions.
Pre-Employment Screening: Find the right candidates with SurePayroll's screening services.
Get Started with SurePayroll
SurePayroll Free Trial: Experience the full-service payroll product with a 30-day free trial.
Discounted Offer: Enjoy a 50% discount on the service for the next four months post the trial period.
Join the community of satisfied customers and make payroll hassle-free with SurePayroll free trial.