5 steps to get more clients in the digital era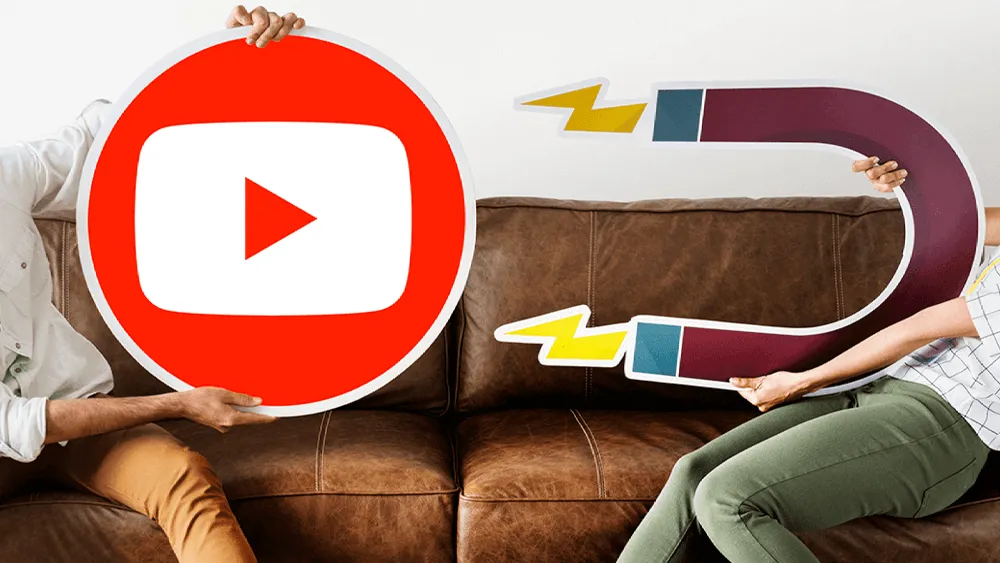 Some of you cry, some of you laugh. Why?
Everything goes digital – shops, banks, jobs, school, entertainment, businesses. If you aren't online, you are nowhere. So it would be best if you promoted yourself and your business to get clients. For that, you need marketing. But how to compete with big corporations? They have big marketing budgets, people, ideas, connections, and so on.
Everything is possible, and I'm here to tell you that yes, you can! How? With the help of software developers out there. Trust me when I say there is a tool for every need you can think of!
Video Marketing Tools
People spend more and more time on platforms like YouTube, and they prefer to see a video instead of reading an article.
That's why today, I will focus on video marketing tools. It's a significant trend that's growing by the minute.
This article is for entrepreneurs and business owners who do their research to generate more sales using different marketing strategies. It would help if you had the right tools, a marketing strategy, a product, or a service to promote and budget in big lines.
There are two types of online marketing strategies:
For example, this article can become a viral one because we help people understand how to generate more clients. You read this article, and you find it interesting because you learn how to get more clients.
Yes, with the same budget, you can generate ten clients or 100. It's all about small details that make your campaign attractive. It doesn't matter if you promote your product or service on Facebook, Google, or other platforms.
If you find a way to use, for example, video marketing tools, you will share it with your friends, and this makes us viral. Using the right video marketing software can generate a viral campaign. You appreciate our approach and the information we present, and you make us viral.
[reviews_list rids="2143,1918,1848,1558,1275″]
The 5 Steps to Get More Clients:​
Make your visitors & customers feel good. If they learn something, they will be happy, they'll appreciate your work, and share your product with others. So, you will pay less for the advertising.
You will also need to create videos like big corporations, and in this article, you will find that it isn't that hard to make that type of video.
Of course, you need to use some tools that will cost, but you can cover this cost with the return of investment you'll have. I can't present all the best video marketing software to you, but I can show the tool to my team & I know. For example, Doodly is a type of software that helps us create amazing videos for our clients. When we tested this tool, I said: it's impossible! I know many corporations pay a hundred thousand bucks for a professional doodle video. It's impossible to create this kind of video for $39.
After that, I realized that in the end, I needed the Doodly Enterprise plan, and I ended up paying $69. However, my entire team and I were impressed about how easy & fast it all went. We created a video similar to one that costs over $50k with $69.
You know you read this article on tekpon.com, so this is not a scam. It's not a magically make-money-online scheme, but something real.
What is the bad part about video maker tools?
You need to work! You don't need to be an expert to create these types of videos, but you need to invest some time to create mind-blowing videos. That's why we don't make a list of the best video editing software to buy because the reality is that all tools have a learning curve.
They said you could create a video in 60 seconds, but the truth is that you need to make at least five videos to generate a fantastic and viral one. However, it doesn't matter if you are a professional video maker or have nothing to do with it. Trust me! You can quickly generate eye-catching videos with this animation maker.
Create more videos with Doodly animation software and choose the best one to promote. You will increase the number of visitors and, of course, leads and clients using this strategy. Create more videos, choose and promote just the best one.
As you know, people are searching on Google for products and services. But when they search for something, some companies get traffic and clients because they rank on those words. So that's why people and companies want to rank, to generate leads.
Create a video you know is an answer for what your target clients are searching for.
Let me give you my example. First, I want to rank keywords like video marketing tools, best buy video editing software, get more clients in the digital area, and best video editing software to buy. The next step is to create an article where I present you with the tool that saved us more than $50k per year. Amazing huh?
How?
We didn't spend USD 50.000 to work with a professional company, but we found Doodly software, and we paid $69. We worked for a couple of days and created a fantastic video. With that video, we generated the same traffic and leads as a corporation with a budget of $50k.
So, here you have a trick about creating value with a small amount of money, and of course, this article will be helpful for many people, and for sure, this will rank for the keyword I want.
It's all about SERP, guys. Google appreciates if you add value to the community and respond to their search intent.
Create a product people want.
Now you have a marketing strategy that will bring you traffic and leads. But, to transform a lead into a paying customer, you need to give them value.
For example, we spent $69 for a Doodly license, and we are happy with this price. We recommend it to other people, but what if we aren't satisfied? We don't recommend them.
That's why it is essential to create a product that meets the needs of your future customers. They will pay and recommend, or they will pay one time, and they will not continue. They will not recommend it.
So, create value! Create something that people are happy to pay for!
Use your family and friends to generate the first impact. You will find very little information about this subject because this is an SEO trick I know, and I am happy to share it with you.
I see a big difference when I ask my friends to share my article when promoting them. The first minute I post, it's crucial for the future of that article. For sure, in the Google algorithm, it's something that thinks like this: if this person uses his family and friends to share his writing, he created something that he believes in, and he's not ashamed to ask for help from family and friends.
For example, I know this is a fascinating article. A lot of people could generate a lot of sales. Of course, it costs if they buy Doodly, but create amazing videos and use the right keywords in that videos (Google real emotions, text, images, videos, colors, and a lot more).
Before you comment that it's not essential what keywords you use in your videos, meditate about that. Create a product people want and when you promote it, ask for help from friends and family.
Buy Doodly, and get to work, buddy. There isn't another secret to success!
Have fun!