Merge Reviews
& Product Details
What is Merge?
Merge is a data integration software that recently secured $55 million in Series B funding. It offers a unified API for various integrations in categories such as HR and payroll, ticketing, accounting, CRM, and more.
This tool allows developers to easily add hundreds of integrations to their applications using a single API key. This platform provides a drop-in component allowing users to authorize app integrations. It enables in-app functionality by continuously syncing data for each integration and connected customer account.
The software supports a wide range of integrations, including popular systems for accounting, CRM, HRIS, payroll, project management, recruiting, and ticketing. Suppose a desired integration is not available. Moreover, it offers the option to request custom integrations at no extra charge.
Its approach simplifies integration development by providing common models with normalized and synced data for each integration category. Developers can access additional data through custom fields, pass-through requests, and remote data. The software supports real-time data retrieval through webhooks, eliminating the need for polling.
Customers have expressed satisfaction with this tool, praising its ease of use, time-saving capabilities, and ability to integrate with various systems. The software has been instrumental in expanding market opportunities for businesses.
Found in these Categories
Best For
Merge is a single API to add hundreds of integrations to your app
StartUps

Freelancers

Small Business

Medium Business

Large Enterprise

Non-profit Organization

Personal
Cloud, SaaS, Web-Based

Mobile - Android

Mobile - iPhone

Mobile - iPad

Desktop - Mac

Desktop - Windows

Desktop - Linux

Desktop - Chromebook

On-Premise - Windows

On-Premise - Linux
Company Name

Merge

Located In

United States

Website

merge.dev
Pricing Model: Subscription
Pricing Details:
This platform offers pricing plans designed to scale based on the needs of different businesses. The options include a free plan for launching integrations in production, a Core plan for startups and SMBs, a Professional plan for companies with deep integration needs, and an Enterprise plan for businesses requiring white-glove security, support, and infrastructure. Contact their sales team to discuss custom plans and volume discounts.
Access Controls/Permissions

Active Directory Integration

Compliance Management

Website Integration

Workflow Scheduler

Reporting/Analytics

Change Management

Database Support
Additional Features
Free Start

Production Validation

Linked Accounts

Volume Discounts

Contract Pricing

Self-guided Onboarding

Premium Features

Supplemental Data

Custom Sync

Webhooks

Core Access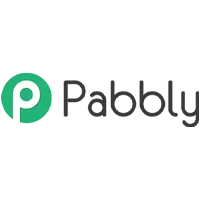 Connect multiple applications and automate your tasks.
API integration platform for leading enterprises.
Automate your business apps with Zapier.