Thinkific Reviews
& Product Details
What is Thinkific?
Thinkific is a cloud-based web platform enabling users to create, market, and sell their online courses.
If you're looking for a user-friendly platform to create and sell your online courses, this might be the right tool for you.
The platform provides a wide range of tools and features for course creation, including customized templates, multimedia support, quizzes, besides, discussion forums, and student progress tracking.
With these tools, you can create engaging and interactive courses that meet the needs of your students.
In this multi-use learning platform, instructors can use drag-and-drop, add text, images & videos, and other multimedia elements.
You can also create quizzes and assessments to test your students, offering a large course management option. This learning platform also offers a variety of marketing and sales tools, such as custom branding options, payment and subscription options, email marketing integrations, and advanced analytics and reporting.
Basically, it was made for entrepreneurs, educators, and businesses of all sizes to create and distribute educational content across a wide range of topics and industries.
Found in these Categories
Best For
An E-learning platform for designing courses easy to approach.
StartUps

Freelancers

Small Business

Medium Business

Large Enterprise

Non-profit Organization

Personal
Cloud, SaaS, Web-Based

Mobile - Android

Mobile - iPhone

Mobile - iPad

Desktop - Mac

Desktop - Windows

Desktop - Linux

Desktop - Chromebook

On-Premise - Windows

On-Premise - Linux
Company Name

Thinkific

Located In

Canada

Website

thinkific.com
Starting from:
$39 /month
Pricing Model: Subscription
Pricing Details:
The platform has Three plans, starting from a free account with basic features and increasing with the paid subscription plan, Basic for 49 USD, Pro for 99 USD, and Premier for 499 USD. Additionally, an annual subscription will get you a discount from the monthly price.
Access Controls/Permissions

Virtual Classroom

Video Conferencing

Training Management

Tests/Assessments

Synchronous Learning

Skills Assessment

Self-Learning

Quizzes

Orientation Workflow Management

Mobile Learning

Learning Paths/Tracks

Learner Portal

Interactive Learning

Gamification

Enrollments/Onboarding

Employee Training

Employee Onboarding

Employee Engagement

Employee Database

Email Reminders

Drag & Drop

Customizable Branding

Curriculum Management

Course Publishing

Course Management

Course Library

Course Authoring

Compliance Management

Competency Management

Class Scheduling

Certification Tracking

Certification & Licensing

Content Library

Asynchronous Learning

Assessment Management

Employee Portal
Additional Features
@mentions

API

Academic/Education

Activity Dashboard

Alerts/Notifications

Assignment Management

Audio/Video Recording

Billing & Invoicing

Client Management

Corporate/Business

Course Tracking

Event Calendar

Data Import/Export

Discussions/Forums

Customizable Templates

Gradebook

Group Management

Instructor-Led Courses

Interactive Content

Media Import

Monitoring

Multi-Language

Personalization

Real-Time Data

Scheduling

Self-Service Content Curation

Single Sign On

Social Learning

Storyboarding

Student Information/Records

Surveys & Feedback

Third-Party Integrations

eCommerce Management

eLearning Companie
A platform for building training and courses.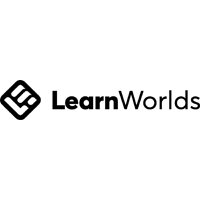 Create and sell online courses from your website.