Wordfast Reviews
& Product Details
What is Wordfast?
Wordfast is a comprehensive suite of translation software tools that includes WF Anywhere, WF Pro, WF Classic, and WF Server.
WF Anywhere is a web-based platform that allows translators to access and work on translation projects from anywhere with an internet connection. It offers cross-platform compatibility, complete privacy, and instant collaboration.
WF Pro is a standalone Translation Memory tool that runs natively on Windows, Mac, and Linux. It features a WYSIWYG interface, target-only live preview, segment filtering, and support for multiple file formats.
WF Classic integrates with Microsoft Word and offers an intuitive interface, customizable features, integration with machine translation, and real-time quality assurance.
WF Server is a secure Translation Memory and glossary server application that enables real-time collaboration among translators, leading to increased productivity, reduced costs, improved consistency, and increased control.
Overall, this bundle of translation softwares, provides a range of solutions for translators and language service providers to streamline their translation workflows and enhance efficiency. Offering cross-platform compatibility and ensuring confidentiality. Lastly, this tool enables real-time collaboration among translators, improving productivity, reducing costs, ensuring consistency, and providing high-speed performance and scalability.
Found in these Categories
Best For
Bundle suite for document translation.
StartUps

Freelancers

Small Business

Medium Business

Large Enterprise

Non-profit Organization

Personal
Cloud, SaaS, Web-Based

Mobile - Android

Mobile - iPhone

Mobile - iPad

Desktop - Mac

Desktop - Windows

Desktop - Linux

Desktop - Chromebook

On-Premise - Windows

On-Premise - Linux
Company Name

Wordfast

Located In

United States

Website

wordfast.com
Starting from:
$580 /month
Pricing Model: Lifetime License
Pricing Details:
This wonderful translation tool, has a license price of 580 USD. You are offered to try on a demo before purchase to test the full capabilities of this tool. Additionally, Worfast offers a 50% discount for self employed individuals that reside and work in countries with developing economies. Check the list on their website, to see if you qualify for discount.
Collaboration Tools

Translator Database

Translation Analytics

Terminology Management

Version Control

Spell Check

Content Management

Workflow Management

Multi-Language

Natural Language Processing

Machine Translation
Additional Features
Access anywhere

Cross-platform compatibility

Confidentiality guaranteed

Instant collaboration

Multilingual projects

Export/import packages

Multiple file formats

Time-saving features

Unlimited TM access

Integration with MT

Real-time quality assurance

Intuitive interface

Customizable features

Improved consistency

Increased control

High-speed performance

Scalability
Your gateway into translating everything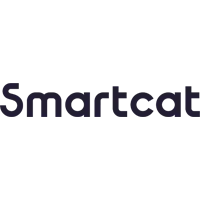 A translation solution that makes all the difference.
Translation Management System and Localization Processes.