Development Analytics Software
Development Analytics Software gives engineering managers get all the support needed. In addition, these tools gather all the information in comprehensive reports, so CTOs gain access to measurable data. All of this to boost productivity and efficiency.
Top Development Analytics Software Products
See Results
Open Filters & Sort
Haystack
Product not verified by the Software Seller.
Haystack software is marketed on the official website as "building elite developer teams." The Haystack analytics bundle consists of feedback and metrics tools and services that scour the...
Learn more about Haystack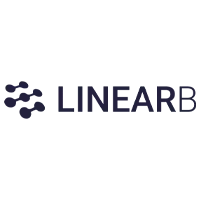 LinearB
Product not verified by the Software Seller.
LinearB is a SaaS solution that enables business leaders, developer teams, and CTOs to visualize projects and automate them to improve productivity. LinearB takes a different approach to identify pro...
Learn more about LinearB
While Pluralsight Flow is sold as a new product, most people will be familiar with what it does. That's because Flow is essentially GitPrime repackaged as a new solution under Pluralsight'...
Learn more about Pluralsight Flow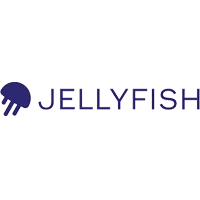 Jellyfish
Product not verified by the Software Seller.
Jellyfish is an engineering management platform that provides complete visibility into engineering organizations, their operations, and their work. It analyzes signals from Jira and Git and contextua...
Learn more about Jellyfish
Code Climate is an engineering Intelligence solution that enables companies to monitor the activity and productivity of their engineers. Moreover, the Saas helps align strategic business priorities w...
Learn more about Code Climate
Why Git Analytics Tools?
In the first place, Git Analytics Tools provide CTOs and Engineering Managers a clear view of their teams' developing processes. Secondly, Development analytics tools give analytics for engineering teams that help understand and grow its value.
Why are engineering metrics important?
Engineering metrics are essential because you can't improve what you can't measure. In like manner, engineering inefficiency is at 31.6%. If we were to look at the average software engineer salary and compare it to the inefficiency rate, the conclusion is simple.
Why measure engineering teams?
Engineering metrics are crucial for organizations. They help reduce engineering inefficiency by up to 10%.
However, improving engineering efficiency is easy when you are using the right tools. Not to mention that the market for Development analytics tools is growing. In addition, the tools available today are adding more and more features and report options. Given these points, engineering managers get all the support needed.
With this in mind, some of the advantages of measuring engineering teams with the help of Development Analytics Software are:
See how teams and individuals' work;
Risk diminution;
Spot bottlenecks;
Find process improvements;
Track the progress of a team and an individual.
Four Metrics every engineering manager needs to monitor
Engineering managers struggle every day to check if their engineers are doing their best work. Although there are some metrics they can follow, it is hard to measure objectively. For this reason, Git analytics tools are gaining popularity points at a fast pace.
To measure upstream and identify the conditions that support or block the work, here are the four metrics every engineering manager needs to monitor:
Time to focus;
Meeting volume and distribution;
Avoid multitasking;
Too much context switching.
The bottom line is that using development analytics tools can significantly boost your effectiveness as an engineering manager.
Go ahead, read our honest reviews, compare git analytics tools, and choose your organization's right one.