Jellyfish Reviews
& Product Details
What is Jellyfish?
Jellyfish is an engineering management platform that provides complete visibility into engineering organizations, their operations, and their work. It analyzes signals from Jira and Git and contextual business data from road mapping, HR, incident response, calendar, and collaboration tools, enabling engineering leaders to align decisions with business priorities to deliver the right software efficiently and on time.
Jellyfish is a single system of record that provides a 360-degree view of the engineering organization, measuring individual and team performance, product quality, allocation and investment, and delivery speed and productivity. It provides visibility at every level – from the productivity of a specific team to the progress or impediments of roadmap items.
Choose the development analytics platform to identify and mitigate risks, track engineering analytics, align goals with business objectives, enable better communication & collaboration with engineering organizations, and optimize team performance and productivity.
Found in these Categories
Best For
Measure and align engineering work to business objectives.
StartUps

Freelancers

Small Business

Medium Business

Large Enterprise

Non-profit Organization

Personal
Cloud, SaaS, Web-Based

Mobile - Android

Mobile - iPhone

Mobile - iPad

Desktop - Mac

Desktop - Windows

Desktop - Linux

Desktop - Chromebook

On-Premise - Windows

On-Premise - Linux
Company Name

Jellyfish

Located In

United States

Website

jellyfish.co
Pricing Model: Subscription
Pricing Details:
Jellyfish pricing is not public. Request a Demo, see what it can do for your business, and ask for a custom quote.
Analytics and Trends

Customization Options

Data Management

Resource Management

Repository Integration

Historical Data Consolidation

Productivity Updates

Alerts/Notifications

Visual Analytics

Trend/Problem Indicators

Testing Integration

Profitability Analytics

Predictive Analytics

Score Cards

Key Performance Indicators

Event Logs

Performance Metrics
Additional Features
Activity Tracking

Budgeting/Forecasting

Customizable Reports

Dashboard

Data Visualization

Milestone Tracking

Percent-Complete Tracking

Portfolio Management

Prioritization

Progress Tracking

Projections

Release Management

Reporting & Statistics

Reporting/Analytics

Resource Allocation & Planning

Status Tracking

Third-Party Integrations

Time & Expense Tracking
Align, accelerate development & drive continuous improvement.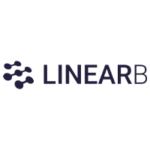 Identify inefficiency, hit your goals, and deliver on promises.
Leverage workflow data to optimize software delivery.
Haystack software is marketed on the official website as "building elite developer teams." The Haystack analytic...
Jellyfish Related Insights