Oberlo is shutting. What dropshipping tools can you use instead?
When a door is shutting, at least another one has to open, especially for Shopify users who will need more than ever to find the right solution. If you're already a Shopify user using Oberlo, you've probably heard that this tool used for dropshipping is shutting down starting on the 15th of June this year. Their app will "stop beating" for its users. Unfortunately, we can't tell you if you're looking for some reasons or insights, even though Shopify acquired Oberlo in 2017.  Yet, sometimes when a relationship has come to an end and made the best out of it is better to call it off.
Now, for those new to this subject or in the eCommerce industry, Oberlo is, soon was, a well-known dropshipping app, especially for AliExpress. A bridge between Shopify and AliExpress. Sure, this industry is growing each day, and there are a lot of tools that you can use for your online store, like a lot.
Although Shopify suggested to its users use another dropshipping solution called DSers, where users can migrate their data automatically, there are still other tools that you can use. As I said is quite a competitive industry, and people are working hard to create great products that will fit users' needs.
Top dropshipping tools you can use instead Oberlo
As I've said, there are plenty of other tools that you can use instead of Oberlo, and I've made a top with some of our recommendations:
Spocket
This tool will be our first choice. Spocket stands out from the crowd by focusing on suppliers in Europe and USA and by being a good match with AliExpress. Moreover, they offer direct integration with Shopify and WooCommerce; it's pretty easy to use and provides great features by maintaining the focus on dropshipping. You can read our Spocket review if you want to find more. Maybe it will ease your decision.
ShipStation
ShipStation will be our second choice. Another great dropshipping tool offers some order management features, inventory, and branding instruments to help you create a unique experience for your customers. No, it's not perfect, but hey, who's perfect? The beauty of the software industry is the dynamic of the changes and how companies are working hard to deliver a great product in the end.
Shippo
And last, but not least, Shippo, another dropshipping platform that will make your life easier and simplifies your eCommerce procedures. Also, it offers many great features, like allowing you to compare the rates of different carriers to find the best deal for your shipments. Or tracking and labeling your shippings. But you can decide if this will help you only if you give it a try!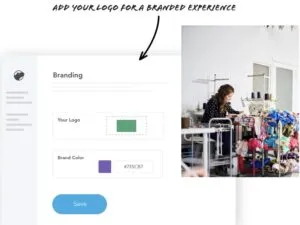 Thus, do not worry if you're one of the users that had a great journey with Oberlo. There are plenty of other options that we think will satisfy your needs. And if you're not sure about them, you can always read their reviews and see another honest opinion.