Beezop Reviews
& Product Details
What is Beezop?
Beezop is a process management software that offers a simple platform for businesses to manage their procedures and processes in one place. The software aims to simplify the process of delegating tasks by presenting procedures in a user-friendly way and reducing errors.
It helps businesses train their employees faster, confidently delegate tasks, and focus on important work by streamlining their process documentation, tracking progress, and providing analytics and reports for better insights. The software offers end-to-end process management and compliance, with procedures that are easy to follow, trackable, and in the form of checklists.
Furthermore, it offers automated training and progress tracking, task delegation, and real-time notifications. Also, it offers a Chrome Extension allowing users to create, share and track their business processes and Standard Operating Procedures from their browser.
The company was founded by Charles, who faced challenges in micromanaging his website design business and finding a solution to help him delegate tasks without fear.
Found in these Categories
Best For
All your processes and procedures in one easy platform.
StartUps

Freelancers

Small Business

Medium Business

Large Enterprise

Non-profit Organization

Personal
Cloud, SaaS, Web-Based

Mobile - Android

Mobile - iPhone

Mobile - iPad

Desktop - Mac

Desktop - Windows

Desktop - Linux

Desktop - Chromebook

On-Premise - Windows

On-Premise - Linux
Company Name

Beezop, Inc

Located In

United States

Website

beezop.com
Starting from:
$49 /month
Pricing Model: Subscription
Pricing Details:
Beezop offers three plans: Starting Up ($49/month), Growing Up ($99/month), and Scaling Up ($199/month), with additional fees for extra users. Yearly billing offers a 15% discount (2 months free). A free trial for 30 days is available, and registered non-profits can receive discounts. Demos are available upon request.
Access Controls/Permissions

Alerts/Notifications

Approval Process Control

Business Process Control

Collaboration Tools

Data Import/Export

Drag & Drop

Graphical Workflow Editor

No-Code

Process Change Tracking

Process Modeling & Designing

Project Management

Real Time Data

Real Time Notifications

Real Time Reporting

Reporting/Analytics

Rules-Based Workflow

Task Management

Task Progress Tracking

Workflow Configuration

Workflow Management
Additional Features
Unlimited Processes

Progress Tracking

Export Processes

Admin Roles

Custom Reports

Compliance Management

Timelines

Reminders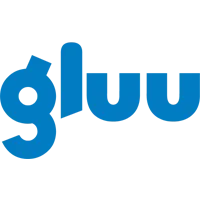 A user-friendly Business Process Management software.
No-code, simple & powerful way to manage teams' recurring work.