Best Utility Software
We assist in a significant change of the worldwide dynamics, and we are also participants for the long haul. Everything is connected to technology, working, studying, teaching, playing, and personal projects. Using computers seems to be our second nature, and their lives have become an integral part of ours.
Their performance is our performance. And the question of how to increase computer speed confirms that we need powerful machines to improve our workflow. We first need utility software to provide maintenance and optimization measures for our computers for this to happen. 
Compare Utility Software
See Results
Open Filters & Sort
iolo Ultimate Defense is a PC tune-up and anti-malware suite. Dubbed "System Mechanic Ultimate Defense" on the official website, it comprises seven modules, some of which are standalone pr...
Learn more about Ultimate Defense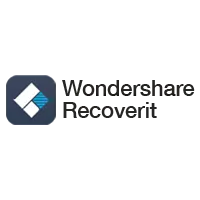 Wondershare Recoverit is an easy-to-use, powerful data recovery software for Windows that can restore data that has been deleted, formatted, or lost. Or otherwise, inaccessible from PCs, USB drives, ...
Learn more about Wondershare Recoverit
iMyFone is widely known for its data-recovery solution but is a software company that deals with different Android, iOS, Mac, and Windows solutions. They help people to recover their corrupted or los...
Learn more about iMyFone D-Back
iBypasser
Product not verified by the Software Seller.
iMyFone iBypasser is a tool for iPhone users to bypass the iCloud activation lock on their iPhones. It is a very powerful software that can help you unlock your phone without any data loss. The main ...
Learn more about iBypasser
Restoro
Product not verified by the Software Seller.
Restoro is a system repair software developed by a company of the same name. Restoro is relatively new to the market, only being released in 2018. However, the company that developed it is known for ...
Learn more about Restoro
Tenorshare
Product not verified by the Software Seller.
Tenorshare is a top-notch recovery mode software provider for iPhone and iOS. Using Tenorshare's applications, you can access solutions for more than 150 problems related to iOS and iPhone in a sing...
Learn more about Tenorshare
PassFab
Product not verified by the Software Seller.
PassFab is a password recovery software development company whose product recovers passwords for iPhones, spreadsheets, Windows, and RAR archives. They claim that their software is highly good at rec...
Learn more about PassFab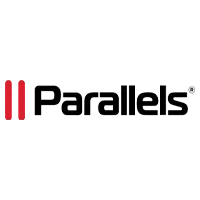 Parallels
Product not verified by the Software Seller.
Parallels is a cross-platform solutions provider. It enables businesses and individuals to access and use the applications and files they need on any device or operating system. It helps customers le...
Learn more about Parallels
BlogVault
Product not verified by the Software Seller.
Your business needs the most reliable backup solution. Downtime can lead to lost customers, loss of reputation, and even may get your site penalized by Google. Recover your website within minutes of ...
Learn more about BlogVault
System Mechanic is an award-winning PC performance solution that automatically optimizes and repairs your computer. It eliminates junk files, enhances system speed, removes unwanted startup programs,...
Learn more about System Mechanic
What is utility software?
We want to cover those system programs that provide your computer with effective management when discussing system utility software. People and most businesses use it to assure the good functionality of their technological equipment, such as computers. Thanks to the utility programs, computer systems run smoothly. 
These kinds of software are usually incorporated into the Operating System, but they also come as tools in their own right that people can install to the OS afterward. In general terms, these tools known as computer tune-ups help you keep your PC in the best shape by managing, organizing, maintaining, and optimizing its functionalities. 
The utility software category is extremely extensive. To have a clear image of what this is about, some examples of utility software include antivirus programs, file management systems, management tools, compression tools, uninstaller utility software, utility billing programs, and many others. Their mission is to perform virus detection tasks, clean up the disk space by deleting unwanted files, installing and uninstalling certain apps, providing periodic and real-time backups to keep your activity safe and up to date. 
Why is utility software important?
Your experience with PC performance is one of the core conditions for your productivity. For example, computer speed is closely linked to your daily workflow. Therefore, using tools to improve PC performance means helping yourself accomplish tasks more efficiently. Moreover, PC optimization software brings more advantages than you think, such as performance enhancement, space, files, data management, removing useless files, recovering files after an unexpected loss, or keeping the system safe and sound. 
Key functions of utility programs
Because there are many categories and types of utility software services, the features provided are of the most diverse. Whether it is an antivirus program or a system management tool, it has to take care of your computer performance and maintenance. Thus, as various as utility programs might be, as wide the functions spectrum is. Some of the best utility software is created for:
Disk Defragmentation
Disk Clean-up
File Management
Storage Device Management
Compression
User accounts and Security
Encryption and Decryption
Disk Management
Antivirus and Firewall
As you can see, all of these mentioned above functionalities are vital parts of an untroubled and well-ordered experience with your computer. They complement one another perfectly so that the end-user can carry out their activities peacefully. If you want to learn more about how to speed up your laptop using utility software, keep an eye on our honest reviews!
Utility Software Insights
Similar Utility Software Categories