Ultimate Defense Reviews
& Product Details
What is iolo System Mechanic Ultimate Defense?
iolo System Mechanic Ultimate Defense is a comprehensive software designed to optimize PC performance, provide real-time antivirus protection, and ensure online privacy. The tool offers a suite of features, including ActiveCare for peak PC performance, tailored privacy settings, real-time antivirus protection, and password management.
Users can securely manage all their passwords in one browser extension, ensuring peace of mind while browsing. The software also allows users to recover lost files, including documents, music, photos, emails, and system files.
Additionally, it includes a feature to securely wipe all drives, meeting U.S. Department of Defense standards, which is especially useful before selling or donating a PC.
iolo System Mechanic Ultimate Defense aims to deliver a combination of speed, protection, and privacy for a smoother and safer digital experience.
Found in these Categories
Best For
All-in-One Online Privacy, Password Manager, Antivirus, PC cleane
StartUps

Freelancers

Small Business

Medium Business

Large Enterprise

Non-profit Organization

Personal
Cloud, SaaS, Web-Based

Mobile - Android

Mobile - iPhone

Mobile - iPad

Desktop - Mac

Desktop - Windows

Desktop - Linux

Desktop - Chromebook

On-Premise - Windows

On-Premise - Linux
Company Name

iolo

Located In

United States

Website

iolo.com
Starting from:
$79.95 /year
Pricing Model: Subscription
Pricing Details:
System Mechanic Ultimate Defense costs $79.95 for the first year, with automatic yearly renewal at $63.94. It includes one free month of 24/7 Technical Support, renewing at $19.95/month thereafter. Users can cancel subscriptions anytime to avoid charges.
See Ultimate Defense Coupons
Anti Virus

VPN

Threat Response

Event Logs
Additional Features
Data Security

Monitoring

Password Management

Real Time Monitoring

Security Auditing

Server Monitoring

Threat Intelligence
Future ready protection for enterprise
Speed up and optimize your PC.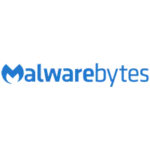 Cybersecurity for Everyone.
Iolo Ultimate Defense is a comprehensive PC tune-up and anti-malware suite that is also known as "System Mechanic Ultimate Defense" on the official website. This security suite consists of seven modules, some of which are standalone programs that can be downloaded from the website. It caters to both home users and small business owners, providing many features and benefits that go beyond its primary function. The modules range from identity theft protection to password management and data recovery software. Read my Ultimate Defense review to learn more about its features and capabilities.
Ultimate Defense from System Mechanic — Utility Software
iolo System Mechanic Ultimate Defense is a collection of seven cyber-protection and optimization tools:
System Mechanic (tune-up utility software)
System Shield (antivirus)
Malware Killer (on-demand malware removal)
Privacy Guardian (online privacy protection and privacy features wizard)
ByePass (password and payment information manager)
DriveScrubber (drive wiper)
Search and Recover (file recovery)
Their use is controlled by the overarching algorithm that keeps track of the performance boost they deliver. In addition, each tool can be purchased as a standalone program.
About System Mechanic Ultimate Defense
The official website mentions a patent called U.S. Patent 7,873,877. This patent describes a technique to improve the performance of a PC automatically by executing processes in the background. The program benchmarks the performance of the PC when it's idle. If the benchmark results fall below a specific threshold, System Mechanic Ultimate Defense activates one or more modules to optimize the PC's performance.
After optimization, System Mechanic Ultimate Defense analyzes and compares the benchmark results with previous ones to determine areas where the performance improvement is the largest. It prioritizes the modules that provide the biggest benefit to the PC.
Why should you use Ultimate Defense?
Regular use of System Mechanic Ultimate Defense offers two major benefits. Firstly, it can help you uncover problematic areas on your PC. For instance, if the software consistently identifies a large volume of junk files, it could indicate that a program or service is running wild. In such a case, you can use the Task Manager or the Add or Remove Programs panel to identify and negotiate with the culprit.
Secondly, the software enables you to indirectly benchmark your PC hardware. As you use it repeatedly, you will notice that System Mechanic Ultimate Defense activates some modules more frequently than others. This is an indication that a certain part of your PC is under heavy load. After conducting a few benchmarks, you will be able to identify the hardware parts that are about to fail. Armed with this information, you can decide which parts to upgrade for maximum reliability and performance gain.
Ultimate Defense Login
Visit the iolo home page, click "Downloads" at the top, and click any product name. The tool I chose was System Mechanic. Then, run the file and enter your e-mail address. Finally, please choose whether you want to test the product or activate it and finish the installation. You only need to make an account if you plan on buying the full version.
After installation, click the big blue Analyze button and let the tool do its magic.
Details of Ultimate Defense Features
Once the analysis is complete, a "Repair All" button in blue will appear. You can examine the details of the issues found, which in my case were 2,220 junk files and 105 registry issues. I clicked on the registry issues to expand them, revealing 92 related to Compatibility Assistant. It had scattered references to the programs I installed over the past few months throughout my registry.
Further research showed that Compatibility Assistant is a feature in Windows 10 that automatically detects and resolves compatibility issues in older programs. However, I also noted that it could be overzealous in its approach and could interfere with a program that was functioning correctly, causing it to break. The worst part is that the user is kept in the dark. There is no feedback or record of what it has altered, which might explain why some programs that should have worked failed on me.
I searched for "Compatibility Assistant" in Windows 10 settings, but it didn't yield any results. I had no idea that Compatibility Assistant existed or how to access it until I downloaded System Mechanic. It appears to be intentionally hidden by Microsoft because they want Windows services to work without user input.
Anyway, it was time to retire the old Compatibility Assistant. I typed "services.msc" into the Windows 10 search bar, pressed Enter, scrolled down, stopped, and disabled the "Program Compatibility Assistant Service."
The next scan had to do with bandwidth. A big blue Scan Now button appeared, with the tooltip stating devices can consume bandwidth for no good reason. Sounds good; let's see if it boosts my internet speed.
I clicked the scan, which showed two trusted devices using my internet connection — my router and smartphone. I expected more from network security software, such as a detailed overview of which programs connect.
Upon exiting the Network Scanner results, the Startup Optimizer scan started automatically. During this scan, I discovered something interesting – CCleaner. Despite the program's reputation for shady business practices, I have always been an avid user of CCleaner to remove unwanted programs and services from new machines. Despite my efforts to disable it wherever I could find it, CCleaner was still updating regularly.
Finally, the scan detailed that only 6% of the community voted in favor of keeping CCleaner on the machine, with the majority of 94% against it. This was enough for me to finally let go of CCleaner.
Startup Optimizer also warned me that I was not running any CPU or RAM optimization service. System Mechanic Ultimate Defense offered four CPU and RAM optimization services:
PowerSense Mode (monitors CPU needs and adjusts performance on the fly)
OptiCore (stops background services from using too much CPU)
RAMJet (stops background services from using too much RAM)
AcceleWrite (eliminates random disk usage)
All four appear to be proprietary iolo technologies. However, research led me to a 2014 press release announcing OptiCore as a breakthrough innovation that stops "greedy programs" from using too much  CPU. "Far more enjoyable" user experience? Designed for hardcore multi-taskers? Pah that sounds like a bunch of marketing speak…
Then, I turned to Task Manager, and my jaw dropped. My CPU usage went to 1% for the first time and stayed there while I was using the PC! I had gotten so used to seeing it run at 50–100%, especially when running a video game, that I was genuinely shocked by the improvement.
I decided to test the optimization services under heavy CPU/RAM usage. So, I fired up Orcs Must Die! 3 and started the Lava Pits level. After 30 minutes of intense Orc BBQing, my enthusiasm was tempered, but I was still impressed.
CPU usage increased to 80% during melees and dropped to 40% during lulls. All the while, RAM stayed still at 7–8 GB usage; HDD and SSD were at 0%. Of course, GPU was on fire, but that's par for my course.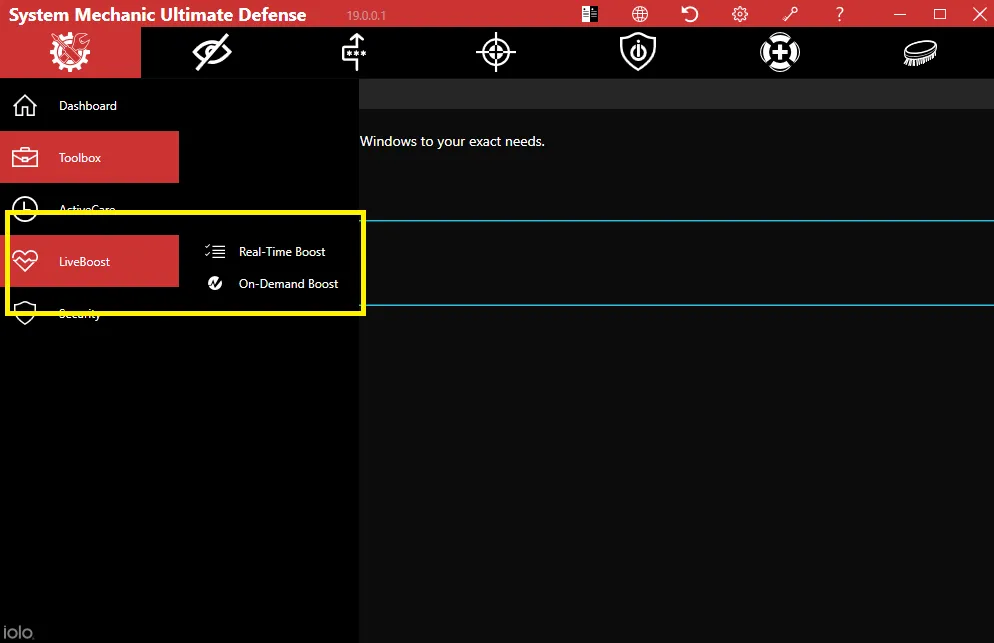 After sensing the power of optimization, I could explore the System Mechanic interface at leisure. The left sidebar hosts four icons that comprise 16 sections. The naming is a bit unusual; the entire program is called "System Mechanic," but it includes other standalone modules, such as Privacy Guardian.
The dashboard is the main overview area that shows the last scan's results. Toolbox has tools for cleaning junk files, invalid registry entries, and removing unwanted programs and all their files. ActiveCare runs Toolbox tools on a schedule, with the option to customize what you want to be removed.
LiveBoost has the Real-Time Boost section described above but also On-Demand Boost. It detected three more wasteful services:
Network Connected Devices Auto-Setup
Payments and NFC/SE Manager
Secondary Logon
I guess that On-Demand Boost checked the last time they were used and correctly concluded they were useless. So, I disabled the latter two, leaving the important-sounding one active just in case.
Security detects antivirus and firewall presence. In my case, the innate Windows 10 antivirus and firewall got the checkmark of approval from the System Mechanic.
Furthermore, this module starts with a 17-part tutorial. We begin the journey with Digital Fingerprinting protection that checks Firefox, Chrome, and Edge for settings that could be used to mark the user in cyberspace uniquely. I followed the program's recommendations and clicked the button to change them as it wanted, presumably enhancing my web security.
Next up is Privacy Shield, which lists data-sharing features, such as allowing camera and calendar access. A toggle turns them all off, but I strongly encourage you to read up on them and think each one through (there is a plain English explanation in the interface). For example, I immediately disabled Windows Feedback and those Windows services that share too much data about my habits, such as which languages I use for typing, with websites.
One particular setting made my blood boil because I realized what had happened only thanks to Privacy Guardian. At some point, I reinstalled Windows 10 and saw an image preview of a cringy video taken with my webcam that I had deleted pop up in the Start Menu. I scoured my PC for that video/image to no avail.
That seems to have happened due to the "allow video libraries access" data-sharing feature, which lets Windows Store apps glance at my video galleries and presumably copy them to the cloud or take screenshots. So, I followed Privacy Guardian's recommendations and toggled all settings to how it wanted me to, except in one instance.
Ultimate Defense Privacy Guardian's recommendations
The only feature I changed manually is related to browser history tracking. Privacy Guardian warned me that turning it to the strictest setting will send the data on what websites I visit to Microsoft and may interfere with my browsers' settings. Therefore, I turned this setting to OFF rather than BLOCK, as done by Privacy Guardian.
Sadly, following the Privacy Guardian's recommendations neutered the recording capability of my PC. My webcam couldn't work until I granted access to Windows, which then granted it to all apps; ditto for my microphone. What a shame. Finally, the Privacy Guardian tutorial showed me how to customize which files containing private info to clear on the regular.
A few changes were reversed to Windows defaults when I left the screen. At least one website became inaccessible due to Privacy Guardian, presumably because the anti-fingerprinting changes blocked it from getting info on my browser window's size. The same website worked in the app, in the smartphone browser, and private browsing on my PC (?).
After a bit, it dawned on me that cookies might be at fault, so I manually cleared the ones for that website, and it worked to restore the website's normal function in Firefox but not in Edge. In Edge, I had to clear all cookies and reset all settings to their defaults to get the website to work finally.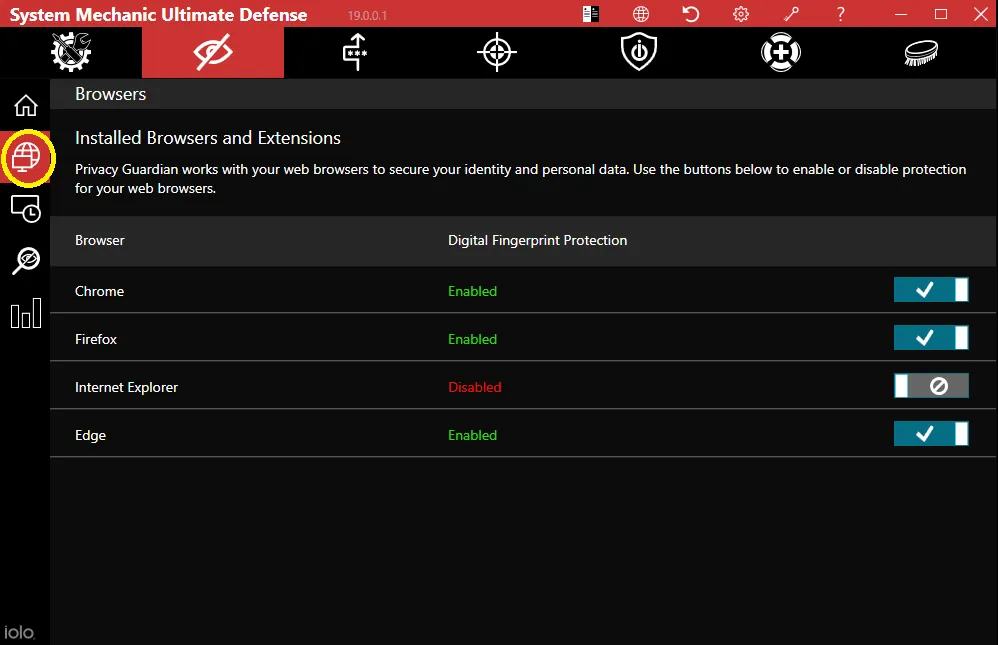 Furthermore, ByePass is a browser extension for Chrome and Firefox. However, the Firefox link sent me to the iolo website rather than Mozilla Addons. After installing the extension, I entered the master password, downloaded the Recovery Key PDF, and bailed out. I did not feel in control and merely thinking about giving my passwords to an unverified browser extension made me queasy.
Hence, the final PC protection module let me scan all drives for malware. Unfortunately, after 20 minutes, it wasn't even close to finishing, so I ended the scan.
Ultimate Defense Cost
System Mechanic Ultimate Defense is priced at $79.95, which nets you a one-year subscription to all its modules. There is a business edition, too, priced at $49.99 and described as suitable for office PCs.
Tech support costs $240 a year and covers all modules in the System Mechanic Ultimate Defense, any problems they might find, and other PC issues, such as reinstalling Windows. A one-time call is $99. Available in the US and Canada only.
A 30-day money-back guarantee covers all purchases.
Does Ultimate Defense have a free version?
No, but there is a trial version for the five modules mentioned in this review. There are no trial versions of DriveScrubber and Search and Recover. I recommend against relying on trial software for malware protection.
iolo System Mechanic Deals
Alternatives to Ultimate Defense
If you are not convinced that iolo Ultimate Defense can work for you, read next about other security solutions.
System Mechanic Ultimate Defense vs. System Mechanic Pro
The feature comparison table found on the official website shows that System Mechanic Pro is a middle-ground solution. Compared to System Mechanic, it can block malware, delete whole drives, and recover deleted files. However, unlike System Mechanic Ultimate Defense, it cannot remove malware, manage passwords, or protect online privacy.
System Mechanic Ultimate Defense vs. Advanced SystemCare Ultimate
The feature list of Advanced SystemCare Ultimate mirrors that of System Mechanic Ultimate Defense almost to a T. The one difference is that it also supports older Windows operating systems. The cost is $29.99 for up to three PCs, and there is a trial version too.
System Mechanic Ultimate Defense vs. AVG Ultimate
Works on older Windows operating systems, macOS, Android 5+, and iOS 10+. AVG Ultimate is a virus protection program with a VPN and a tune-up utility. However, antivirus protection is the main selling point of the package. Unless you're dealing with computer threats daily, you might lose performance because PC tune-up won't matter.
AVG Ultimate is for personal and home use only, with each module applicable to up to 10 devices. Moreover, there are free trials for modules, and all payments have a 30-day money-back guarantee.

System Mechanic Review Conclusions
Wow. This useful collection of tools and services can spruce up your PC and reveal information to help you solve some long-standing problems. For example, I suspected Windows 10 was leaking my information to Microsoft Store apps, but it was only after installing System Mechanic that I had it confirmed.
After removing System Mechanic, I noticed an activity spike in the Task Manager — CPU, RAM, and disks were randomly acting up for no discernible reason. Still, I wouldn't give the System Mechanic my personal information or rely on it for hacker protection, let alone ultimate security.
I wish there were a thorough overview of what changes it makes to the machine so I can go through them one by one and troubleshoot the culprit. A reliable Undo feature would also make me feel much more confident in using System Mechanic. Unfortunately, the only remedy is making a System Restore point and keeping your fingers crossed that System Mechanic doesn't wreck your PC.
Is Ultimate Defense a trustworthy tool?
During my experience with the System Mechanic Ultimate Defense modules, I received some very helpful information that turned out to be 100% correct. However, I had some concerns about Privacy Guardian. As of March 2020, the Mozilla Firefox source code contained a whopping 285,209 files, totaling 2.5 GB. To say that Firefox is a large program is an understatement; it's more like a canning factory that collapsed onto a worm breeding ground. Any program that tampers with Firefox is highly likely to cause issues and mess it up.
Ultimate Defense Related Insights