Bookafy Pricing
Bookafy offers a free version, but if you want more from it, you'll have to pay. Other than the free version, Bookafy also offers premium plans, and they are:
The Pro plan, which is $9 a month for each user, provides organizations with discounts. They offer group events, skill-based routing, SMS text reminders, and two-way calendar sync. Next, for the Pro+ plan, you will be paying $13 monthly. In addition, you will enjoy built-in Zapier integration, appointment review links, multiple appointment reminders, custom scheduling software features, and advanced booking software or CRM integration.
Bookafy Plans
Bookafy Free
Limited Features
Mobile Friendly
Unlimited Appointment Types
Unlimited Appointments
Free website with Booking App
Custom Colors and Fonts
Automated Time Zone Selector
Limit Booking into the Future (Days, Weeks, Months)
Book multiple appointments at one session
Set appointment lead time
URL Redirect post Booking (general)
Display Booking Page or Mini Website
Email Support
Phone Support
Learning Center
Book a Call - Screen Share
Email Reminders
Email Confirmations
Request a Review
Choose URL, Ember button with Pop-up or Iframe
Simple booking page or Mini-Website
Mini-Website - Custom Design Elements
Custom Colors & Fonts
Custom Form/Fields - General
Data Injection via URL
Bookafy Pro
Monthly
Everything in Bookafy Free Plan, plus:
Skill Based Routing
Unlimited Number of Users
Group Events
2-Staff Booking with 1 Customer
Show Busy - Display % of Availability
Display Reviews on Booking Page
Skip or Display Staff Selection at Booking
URL Redirect by Appointment Type
Calendar Integrations - Google Calendar, Ical, iCloud, Outlook.com, Office 365, Exchange, ICS Auto Import
Customize Email Reminders
One SMS Text Reminder
Integrations - Mail Chimp, Video Conference Links, Zoom, Website Integration
Payments - Stripe, Authorize.net, PayPal, Take Payments for Appointments & Group Events, Coupon Codes by Appointment Type
Custom Feature Development
White Label Entire Platform (extra costs apply)
Bookafy Pro+
Monthly
Everything in the Bookafy Pro plan, plus:
Two SMS Text Reminders
Customize Text Reminder
Custom Review Link
Custom Form/Fields by Appointment Type
Integrations - Zapier
Connect entire organizations - Exchange Account
Custom Training Plans
Customer SLA Plans
Open API with Support
Custom Integrations
Bookafy Enterprise
Custom Pricing
Everything in the Bookafy Pro+ plan, plus:
Enterprise SSO
Custom Integrations
Whitelabel Branding
Use Your Domain
Emails from your URL
Custom SLA
Customize features to meet budget
See All Features
See Less Features
How much is Bookafy?
You can either choose to use the Pro Bookafy or the Pro+ Bookafy.  While the Basic Bookafy is entirely free, the Pro Bookafy is not. The basic version comes with a booking page that you downgrade or upgrade. It also has complete functionality with a finite number of appointments. Some of the other things you will enjoy about the free version are:
Custom app start times
Button pop-up integration
Custom button for your site
Iframe integration
Phone and email support
Mobile booking
Skill-based app routing
Free user or staff booking page
Free company booking page
Unlimited appointments
Unlimited appointment types
Android, Apple, and windows applications
Outlook and google calendar sync
Bookafy Pro Plan
The pro plan of Bookafy pricing begins at $9 every month. It has the features that are available on the free version, and then you also get access to:
Dedicated support representatives
Onsite training available
Professional services
Custom API development
MailChimp sync integration
Display customer social links
GoToMeeting integration
Text message reminders
Group events
Multiple staff or users
You will pay forty dollars each month if your business is still growing and has between 2 and 10 staff. However, if you have between eleven to thirty-nine staff, you will be spending sixty dollars each month.
But if you have forty staff and above, you will pay between one hundred dollars and above every month. Also, the Bookafy Pro usually has a thirty-day trial period. You can enjoy total access to the complete appointment scheduling system during that trial period. You will also enjoy as many services as possible and staff for free.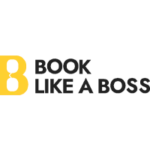 Sell your services with customizable, branded booking pages.
Online scheduling software for better appointment management.
Online appointment scheduling software.