eM Client Reviews
& Product Details
What is eM Client?
One of the most excellent email management tools you can find online is eM Client. It is a desktop email client suitable for Windows and enables you to access your emails from the comfort of your desktop. With this, you won't have to log into a browser each time to access your mail anymore. eM Client supports many POP and IMAP mail accounts, such as G Suite, Microsoft Outlook, Microsoft Exchange, Windows Mail, and others.
That means you can integrate your email, calendar, and contacts into a central space and use two accounts or more simultaneously, thus making navigation and management much easier. eM Client has a favorable pricing plan. It has a free version that provides only email and task management for two accounts. All other pricing plans include a free version for a month before you are charged for the paid plan.
Found in these Categories
Best For
Email client for Windows & macOS, for professionals & home users.
StartUps

Freelancers

Small Business

Medium Business

Large Enterprise

Non-profit Organization

Personal
Cloud, SaaS, Web-Based

Mobile - Android

Mobile - iPhone

Mobile - iPad

Desktop - Mac

Desktop - Windows

Desktop - Linux

Desktop - Chromebook

On-Premise - Windows

On-Premise - Linux
Company Name

eM Client

Located In

Czech Republic

Website

emclient.com
Starting from:
$49.95 /license
Pricing Model: Lifetime License
Pricing Details:
eM Client pricing plan is not so pricey. But it does provide a free version and a free trial. Yet, you will need to pay a reduced fee for upgrades to new product versions. Also, the tool is free for noncommercial use with up to two email accounts. The 30-day free trial comes with unlimited functionality.
Alerts/Notifications

Archiving & Retention

Calendar/Reminder System

Calendar Management

Chat/Messaging

Contact Database

Contact Management

Customizable Branding

Data Import/Export

Drag & Drop

Email Templates

Email Monitoring

Email Distribution

Inbox Management

Response Management

Shared Inboxes

Signature Management

Task Management
Additional Features
Address Book

Appointment Management

Availability Management

CRM

Calendar Sync

Collaboration Tools

Customizable Fields

Customizable Forms

Color Codes/Icons

Customizable Templates

Data Recovery

Email Management

Email Reminders

Employee Management

Event Calendar

Event Management

Interaction Tracking

Event Scheduling

Real-time Updates

Reminders

Scheduling

Search/Filter

Task Editing/Updating

Task Progress Tracking

Team Calendars

Task Scheduling

Task Tagging

Template Management

Third-Party Integrations

Whitelisting/Blacklisting
Reliable Email for Your Business.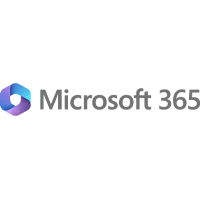 Boost productivity with all in one place.
Because of the growing popularity of email, many software companies have introduced desktop-based email clients. The eM Client is one such email client that people can use on Windows, Linux, and Mac OS X. Based on our eM Client review, this email software doesn't only help you manage your email accounts; it has a calendar, tasks, in-built contacts, and you can use it to monitor social media interactions with your contacts. It is also very easy to use. But let's see what this tool can do for you and your business.
We all know how important email has become in our day-to-day life. We use it for communicating with people and for business purposes. This free email tool has a three-pane interface to view your messages, folders, and message preview area side by side. In addition, you are free to choose between three themes: dark, light, and default. It's a productivity tool that you should try out.
eM Client – email management solution
eM Client is an email management and productivity app that helps businesses handle email communication, daily schedule, upcoming (online) events, collaboration with colleagues, and more, all in a central and beautiful interface. This email software permits administrators to enforce a company-wide email encryption policy or create and save customizable signatures, email templates, and predefined messages to minimize communication processes. Also, international teams are sure to get an instant translation of all emails.
eM Client is perfect for experts and businesses of various sizes. This free email tool contains contacts, emails, calendars, and notes. In addition, it provides online meetings support, instant translation of emails, and many others. Yet, eM Client works perfectly with Gmail and other webmail services but not so well with the Microsoft Exchange Server.
How to use eM Client?
eM Client is easy to set up. Here is how to install eM Client on your device. First, download the eM Client installer on their website, then run the downloaded 'setup' file and the installation steps.
While the installation process is ongoing, you could select to make the application launch on the system startup or set it as the default mail application on your device. That's all you need to do to install eM Client on your device.
Here is how to set up eM Client using your email account:
After installing the eM Client download, you will be automatically asked to set up your first account. You could either use the Automatic setup or open the other tabs to explore manual setup options. To set up extra email accounts, go to the Menu > Accounts section and create new accounts using the '+ Add account button.
And that's all.
Details of eM Client Features
Here are some eM client features you should know:
eM Client has a contact management feature that streamlines having two accounts. With his eM client feature, you can group your contacts and details based on various fields. For example, you could categorize the different aspects like hobbies, family, and salary. You are free to customize it based on your needs. Plus, this feature lets you see your contacts how you want to view them.
Many users love this tool because of the easy-to-use and setup interface. There are many other desktop email clients whose setup can be quite time-consuming and difficult, but it's not the same for eM Client's setup because it is quite straightforward.
eM Client is compatible with many popular webmail services like Outlook, iCloud,  Gmail, and, so you won't have any issue using them with eM Client. Also, the tool supports data import, so you can easily import all your emails and contacts from other email clients like Thunderbird, Outlook, and many others.
Filter and manage your emails
eM Client has a filter feature that helps you manage your emails perfectly. eM Client has an in-built search button that enables you to look for any contact, email, or attachment within a few seconds. On the center pane, you will see all your emails. You will also see how you can sort them using different criteria. The moment you click the specific email, you can view the content in the right pane.
Plus, eM Client has a Read Receipt and Delivery Receipt feature to see if your email message was delivered and read by the recipient. In addition, the Agenda feature helps you to create tasks and reminders easily. It also has an in-built chat that you can explore to have a real-time chat with your contacts.
With eM Client, you can export the list of your emails easily. You can also download emails and read them later.
Alternatives to eM Client
eM Client is a great email management tool, but it is not the only email app you can find online. Here are some eM Client alternatives that you should check out:
One of the best eM Client alternatives you can try out is MailBird. It is a popular email marketing tool that enables businesses of all sizes to manage many accounts and improve workforce productivity. This windows-based solution allows users to sync and centralize emails and contacts in a central inbox from different platforms.
Some of the major feel that Mailbird has are attachment search, keyboard shortcuts, response management, and email archiving. In addition, it notifies users via custom notification sounds and message snooze.
Moreover, MailBird's contacts manager enables users to link, merge, drag, drop contacts and unify them in a central inbox. Some of the additional features that MailBird has are undoing sent messages and attachment preview, offline mode, and access to unlimited email accounts. In addition, it integrates many email software like Outlook, Gmail, Outlook, Thunderbird, and eM Client.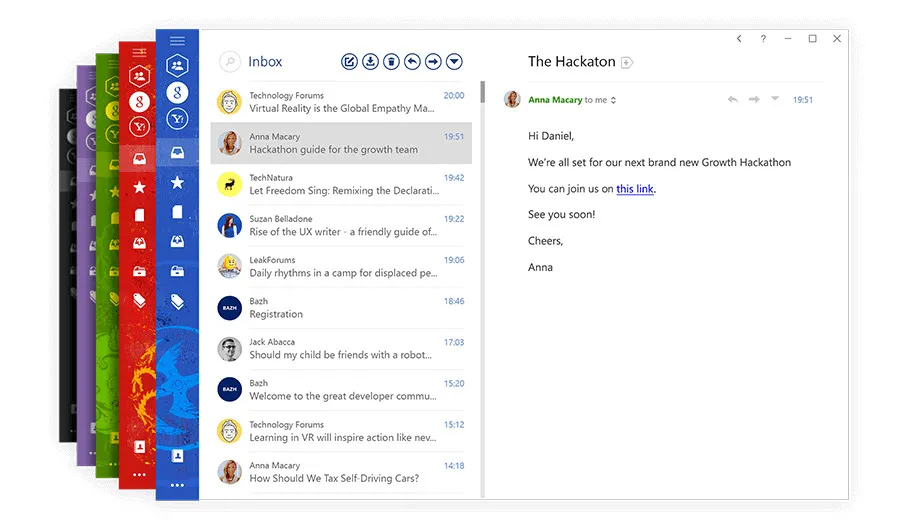 It is a powerful, business-oriented email app that perfectly considers all your emailing needs. Zoho Mail has a lot of excellent communication and collaboration features. With Zoho Mail, you can enhance your brand visibility and credibility with a custom email address using your domain name. Also, you can include many users, domains, and alias addresses for one user, all under the same organization.
Besides Zoho Mail having vast integrations within Zoho applications, it also supports third-party integrations with all your favorite applications. In addition, Zoho Mail allows you to make your conversations more productive using its collaboration features. Zoho Mail also provides extensive audit logs and other reports to enable you to monitor administrator operations. Moreover,  Zoho Mail has migration tools to help you easily import all your data from your previous email service.
To transform your emailing experience, you should use Zoho Mail. Zoho Mail has a free trial and a free version.
eM Client Review Conclusions
Overall, eM Client is an excellent email client and calendar software. It has a clean and easy-to-use interface that is a pleasure to use. It is fast and reliable, but it has a few issues. However, eM Client also comes with a great set of features compared to some other paid options. Based on our review, the only downsides are that you can't customize the design or add plugins. Also, you won't sync email through Google Calendar or contacts through Gmail as you can with Outlook. But if this doesn't bother you, this tool might be the ideal email app for your needs.