Shift Reviews
& Product Details
What is Shift?
Shift is a desktop app that allows you to keep your things organized, both personally and professionally. Tryshift offers you a clean space for multiple email accounts, favorite apps, your Google Calendar, to-do lists, and many more. Let's find out from this review what Shift can do for people's productivity, how you can get the best of it, and what the costs are for such a tool.
If you're wondering how much Shift can cost, I will tell you quickly. They are offering a free Basic plan. And there's a premium plan. But I'm saying you're not going to be interested in the free version, but the pro version; if you want this advanced $99 per year, it will cost you 10 bucks a month. If you want to read more about its pricing and plans, you can visit the dedicated page or wait to learn more about this tool.
To summarize, Shift offers a beautiful and clean place to have all your apps, email accounts, Drive, Google Calendar, social media accounts, and so on. The main benefit is that you can keep all your accounts, personal and from work, in one place without having to log in every time. The more organized you are, your productivity will increase, and your focus will be on what matters.
Found in these Categories
Best For
Desktop app for streamlining & collaborating across accounts.
StartUps

Freelancers

Small Business

Medium Business

Large Enterprise

Non-profit Organization

Personal
Cloud, SaaS, Web-Based

Mobile - Android

Mobile - iPhone

Mobile - iPad

Desktop - Mac

Desktop - Windows

Desktop - Linux

Desktop - Chromebook

On-Premise - Windows

On-Premise - Linux
Company Name

Shift Technologies Inc.

Located In

Canada

Website

tryshift.com
Starting from:
$149 /year
Pricing Model: Subscription
Pricing Details:
Shift comes with three pricing plans - Basic (Free), Advanced ($149/year), and Teams ($149/year/user). So, you can enjoy Shift Basic - or even better - Advanced, for all of the best features.
See Shift Coupons
Calendar Management

Chat/Messaging

File Sharing

Real-time Updates

Reminders

Scheduling
Additional Features
Alerts/Notifications

Archiving & Retention

Business Process Automation

Collaboration Tools

Configurable Workflow

Customizable Reports

Email Distribution

Email Management

Document Management

Email Monitoring

Email Tracking

Inbox Management

Monitoring

Office Suite

Presentation Tools

Project Management

Real-Time Analytics

Real-Time Monitoring

Project Workflow

Real-Time Reporting

Reporting & Statistics

Reporting/Analytics

Response Management

Shared Inboxes

Signature Management

Task Management

Task Planning

Third-Party Integrations

Task Progress Tracking

Workflow Configuration

Workflow Management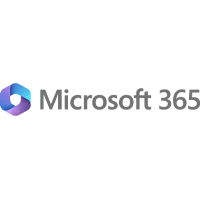 Boost productivity with all in one place.
Organize it all with an online Desktop.
Let me begin by telling you that you are not the only one who has many browser tabs open. Or maybe you spend your time switching from one email to another. We all want to improve our productivity and be able to reduce the noise so we can be able to focus more on growing our businesses. So, if you are looking for a tool that will help you be more productive, you are in the right place. From this Tryshift review, I hope you will understand the importance of having such a tool and how you can get the best of it. You are probably asking what exactly is this Shift app, so let's find out!
Without any doubt, Shift is a productivity app that will help you streamline a lot of things that you do. Shift toggles all your accounts and manages hundreds of connecting social apps in one place. This app it's going to put everything in one place. I hope you'll figure out if this is the perfect match for you by the end of this Shift review.
Tryshift – Software for Productive People
Shift is the ultimate desktop app. The team behind it has designed the tool as a solution for productive people. If you are at a loose end with your logging in & out between your multiple accounts, this may be your solution. Thus, you can connect Shift with all of your email accounts and extensions to one user-friendly tool in a breeze. Moreover, you can even switch between your work and personal profiles without ever having to log in and out or even open up a browser. Tryshift is the best way to declutter your desktop and get stuff done. 
The team has found the product to believe that managing multiple workflows should be simple and beautiful. They say that their mission is to help people to do their work faster and more efficiently.
How to use Tryshift?
The first step you have to download Shift on your desktop. Then you will have to create a primary shift account. Next, connect any additional email accounts you're managing and all of your favorite apps and extensions. Finally, will you choose the dark theme or the light theme? Take your favorite and get started. If you want to connect multiple email accounts to really enjoy the benefits of the Shift app, you can do this at any time by clicking the little plus button on the left box just under your primary email. You can now navigate in and out of each account with just one click.
Moreover, you can also drag and drop them to reorder things any way you like. Mail calendar and your Drive are easily accessible through the icons on the top right corner of shift. If you decide to upgrade to an advanced plan, things will get really fancy. With the premium plan, you can toggle between all your communication apps, social media, To-Do List, CRM's, and everything else you do daily. You can even use your favorite Chrome extensions like Grammarly, HubSpot, Dropbox, and LastPass right inside shift. This tool is all about streamlining your workflow so you can get everything done more efficiently.
Tryshift Detailed Features
After understanding what this tool is and what it can do for your productivity, you probably want to know what features it offers. So, if you're going to make an upgrade to the way you work, let's discover Shift features.
With this Shift feature, you can manage all your email accounts in one place. You can connect all of your inboxes and toggle between Google and Microsoft accounts without the hassle — from Gmail to Outlook, Office 365, and more. Moreover, Shift works with Gmail, Outlook, Office 365 accounts, iCloud, and even Yahoo. It is ideal for people who have personal and work accounts because you don't have to make the switch every time you need it. In addition, you can have multiple accounts in the Shift dashboard. In this way, you'll always be on top of your things.
Email Archiving
Email Monitoring
Response Management
Shared Inboxes
Signature Management
Shift will help you improve your productivity by offering you a single place where to organize and manage all your apps, accounts, and so on. In addition, Shift will help you connect with the right tools you need, including multiple email accounts and social media. From Asana to Slack, WhatsApp, Trello, Instagram, Facebook, Twitter, Skype, and many more —Shift works with everything you need so that you can work faster than ever before.
Collaboration
Document Creation
File Sharing
Office Suite
Presentation Tools
Project Management
Task Management
Team Chat
Yes, with this app, you can make your work life much more enjoyable. Being productive has never been so simple. With Shift, you can control your workflow and organize all your stuff in tabs to be more efficient. Moreover, you can keep your work and personal research separate and organized by sorting tabs by account or keeping them organized in Workspaces with this tool. Workspaces are designed to be a focused collection of mission-critical tabs, bookmarks, and apps to create the perfect workflow for you and your team.
Business Process Automation
Calendar Management
Document Management
Task Management
Third-Party Integrations
Workflow Configuration
Shift can do many things for you. Firstly, it can help you understand how you can become more productive. Secondly, it can help you keep all your accounts, apps, lists, and projects in one place. This tool can be the perfect match for you if you want to organize and manage multiple accounts.
Tryshift Cost
Now that you've discovered how many great things can do for your productivity, you're probably wondering how much it cost and what kind of plans this tool offers to its users. First of all, Shift offers a free version, a Basic plan, a free trial, an Advanced plan, and a plan for Teams, as I said at the beginning of this review. Of course, each plan comes with different features; the more premium the plan, the more numerous the features will be. The cost of the Advanced plan is $99.99 per year, basically less than 10 dollars per month.
Tryshift Detailed Integration
Yes, you can integrate Shift will all your favorite apps and extensions, from the most popular one to the targeted one. From marketing, project management, financial, HR, legal, and so on. All you have to do is download the app and start using it to boost your productivity.
Tryshift Detailed Alternatives
I hope that this tool is your perfect match, but again it can happen with everyone. If you need something else or want a tool with more features or a smaller price for a premium plan, you always have alternatives. It is important to inform and have the big picture of all the possibilities on the market to make the best decision.
So, here's a list of possible Shift alternatives that may be the perfect tool for you.
Rambox
Station
Spike
Hive
Tryshift Review Conclusion
So, here we are at the end of the Shift review. Overall, it is a good tool for organizing all your email accounts, even more, if you have multiple accounts and all your apps in one beautiful place. Moreover, with this app, you will not have to log in over and over again. In other words, it's a nice app to have if you feel like you need to improve your productivity and organize your things much better. Shift has many great features and integration; you can bring all your favorite apps and keep them in one place. It has a free version that allows you to taste this tool and see how it is going between you two. For sure, you will love it and want to pay for the Advanced plan so you can enjoy more of its features.
Why don't you give it a try and tell us if it is your perfect match?