ShipWorks Reviews
& Product Details
What is ShipWorks?
ShipWorks is great shipping software for e-commerce businesses. This software is easy to use and very effective for all businesses. With this software, you can manage your orders, create labels, automate shipping, print address labels, and much more.
This shipping app is a perfect tool for warehouse customers using different carrier tools and searching for an excellent way of gaining operational scalability and efficiency.
ShipWorks offers many features to help you grow your business and save money. The features include order management, inventory management, price protection, advanced reporting, and more.
You can also integrate ShipWorks with any e-commerce platform, such as Amazon, Shopify, or WooCommerce, to get the best of both worlds at once.
ShipWorks offers great customer support if you have any questions or concerns about their services. They also provide live chat support, making it easier for customers to get in touch with them when needed.
ShipWorks is a shipping software tool that helps small businesses manage their shipping operations. The program includes tools to create custom shipping labels and automate order fulfillment. Moreover, they offer a free 30-day trial, so you can test out its features before buying. In this ShipWorks review, we'll look into the features of this shipping management software and how it can help your business save time and money when it comes to shipping orders.
Found in these Categories
StartUps

Freelancers

Small Business

Medium Business

Large Enterprise

Non-profit Organization

Personal
Cloud, SaaS, Web-Based

Mobile - Android

Mobile - iPhone

Mobile - iPad

Desktop - Mac

Desktop - Windows

Desktop - Linux

Desktop - Chromebook

On-Premise - Windows

On-Premise - Linux
Company Name

ShipWorks

Located In

United States

Website

shipworks.com
Starting from:
$9.99 /month/under 500 users
Pricing Model: Subscription
Pricing Details:
Scalable software for warehouses and high-volume e-commerce merchants.
See ShipWorks Coupons
Activity Dashboard

Customer Service Management

eCommerce Management

Customization

Forecasting

Inventory Management

Inventory Optimization

Multi-Channel Management

Order Management

Price Optimization

Product Data Management

Purchase Order Management

Real Time Data

Reporting/Analytics

Retail Inventory Management

Shipping Management

Shipment Tracking

Sourcing Management

Supplier Management

Warehouse Management

Web Hosting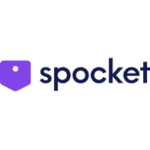 Choose the products to sell from worldly dropshipping suppliers.
ShipWorks – shipping management
ShipWorks is an online shipping software that allows you to create, manage, and ship orders from your website. You can also integrate with popular shopping cart systems such as Shopify or BigCommerce. As I've said, ShipWorks provides a free 30-day trial, so you can try it before you buy. It's easy to set up and use, and there are no contracts or long-term commitments.
How to use ShipWorks
Here is how to set up the ShipWorks app:
The first time you open the ShipWorks app, you will be asked to enter your ShipWorks download username, password, and email address. Follow these steps:
Open the ShipWorks app on your phone or tablet. The first time you open the app, you will see a login screen asking for your username, password, and email address.
Enter your information in each field and tap login to continue.
Once you have successfully logged in, you will receive a confirmation message, "You successfully signed into ShipWorks Direct!"
After downloading the app, simply follow these steps:
Select Settings from the menu on the left side of the screen, click Shipping Options, and enter your FedEx account number.
Choose a shipping carrier from the options provided (FedEx Ground or FedEx Home Delivery). Next, enter your zip code and click "Search."
Click on a tracking number to view its status in real-time on a map or in a list format (depending on whether you're using the desktop version of ShipWorks or the mobile app).
The ShipWorks app is the fastest way to get your orders to your customers. It allows you to:
See what's in your shopping cart, including detailed information about each item.
Add new items to your shopping cart by searching for them or manually entering their SKUs.
View order details and edit them if needed.
Print packing slips, shipping labels, and barcodes.
Scan packages as they arrive at the post office or other shipping location (available soon).
How much does ShipWorks cost?
ShipWorks pricing begins at $25.00 per feature. Unfortunately, they do not have a free version, but they offer a free trial. If you're interested in trying out this software before purchasing, you can use its free trial version for up to 30 days before deciding whether it's right for your business needs. The free trial will allow you to test out all the features included with the paid version.
Their Warehouse Essential plan costs $349 per month, and you will have access to 12,000shipments per month. The Warehouse Professional plan costs $599 per month, and you will have access to 25,000 shipments per month. Finally, the Warehouse Elite plan is $799 per month, and you will have access to 50,000 shipments per month.
ShipWorks Details Features
Here are some of the features that make ShipWorks great:
Inventory management tools for managing inventory in bulk
Managing inventory is one of the biggest challenges for many small businesses. With ShipWorks inventory management tools, you can easily track the number of items in stock at any given time and adjust inventory levels quickly when supply dwindles or new products arrive at your warehouse.
Their inventory management tools also make it easy to transfer data from your POS system into ShipWorks so that orders from multiple locations can be processed simultaneously without manually entering each order individually in ShipWorks (which would take hours).
Multiple shipping options
With ShipWorks, you can offer different shipping options for each product. This makes it easier for customers to choose the best option for them and reduces returns from customers who were surprised by the shipping cost.
You can also add coupons or promo codes for free shipping, so customers feel like they're getting a discount on their purchases.
Customizable shipping labels
ShipWorks allows you to create custom shipping labels for your products, including whatever information you want on them (e.g., tracking numbers).
This saves time because instead of printing out individual labels with each order, you only need one label that contains all the information about the order.
Automatic inventory updates
ShipWorks automatically updates inventory levels when you sell something — no manual entry is required. You can also set up reorder points and receive notifications when inventory goes below those points, so you always have the right amount of product on hand to satisfy customer demand.
Easy invoicing and payment processing
ShipWorks makes it easy to invoice customers for their orders and accepts payments electronically through PayPal or Stripe (with more options coming soon).
ShipWorks allows you to import products into your store from various sources, including Amazon, eBay, and many more.
This makes it very easy for you to get started with dropshipping because all of your products are ready to be sold as soon as they are imported into ShipWorks. In addition, you can easily add product images and descriptions and other details like price and weight when importing new products in ShipWorks.
Alternatives to ShipWorks
ShipWorks is shipping software for online stores that allows you to print labels and track orders through your store. It's easy to use and has features like automatic tracking and invoicing, but there are a few competitors in the e-commerce shipping software market. Here are some other e-commerce platforms or ShipWorks alternatives that you may want to consider:
Stamps.com is one of the most popular e-commerce shipping platforms today. It offers many of the same features as ShipWorks, including automated tracking and invoicing USPS First Class Flat Rate Shipping and USPS Priority Mail® Flat Rate, plus up to $100 insurance coverage per package.
Stamps.com also allows you to create customized labels for all your shipments in one place and track them from start to finish with an easy-to-use dashboard.
However, Stamps.com doesn't offer FedEx or UPS integration as ShipWorks does, so if you ship with either carrier frequently, you may want to look into other options first.
Shopify is one of the most popular e-commerce platforms out there. It's easy to use and has affordable shipping rates. In addition, Shopify has over 500 apps available, so they can be customized to fit any business model or need.
The software also integrates with many third-party services, such as Amazon and eBay, to manage your store easier than ever before. This shipping app allows you to create a professional online store with ease.
Shopify has over 500,000 entrepreneurs using its platform around the world. It's easy to get started, and there are no upfront costs. Only pay for what you use as you grow your business.
ShipStation (formerly known as Spool) has been around longer than ShipWorks and is one of the most popular shipping management solutions in the eCommerce industry. It has all the features that ShipWorks offers and comes with additional features such as inventory management, order management, marketing automation, etc.
The core difference between ShipStation and ShipWorks is that while ShipWorks focuses primarily on shipping, ShipStation also offers inventory management tools. This means additional features like order tracking, order management, shipment tracking, and more are available in this software solution and its core functionality of managing shipments.
ShippingEasy is shipping software that helps you manage shipping costs and print labels. It has many of the same features as ShipWorks, including USPS Shipping, UPS Shipping, FedEx Shipping, Amazon FBA Shipping, and more. Plus, it's less expensive than ShipWorks. Their shipping rates are favorable.
Label Rocket is another popular software for shipping management and label printing. Label Rocket allows you to print USPS labels from your computer or mobile device rather than using an external label printer as ShipWorks does. That makes it much easier to integrate into your existing business processes without buying any additional hardware or software products (like ShipWorks).
ShipWorks Review Conclusions
ShipWorks is the most advanced shipping software in the market. It helps you manage your orders and shipments, get real-time shipping rates, print labels, track packages, and more.
ShipWorks is an online tool that you can use to create and send shipping labels in bulk. With this tool, you can easily and quickly print shipping labels for your items. Moreover, it also allows you to track your packages in real-time without any hassle or extra cost.
This shipping software has a user-friendly interface that makes it easy to use, even for beginners. Based on our ShipWorks review, the best thing about this service is that it connects with all major carriers and shipping carriers. This means that you can choose one or more carriers and still receive all tracking information in one place (in real-time).
If you're looking for an easy-to-use solution that can help you manage your orders more efficiently, we recommend ShipWorks.
ShipWorks Related Insights