Slack Reviews
& Product Details
What is the Slack app?
Slack is a business communication app that helps teams to communicate in a better way. It provides a unified environment where channels provide a way to segregate conversations. In addition, Slack is configurable and gives organizations the ability to customize communications accordingly.  The slack app is available on many platforms, including Android, iOS, Windows, and even Linux.
Slack plans are also well-defined, giving the user the ability to pause notifications and simplify teamwork. For instance, you can create channels for communications and do video or voice calls when needed. Slack's unique approach also means better engagement and the ability to scale when the team expands.
According to Slack, teams using Slack see 31% more productivity, with teams working 23% faster. The use of Slack also minimizes the use of emails by 45%. With communication so clear, it also means fewer meetings — 21% to be exact, based on numbers shared by Slack on their official site. Lastly, Slack offers a 338% return on investment with $2.1 million in productivity savings for technical teams.
Slack is business-ready, as it offers a 99.99% guaranteed uptime SLA. The globally distributed architecture offered by Slack also means more teams can use Slack and incorporate it within their work ecosystem. Security is also at the core of Slack as it uses enterprise-grade security protocols to protect organization and user data.
Moreover, organizations are becoming more complex with every passing day. That's why businesses need to use solutions that ease their pain. Slack is a business communication app that improves communication by utilizing a clever approach. In our Slack review, we will go through Slack's features and why it is the choice for many companies out there. With a free tier, anyone can try out Slack and learn how Slack collaboration works. It is also an excellent fit for enterprises with enterprise-grade security and 99.99% guaranteed uptime SLA.
Found in these Categories
Best For
Bring your team together.
StartUps

Freelancers

Small Business

Medium Business

Large Enterprise

Non-profit Organization

Personal
Cloud, SaaS, Web-Based

Mobile - Android

Mobile - iPhone

Mobile - iPad

Desktop - Mac

Desktop - Windows

Desktop - Linux

Desktop - Chromebook

On-Premise - Windows

On-Premise - Linux
Company Name

Slack

Located In

United States

Website

slack.com
Starting from:
$7.25 /user/month
Pricing Model: Subscription
Pricing Details:
Slack aims to provide value to teams, as you may have discovered so far in this Slack review. To give teams the best possible way to collaborate, they offer four plans: Free, Pro, Business+, and Enterprise Grid. All the plans come with data protection and privacy. In addition, slack has certifications for ISO 27001 and ISO 27018. 27001 stands for information security management system, and 27018 stands for personal data protection in the cloud. If you are an educational institute, you can take advantage of the Slack education discount, which gives up to an 85% discount on Business+ and Pro paid subscriptions.
Discussions/Forum

File Sharing

Messaging

VoIP & Video Conferencing
Screen sharing for inside sales and telesales.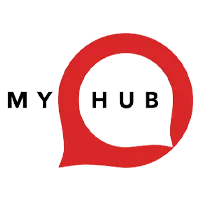 Simple, fully customizable, and easy to manage intranet.
Team workspace where knowledge & collaboration meet.
Slack Team Collaboration
Teams are evolving. With agile methodologies a core part of current teams, there is no doubt that teams need a more efficient way to communicate. Slack makes it possible to communicate by introducing new ways to chat, organize and share. In addition, slack minimizes and eliminates the use of emails by providing a faster channel of communication.
Slack falls under the business communication app. It is aimed at teams and organizations that want to refine their communication channel. The slack app can be accessed via different devices and platforms, including major web browsers, Windows app, iOs app, and Mac apps.
Slack makes all of these possible with an innovative communication feature – Channels. You can create channels for almost every aspect of your company. For example, you can create channels for your offices, your teams, your department, and so on. This helps you to organize the different aspects of communication. Teams can also improve their project management by using the available tools and reading the "Slack Team Collaboration" blog on how to do it.
Why is Slack so popular?
Slack is very popular among companies. Yet, I was hoping you could discover that in this Slack review. Initially, Butterfield created the app to improve productivity with his team. It showed promise, and soon, they released the app officially under the name of "Slack." It has racked up millions of dollars from the time it was founded in 2009.
However, that doesn't answer why Slack is so popular. Slack's popularity comes from what it has to offer. It lets teams organize communication like no other apps out in the market. With remote distance work becoming the norm, Slack provides teams with the means to communicate effectively. Teams can use it to share documents and images with ease. Slack also acts as a status symbol where companies using it are always seen as a sign of respect. Slack's wide use cases also make it a great pick. For example, Designers, Developers, Execs, and Business folks.
There are other reasons why Slack is so popular. They are as below:
It makes teams more productive
Slack makes people happy as it crates hooks for better productivity
It offers complete customizability
Is Slack good for collaboration?
Yes, Slack is good for collaboration as it provides an easy yet effective way for teams to communicate. Organizations can use Slack for internal as well as external communications. Its customizability also means that channels provide creative freedom for channel members to share their ideas privately or publicly.
How to use Slack?
Getting started with Slack is easy. However, considering you are a team that wants to use Slack, you need to follow the below-mentioned steps.
Get the app: Apart from accessing Slack online, you can also download it. We recommend downloading the app as it will give you better control over it and you get the best possible experience.
Team Creation: If you are a team, then you need to create your team via the team creation page. You need to follow a few steps and confirm your email to proceed with the next step.
Choose username, password, and team: Now, you need to create a username and password. Once done, enter the team name, and you are ready to go!
Invite: Now invite your team through the invitations page. You can invite them by entering their email.
How to create Channels and Workspaces
With team members now part of Slack, it is now time to organize conversations. You can do it in two ways. First, you can create a Workspace that provides a completely private instance of Slack software. You may want to create it for different departments in your organization. The workspace name is shown in the top left corner. Second, channels provide more granular control over communication.
You can think of them as threads for your communication. To create a channel, you need to have admin control. Now you can click on "Add a channel." on the left menu. Once done, name it and set any access controls if you need to. Channels are being used to have separate communication for teams, work departments, new projects, separate ideas, and more!
Private and public channels: You can do proper Slack project management by using private and public channels. When creating a channel, you can toggle the "Make Private" option. If left unchecked, the channel automatically becomes public.
Joining a channel: Team members can join a channel by joining the workspace. If a channel is set to private, then they need to be invited by the administrator.
There is a lot more when it comes to Slack. For example, slack team chat can be created using channels. For more information regarding how to use Slack, we recommend checking their official documentation.
Slack Detailed Features
What does Slack offer when it comes to business communication? Well, a lot! Slack is a feature-rich solution. Also, Slack evolves, where they release Slack new features regularly. At the core, you will get access to the following features of Slack.
Channels
Channels are at the core of Slack functionality. With Channels, you can create a small pocket of communication between team members. You can also use it as a central space for sharing files and tools. Channels are also very effective at sharing ideas and decision-making quickly with inputs from multiple people. For example, channels let you do the following:
Organize your work
Create alignment on what needs to be done
Be more productive
Channels are also flexible spaces. This means that you can create public and private channels.
Slack Connect
Organizations can easily connect with their vendors, partners, and customers through Slack Connect. This way, you can easily invite 3rd-party users to your Slack channel and keep communications structured. Slack Connect also lets you drastically reduce response times and strengthen client relationships. You can also share files in real time.
Messaging
Slack also lets your team communicate better. Your team members are just one click away rather than doing a series of actions like email communication. In addition, the messaging is refined to make communication more effective. You can also schedule your messages to ensure that they are read at the right time by the other person. Slack's group team chat brings ideas to the project as remote team members can communicate with each other virtually. Moreover, you can add context to the communication by integrating different tools into Slack. This means better, rich conversations with contextual information, including files, images, and assets. For example, you can connect to Google Drive, Asana, Salesforce, Zendesk, etc.
The communication can also be taken privately if needed, giving you full control of your messages. In addition, the messages, once sent, can be referred to later on for better communication.
Voice And Video Calls
Want to call someone via voice or video? Well, Slack got you covered. Slack offers high-quality video and voice call quality and supports conferences as well. You can share screens during calls to help you share your ideas in a better way. Use can make Video and voice calls better with apps integrations, including BlueJeans, Cisco Webex Meetings, Microsoft Team Calls, and Zoom. This means that you are not bound to Slack's own video call technology.
Accessibility
Accessibility is also an integral part of Slack. To ensure ease of usage, Slack offers an extensive set of keyboard accessibility options. This means you can use keyboard shortcuts to move around Slack. Moreover, you can also command Slack for faster navigation. To improve readability, you also get access to GIFs and emoji animation. This helps teams to identify channels and important conversations quickly. Moreover, you are not limited to Slack's own set of emojis, as you can add your own set of emojis. Apart from that, Slack also offers other accessibility options, including dark mode, message display settings, zoom level, and much more!
Apps and Integrations
Slack's customization comes from its support for a wide range of apps and integrations. You can connect your tools to make communication better and remote teams part of your Slack workspace. Right now, they support more than 2400+ apps and integrations. All the apps work seamlessly with Slack through a unified architecture. Also, you can add these apps without the need to pay anything else. For example, you can use productivity apps such as Google Drive, Trello, ZenDesk, and more. Slack offers tools for every type, and you can discover those apps.
Workflow Builder
Slack's Workflow builder lets you automate your day-to-day tasks both within Slack and outside it. Also, you do not need any coding skills to use it. For example, you can use Slack to submit Salesforce cases in Slack Connect or collect time-off requests with excel. There are many other ways you can automate workflow using Slack's Workflow builder. Workflow builder enables you to automate boring, repetitive tasks.
Search
Search offers easy access to assets shared through Slack. It amplifies other Slack features and provides the necessary products to the team. Conversations can go long and very fast. The search features let you quickly go through old messages and then reply accordingly. The seamless search option improves productivity and collaboration. You can also improve search functionality with the help of Slack integrations and apps. You get access to automatic knowledge management, which lets you find everything, and narrow search, and users can access the information anywhere.
File Sharing
File Sharing is also an integral part of Slack. You can quickly share files with your teammates. Then, attach the files adding value to the conversations. You are also free to attach documents from online file management platforms, including Google Drive, SharePoint, and OneDrive.
Security
Slack comes with enterprise-grade data protection. Every organization wants its data to be as secure as possible. To help organizations feel secure, Slack uses extensive security features, including device and identity management, data protection, and information governance. To meet the security standards, Slack has multiple compliance certifications and attestations: ISO/IEC 27001, ISO/IEC 27017, ISO/IEC 27018, ISO/IEC 27701, SOC 2, and SOC3, APEC for Processors Certifications, APEC for Controllers Certifications, and CSA. 
Slack is also HIPAA and FINRA compatible, which means you can configure Slack to meet the said standards. Lastly, they also meet the following standards:
FedRAMP
TISAX
GDPR
Data residency
Enterprise key management
Enterprises have complete control over their Slack data. They can secure their Slack using their own encryption keys via enterprise key management.
Slack for enterprise
Enterprises will feel at home with Slack as it is built for them. This means it is not only secure but flexible and scalable too. Enterprises can also enjoy higher engagement with better data security and management. To meet enterprise demands, Slack offers a 99.99% uptime SLA. Slack features list doesn't end here. In addition, slack offers many hidden features. You can find out about most of them when exploring Slack.
Slack aims to provide value to teams, as you may have discovered so far in this Slack review. To give teams the best possible way to collaborate, they offer four plans: Free, Pro, Business+, and Enterprise Grid. All the plans come with data protection and privacy. In addition, slack has certifications for ISO 27001 and ISO 27018. 27001 stands for information security management system, and 27018 stands for personal data protection in the cloud.
If you are an educational institute, you can take advantage of the Slack education discount, which gives up to an 85% discount on Business+ and Pro paid subscriptions.
Slack Detailed Integrations
Slack's integrations make it more valuable. Right out of the box, you get access to tons of Slack integrations, which lets you work better. You get the ability to integrate industry-leading software and the option to integrate custom apps with Slack using their API integrations. Moreover, users can integrate apps with Slack using a unified and secure manner. You can also do it at no additional cost. The apps work well with channels and work seamlessly around them — giving you a sense of proper integration.
Slack offers 2400 plus apps for integrations. You can access them directly from their Slack App Directory. To integrate the said app, you can go to the Slack App Directory and activate it as per your needs.
But, what are the best Slack integrations? Let's list a few of them below.
Gmail
Box
Outlook Calendar
GitHub Enterprise Server
Trello
Google Drive
Novo
Salesforce
Zoom
Shopify
Leadfeeder
Notion
Todoist
Evernote
You can explore more about their top Slack integrations directly from their Slack app directory, which covers apps using categories including communication, analytics, design, developer tools, marketing, finance, productivity, sales, and more!
What are the best Slack integrations?
With 2400+ apps for Slack integrations to choose from, it is easy to lose yourself while finding the right Slack integrations. As an enterprise, you may want to check enterprise-ready apps, which are categorized under Enterprise. There are workflow apps such as Datadog or PagerDuty that lets you improve your workflow. And then comes productivity apps like Zapier, Google Drive, Trello, Google Calendar, and so on! In short, the best Slack integrations depends on your requirement. The best way to find what suits your needs is to explore the Slack app directory.
Alternatives to Slack
Slack is a powerful business messaging app. However, it is not for everyone. If you are looking for alternatives to Slack, you will be glad to learn that there are some formidable free and paid alternatives to Slack.
Microsoft Teams
Trello
Monday.com
Slack Review Conclusions
Slack puts forward a clever solution to business communication. It is enterprise-ready with a high focus on security, flexibility, accessibility, and management. On top of that, Slack offers guaranteed 99.99% uptime for enterprises to focus on the essential things. Slack's feature list is also one of the best.
The ability to organize channels to search communication and assets quickly makes it an excellent pick for any business out there. In addition, slack's open architecture and ability to add apps(2400 apps+ support) bring more customizability. Overall, you cannot go wrong with Slack as it offers a free tier to check things out. Our Slack review can easily recommend it to companies who want to streamline their communication and use Slack collaboration to their advantage.