Best Team Collaboration Software
The way teams are working nowadays has changed. Therefore, improving their workflow and collaboration is much easier when you offer the best team collaboration software at their disposal. Probably you're asking what this collaboration tool is. Nothing else but a software product that offers your team the ideal digital place to work together on projects and have a better workflow than before.
Compare Team Collaboration Software
See Results
Open Filters & Sort
Lucidchart
Product not verified by the Software Seller.
Lucidcharts is an enterprise-ready intelligent diagramming application. It is a cloud-based solution that comes with an excellent editor. It offers access to templates and elements that let individua...
Learn more about Lucidchart
Slack
Product not verified by the Software Seller.
Slack is a business communication app that helps teams to communicate in a better way. It provides a unified environment where channels provide a way to segregate conversations. In addition, Slack is...
Learn more about Slack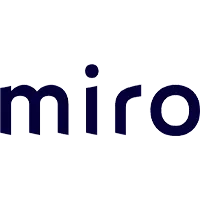 Miro
Product not verified by the Software Seller.
Miro is the online collaborative whiteboard platform that enables distributed teams to work effectively together, from brainstorming with digital sticky notes to planning and managing agile workflows...
Learn more about Miro
CrankWheel
Officially verified by the Software Seller.
CrankWheel is a screen-sharing solution built for sales teams. It is unique because there's no setup or registration required for the viewer. All you have to do is send a link via email or SMS ...
Learn more about CrankWheel
Moqups
Product not verified by the Software Seller.
Moqups is a cloud-primarily based visual collaboration software program designed to assist corporations in creating and validating useful prototypes for designing websites or mobile programs. Teams c...
Learn more about Moqups
MightyCall
Officially verified by the Software Seller.
MightyCall is a sophisticated VoIP system engineered to combine all client queries from phone calls, emails, and social media, into one queue to contour the chase of issues. Unfortunately, its target...
Learn more about MightyCall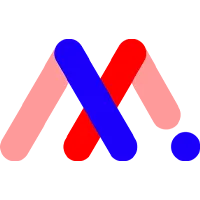 MarkUp
Product not verified by the Software Seller.
MarkUp.io is a web-based annotation and collaboration platform. It lets users quickly and easily add comments to live websites, images, documents, and videos. MarkUp.io's simple, intuitive inte...
Learn more about MarkUp
PeerBie
Product not verified by the Software Seller.
PeerBie is like project tracking software that enables you to track all your projects. This web-based application can access from any device with an internet connection. The software has many feature...
Learn more about PeerBie
Coda
Product not verified by the Software Seller.
Coda is a comprehensive document management system that enables businesses to create, edit, and view text documents and spreadsheets. It streamlines processes related to product launches, project man...
Learn more about Coda
Jostle
Product not verified by the Software Seller.
Jostle is a software platform designed to help employees connect, communicate, and celebrate success in their workplace. With a focus on employee engagement, Jostle provides a single go-to place for ...
Learn more about Jostle
Running a business with over ten employees might be difficult when thinking of team collaboration and remote working. But because the software industry is expanding day by day, so are the solutions for better communication and cooperation inside your company.
Team collaboration software is such a solution allowing colleagues to work together in a more organized and effective way. Furthermore, this software makes team collaboration easier because it engages people in teamwork even over long distances with instant connectivity.
What is collaboration software?
Now more than ever, when most businesses have started to move their activity online to keep up with the changes in society. Thus, you have to make the most of the potential to grow offered by the digital environment. And this switch to digital offers a new perspective on communication.
For example, a team collaboration software is meant to connect colleagues from one or more departments much faster and more efficiently than traditionally.
There are a lot of collaboration tools on the market and, all of them work on the principle of maintaining good streamlined communication between a company staff.
But, at the same time, using team collaboration software allows you to get the bigger picture of your tasks. And gives you a broader perspective on the whole activity that you have to carry out. Because of this, you can also think about collaboration tools as project management tools.
Benefits of using a collaboration software
The immediate benefit of using such a tool is creating remote teams that work together despite the physical distance between the members. Also, team communication is innovated through automated work. This means that each person's tasks are well organized and centralized, increasing transparency with the platform's help.
Thus, every employee knows very well what to do. And what they will do due to the possibility of scheduling a task. Using a collaboration app that helps remote work benefits flexibility. And, also the opportunity to save a lot of time. How is that possible?
Having quick access to the projects you share with your team through team collaboration software enables remote teams to work together in real-time, facilitates communication. Therefore, by streamlined communication, remote work productivity is considerably improved.
Main features of a team collaboration software
As I was saying, you can find a lot of team collaboration tools on the market that have a ton of useful features for any business or agency. Some common features that should not be missing from any collaboration software are:
Internal Messaging
Audio and video conferencing
Task Management
Document Management
Calendar
Integration with other apps
Cloud-Based storage
Time tracking
Security measures
We consider these key features for a team collaboration tool that assures you efficient, quick, organized, and safe connection with your virtual team working towards common goals.
All in all, businesses should not forget the effectiveness of team collaboration software. We hope that our presentation helped you have a clearer image of this tool. Stay tuned for more honest information about the best team collaboration and communication software for remote teams that you will find on our site.
Similar Team Collaboration Software Categories