PC Matic Reviews
& Product Details
What is PC Matic?
PC Matic is an all-in-one antivirus, endpoint security, and application whitelisting software that protects devices against malware, viruses, identity theft, ransomware, and other cyber threats. The company offers products for both home and business use.
The products for Home users are Home Security, PC Magnum, and Identity Theft Protection. On the other hand, for Business Users, they offer PC Matic Pro & MSP.
Home Security protects you against modern security threats like ransomware, dark web monitoring, and automated software vulnerability patching. Next, PC Magnum removes private information to protect against unauthorized access. Following, Identity Theft Protection is a service that detects, monitors, and prevents the theft of personal and financial information such as credit cards, SSNs, and bank accounts. It provides victims of identity theft with alerts and assistance.
Businesses can benefit from PC Matic PRO's automated application whitelisting tools and multi-layered security features, which improve endpoint protection. The software updates the whitelist database and allows for offline use, and it can be used in conjunction with existing endpoint protection to provide additional defense. The platform can be centrally managed for efficient device protection, and the default-deny policies ensure maximum protection.
Finally, MSP is a remote management tool that enables managed service providers to monitor and secure their clients' devices easily.
All PC Matic products employ a whitelist-based approach that prevents the execution of any unknown applications or files, ensuring complete protection against new and emerging threats. Furthermore, the optimization tools aid in device performance by removing junk files, optimizing system settings, and increasing overall device speed. All products are simple to use, lightweight, and provide 24/7 support to ensure customers' devices are secure and protected.
Found in these Categories
Best For
Safeguard Your Devices from Modern Security Threats.
StartUps

Freelancers

Small Business

Medium Business

Large Enterprise

Non-profit Organization

Personal
Cloud, SaaS, Web-Based

Mobile - Android

Mobile - iPhone

Mobile - iPad

Desktop - Mac

Desktop - Windows

Desktop - Linux

Desktop - Chromebook

On-Premise - Windows

On-Premise - Linux
Company Name

PC Matic, Inc

Located In

United States

Website

pcmatic.com
Pricing Model: Subscription
Pricing Details:
PC Matic pricing comprises plans for Home & Business. Home Users' pricing starts at $50/year and includes protection for five devices. A Lifetime license is also available, costing $150 per license. For Business users, the price is available on request. Schedule a Demo and get a custom quote.
See PC Matic Coupons
Anomaly/Malware Detection

Application Security

Automatic Scans

Automatic Updates

Automated Remediation

Data Leak Prevention

Data Security

Device Management

Encryption

Endpoint Protection

Firewall

Identity Theft Protection

Intrusion Detection System

Malware Detection

Monitoring

Phishing Protection

Quarantine

Real-time Alerts

Real-Time Monitoring

Security Auditing

Threat Intelligence

Threat Response

Vulnerability Scanning

Webcam Protection

Whitelisting/Blacklisting
Additional Features
Application Whitelisting

Dark Web Monitoring

PC Optimization

Malicious Script Whitelist

File Extension Whitelist

Local Directory Whitelist

Device Authentication Whitelist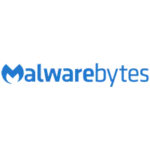 Cybersecurity for Everyone.
Antivirus, Antimalware, and Internet Security solutions.
Enterprise Cybersecurity built for resilience.
PC Matic Related Insights