Best Screen Recording Software
You might not have a second chance to relieve a meaningful moment with the same emotional intensity in life. But, when it comes to digital moments, you can capture them and resee them anytime you want. In short, this is what a screen recorder does.
With recording software, you can capture any moment you want, whether it is on a mobile device on a PC. For example, video recording software can record school lessons, business meetings, explaining videos, and many others.
Compare Screen Recording Software
See Results
Open Filters & Sort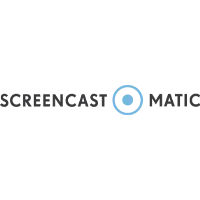 Screencast-O-Matic is a free screen recorder for Mac, Windows, and Linux. It features an intuitive and easy-to-use interface, with just one button to record your screen. You can also add annotations ...
Learn more about Screencast-O-Matic
Movavi Screen Recorder can do the job by recording a presentation or video game. This screen recording software lets you easily record your screen and share the results with friends. Movavi Screen Re...
Learn more about Movavi Screen Recorder
Loom
Product not verified by the Software Seller.
Loom is a video messaging tool usually used to record short videos explaining, giving feedback, or showing presentations on your computer with someone. Also, Loom allows you to use the camera only an...
Learn more about Loom
Bandicam
Product not verified by the Software Seller.
Bandicam screen recorder is a lightweight screen capture and recorder solution for Windows PCs. You can use the Bandicam recorder to capture anything on your screen at a high-quality resolution. The ...
Learn more about Bandicam
Camtasia
Product not verified by the Software Seller.
Camtasia is a screen recording software that allows users to capture and record their computer screens to create high-quality videos. The software offers a range of features that make it easy to crea...
Learn more about Camtasia
What is a screen recorder?
A screen recording tool is a software that allows users to capture everything happening on their devices' screens to play it back later. Video capture and recording software can be useful for various reasons, such as webinars, presentations, training videos, and other content you'd like to rewatch and think out on. 
For example, gaming pros use these apps to train and share their gaming accomplishments. This way, receivers can see the same information and content as the sharer. 
How does screen recording work?
Computer and mobile users employ a video recorder to capture and share their screens. These recorder tools can offer dozens of functionalities. Some of them might work for you, while others might not meet your requirements. Thus, before starting your video capturing session, double-check that it can capture what you need and how you want it to.  
A tool like this can do many things for you, from capturing and sharing screens, voice recording, and webcam feasibility to editing videos, annotating the screen, and offering various video templates. 
What are the benefits of screen recording software?
Recording your screen has a variety of advantages. Many of them allow users to record for an unlimited time so they won't miss any of the video content they see. Moreover, most of the platforms have an in-built voice recorder. This way, you will get the full experience of the original presentation. 
Furthermore, words are often insufficient to clarify and provide clear recommendations and specific guidelines. Instead, use a screen record with audio to better communicate your thoughts.
Simultaneously, if you want to give your video a more human appearance, several programs allow you to capture your camera and have it appear in the video. As a result, you'll have an easier time strengthening and maintaining connections.
Another great thing about this kind of tool is that many of them are friendly to many devices. Hence, you can screen record on iPhone, PC, or Android devices.
What app is best for screen recording?
If you wonder which tool to use to capture video and share screen, you are right where you need to be! There are many tools to pick from on the market.
However, your choice depends on your needs, requirements, budget, and technical skills. Hence, some of the most common and useful features a video recording tool can provide are as follows:
No watermark videos
Adjustable video frame
Editing options
Video templates
Webcam capture
Adjoin and trim videos
Screen record with audio
Exporting tools
Ease of use
If you want to be sure you make the right choice for your recording needs, keep an eye on our honest reviews!
Similar Screen Recording Software Categories