Bandicam Reviews
& Product Details
What is Bandicam?
Bandicam screen recorder is a lightweight screen capture and recorder solution for Windows PCs. You can use the Bandicam recorder to capture anything on your screen at a high-quality resolution. The recorder files can be saved as MP4 or AVI files.
The screen recording software is beneficial for both professionals and streamers. Professionals, for example, can utilize it to create tutorial-based videos. They can benefit immensely from the real-time drawing feature to draw outlines right into the video when recording. You can also do a scheduled recording with specific times for better management.
Gamers, on the other hand, can capture their games along with the webcam. To ensure low CPU and GPU usage, Bandicam utilizes the Nvidia H.264 codec. The H.264 codec usage also means a small overall video size with better compression. The Bandicam interface is also well-done as it is easy to use and intuitive.
The app also comes with device screen recording, enabling you to record any connected devices, including smartphones, Xbox, PlayStation, webcam, etc.
In addition, the software also offers its video splitter and trimmer software known as Bandicut. With it, you can work on your videos using an easy-to-use interface. Once you create your videos using the Bandicam screen recorder, you can import them to Bandicut, where you can join multiple videos, split them into multiple videos or cut one segment.
Found in these Categories
Best For
Record and Capture everything you want on your PC screen.
StartUps

Freelancers

Small Business

Medium Business

Large Enterprise

Non-profit Organization

Personal
Cloud, SaaS, Web-Based

Mobile - Android

Mobile - iPhone

Mobile - iPad

Desktop - Mac

Desktop - Windows

Desktop - Linux

Desktop - Chromebook

On-Premise - Windows

On-Premise - Linux
Company Name

Bandicam Company

Located In

Korea

Website

bandicam.com
Starting from:
$36.95 /year
Pricing Model: Subscription
Pricing Details:
Regarding pricing, Bandicam offers one-time payment, and the license for 1-PC starts at $36.95. Moreover, it offers a free version that provides basic functionality. But any video that you create using the free version comes with a Bandicam watermark.
Audio Capture

Screen Capture

Screen Recording

Multi-Screen Recording

Video Editing
Additional Features
Game Recorder

Webcam Recorder

Video Cutter

Video Splitter

Mouse Effects

Mix your Voice

Video Joiner

Audio Only Recording

Real-Time Drawing

Add Webcam Overlay

Scheduled Recording
Screen Recorder for Perfect Captures.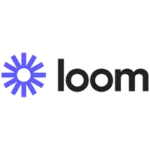 Record quick videos to update the team & cut down meetings by 29%
Bandicam is one of the market's oldest and most popular screen recording solutions. It offers professionals and content creators the ability to create tutorials, presentations, and gameplays. You also get high-resolution support with excellent higher frames per second. With key features such as game recording, device recording, real-time drawing, scheduled recording, mouse effects, and webcam overlay, you cannot go wrong with Bandicam. Bandicam also offers Bandicut, which lets you trim or join the videos seamlessly within the same ecosystem. Let's explore more in our Bandicam review.
Bandicam Screen Recorder
Bandicam is a screen recorder solution designed for PCs. It is an on-premise solution, meaning you do not require an internet or cloud connection to make it work. Bandicam is aimed at professionals looking for recording software to record screencasts, online content, or capture screenshots. It offers excellent features such as audio/video recording, real-time drawing, or webcam overlays. So, if you are a streamer or a content creator, you can take full advantage of Bandicam features. Moreover, the app is lightweight and works with game capture as well.
Bandicam also comes with Bandicut software, which lets you work with your captured videos. In conclusion, you can quickly join or trim the videos and edit them to look more professional.
Our Bandicam review will look closely at what the Bandicam screen recorder offers. We will also briefly cover Bandicut as well.
How to use Bandicam?
Bandicam is easy to use. However, you may still want to know the exact steps required. Here, we will discuss how you can use Bandicam. So let's go through the steps below.
To get started, you first need to get hold of Bandicam. Bandicam is available for free. To get started, go to their official site and go to the Bandicam download from Bandicam free download button on their main page. It will redirect you to their Bandicam download free page, where you can get the details of the downloads. Before downloading, you must ensure that your machine meets the essential requirement.
You need a Windows machine running Vista, 7, 8, or 10. Also, you need the 64-bit version of Windows. The 32-bit and older versions of Windows(XP) are also supported, and you must download the old Bandicam version.
Activate license (if you have one):
You need to install Bandicam on your machine once done. If you have the PRO version, you can activate it by going to the About section on the left menu and clicking on the Register button. First, you must enter your license details, including your email address and serial number.
Before you start recording, you need to configure the sound. First, you must go to the Video option and choose Settings. From there, you will find the Record settings option. Go to it, and then select the "Record" section. From there, choose the location where you want to save the sound. You also need to select the primary sound device(for Windows sound) and the secondary sound device(for microphone).
Just like sound, you also need to configure your video settings. To do so, go to the Video option on the left menu and click Settings. Next, you need to choose the video format option and the video resolution. Bandicam supports screen video recording up to 4K resolution. You can also set frames-per-second(FPS), codec, and quality.
Now you are ready to start your recording. You can record a part of your screen or enable cursor movement capture through settings. For recording a game, you need to set up game recording settings and then start recording using recording hotkeys.
Using Bandicut is different, and we recommend checking out their official tutorial to know more about how to use it.
How to get rid of Bandicam watermark free?
Using the Bandicam free version, you will notice the Bandicam watermark. Even though it is annoying, this is the way Bandicam ensures that it reaches more people while you use its free version. Unfortunately, the free version is also limited to 10 minutes per recording which may not be enough for professionals or content creators.
However, can you remove the Bandicam watermark? Yes, you can remove the Bandicam watermark from your videos in multiple ways.
The first and most obvious way to remove the watermark is to buy the license. It will remove any limitations with the free version and remove the watermark from all your videos. However, if, even after the license purchase, you are still not able to remove the Bandicam watermark; then you need to do the following troubleshooting:
Make sure that you have not changed the filename of the video. If you did, then revert to the default name, and it should remove the watermark.
Sometimes, the logo's appearance is turned ON from recorder settings. Turning it off should make your videos watermark-free.
Sometimes, the Bandicam program is not installed correctly. To fix the problem, you should try to reinstall the program.
There are also other methods that you can deploy to remove the Bandicam watermark. However, we recommend you not use any illegal way to remove the watermark as it is against Bandicam policies.
Details of Bandicam Features
Bandicam offers a good set of features for its users. Let's go through its key features below:
Ease of Use
Bandicam offers an excellent user interface. For example, you can easily change from one mode to another from the settings. Also, you need minimal steps to configure Bandicam before you can start using it.
Different Screen recording modes
Bandicam comes with multiple recording modes. These recording modes let you record different content on your screen and other sources via HDMI. Currently, it offers the following screening modes: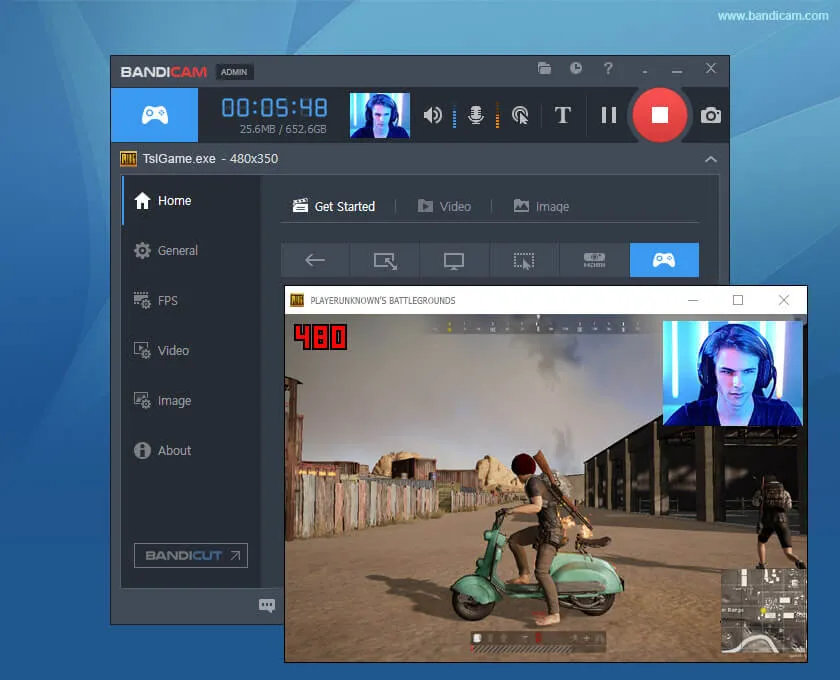 Screen recording mode: With the screen recording mode, you can record your computer screen. It offers an easy way to record part or the whole screen, either as a video or screenshots. So, you can use screen recording mode if you are a professional looking to create videos or capture screenshots for work. The screen recording mode also comes with the option to include webcam recording along with narration.
Game recording mode: The game recording mode is specially made for content creators and gamers. With this mode, you can capture different games using different rendering technologies such as Vulkan, OpenGL, or DirectX, both in 2D or 3D. You can also customize the mode to show FPS.
HDMI recording mode: The last mode Bandicam supports is the HDMI mode. Here, you can connect your external devices, such as a webcam, smartphone, capture cards, IPTV, and even consoles such as PlayStation and Xbox.
Webcam Overlay
The screen recorder also comes with a Webcam overlay, letting you capture the face cam. You can grab the face cam in real-time using the Chroma key. The overlay is very helpful when it comes to capturing your face cam. So, if you stream online or create tutorial videos, you can use the face cam to your advantage. Generally, content creators and professionals must use third-party solutions to capture the webcam and then integrate it within the screen capture. However, this screen recorder can directly incorporate the face cam with this feature.
Hardware Acceleration
The software supports hardware acceleration out of the box. Furthermore, it supports the H.264 encoder, which improves recording performance and provides benefits, including better quality, speed, and a high compression ratio. Bandicam is compatible with all the primary graphics card providers, including Nvidia NVEHC H.264, Intel Quick Sync Vidoe H.264, and AMD VCE H.264.
Real-time Drawing
Making a video requires several steps, including editing after recording it. With Bandicam, you can decrease the number of steps needed to finalize your video as it comes with a real-time drawing function. So, when making the recording, you can use highlights, boxes, arrows, or numbers during the period. It is very useful if you create tutorial videos for Youtube or your students.
Scheduled Recording
As a content creator, you may want to record some of your work at a scheduled time. Bandicam offers you the ability to do so. You can set the schedule to work with a daily or weekly schedule. For example, you may want to screen capture your desktop at a certain time to show the recording to your client. Your captured video determines the payment of your project, or you will miss the payment. In that case, you can easily schedule a recording.
Video Recovery Program
The app also comes with a free video recovery program. Using the tool, you can easily repair your broken MP4 or AVI files that became corrupt due to abrupt stoppage regarding recording. Drag and drop the files, and you are good to go.
Bandicut Features
Bandicut also comes with tons of features. Let's list them below:
Easy video cutter
Easy video joiner
AVI joiner
MP4 cutter
Supports H.264 hardware acceleration
Supports lossless video-cutting
Bandicam Review Conclusions
Bandicam is an excellent screen recorder that is easy to use, offers an intuitive interface, and can do device recording. The freemium model also provides access to all its features but limits you to ten-minute captures while watermarking your videos. The paid version offers all the features with no limitations. At the end of the Bandicam review, we can easily rate the app as one of the best screen recorder solutions. It is fast, intuitive, and cheap. So, if you are a professional or a content creator, you cannot go wrong with the Bandicam screen recorder.
Bandicut also lets you work with your capture video, where you can easily trim or join your videos. With Bandicam and Bandicut, you can work within the same ecosystem and enjoy seamless video recording and creation.
Is Bandicam safe?
The screen recorder has been in the market for many years now. It is a popular screen recorder that professionals trust. In conclusion, it means that Bandicam is safe! However, it is advisable always to download Bandicam from a trusted source and never download an unofficial or cracked version.
Bandicam Related Insights