ActivTrak Alternatives
Various ActivTrak alternatives that are available in the market are listed down below:
SimplyHired HRIS
Homebase
Connecteam
ADP Workforce Now
Zoho BackToWork
Replicon Time Attend
Kronos
Planday
Employment Hero
ActivTrak vs. ADP Workforce Now
One notable software from the list of ActivTrak alternatives is ADP Workforce Now.
It is a cutting-edge workforce management platform that helps medium-sized organizations manage payroll, taxes, human resources departments, employee time, and benefits. There are several categories in ADP Workforce Now, including:
Payroll Services for Businesses and Tax Compliance
First, streamline your payroll services with features like time tracking and new-employee reporting, as well as access to our dedicated staff of professionals who can offer continuous support. Then, simplify difficult tax compliance activities, so you can effortlessly file your taxes, calculate payroll deductions accurately, and generate valuable web reports.
Software & Solutions for Human Resources (HR)
 ADP Workforce Now improves your hiring process by helping you to create a customized recruitment website with specific job postings, social media integration, and an effective candidate screening system. Maximize employee engagement by offering various innovative services, such as goal management, compensation planning, and performance reviews. So integrate the entire HR process on a secure and centralized online platform, reducing time-consuming and unnecessary paperwork.
Management of Time and Labor
ADP Workforce Now gives you access to a single platform to track your employees' time, attendance, and productivity. With a smartphone integration option, your staff can log their time and see how close they are to working extra. Moreover, establishing information, such as allowed time off, seamlessly interfaces with Microsoft Outlook Calendars.
Management of Benefits
ADP Workforce Now makes administering benefit plans easier by providing detailed reports on coverage levels, dependents, beneficiaries, and deductions. In addition, our team of professionals provides Affordable Care Act (ACA) compliance information and advice.
Communicate, manage, and train your non-desk employees.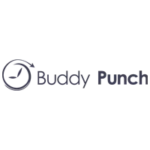 Stay on top of attendance tracking, time off, and overtime.