ActivTrak Reviews
& Product Details
What is ActivTrak?
ActivTrak is an easy-to-use, low-cost employee monitoring solution ideal for small to midsize businesses (SMBs), especially in today's remote work environment. Moreover, this tool is a time and productivity tracking system that simplifies many of the intricacies of employee monitoring. It reframes them to keep workers, organizations, and projects on track.
One can read on the ActivTrak website, "Without relying on human input, ActivTrak's invisible Agent. Usernames, application title bars, website URLs, activity duration, screenshots, idle time, and USB activity are all included in this unbiased dataset." In other words, it's a program that keeps track of your employees.
It is entirely free to join ActivTrak. Even with the free plan, you may get a lot of information on how your staff work. However, if you want more sophisticated capabilities like unlimited data storage, exporting all reports and images, and a localized data center, you need to upgrade to the Advanced plan, starting at $9 per user per month. ActivTrak began as a LAN-based solution, but it has grown significantly and is now utilized by thousands of clients. The team's headquarters is in Dallas, TX, USA.
Found in these Categories
Best For
Workforce analytics for modern workplaces. Monitor remote work.
StartUps

Freelancers

Small Business

Medium Business

Large Enterprise

Non-profit Organization

Personal
Cloud, SaaS, Web-Based

Mobile - Android

Mobile - iPhone

Mobile - iPad

Desktop - Mac

Desktop - Windows

Desktop - Linux

Desktop - Chromebook

On-Premise - Windows

On-Premise - Linux
Company Name

Birch Grove Software

Located In

United States

Website

activtrak.com
Starting from:
$9 /user/month
Pricing Model: Subscription
Pricing Details:
ActivTrak offers four complete staff monitoring plans: a free one, two mid-level, and one enterprise. In addition, you may be able to pay monthly or annually, depending on the plan you select. Try 14 days for free all premium features, and then choose the ActivTrak pricing plan that suits you best.
Data Management

Employee Scheduling

Forecasting

Performance Management

Reporting

Time Tracking
Additional Features
Ad hoc Reporting

Alerts/Notifications

Browsing History

Customizable Dashboard

Database Creation

Dashboard

Data Import/Export

Employee Activity Monitoring

Meeting Management

Employee Email Monitoring

Task Management

Remote Access/Control

Performance Metrics

Progress Tracking

Publishing/Sharing

Scheduled/Automated Reports

Search/Filter

Trend Analysis

Productivity Analysis

Benchmarking

Time Tracking

Idle Time Monitoring

Screen Activity Recording

Predictive Analytics

Trend/Problem Indicators

Visual Analytics

Project Management

Scorecards
Communicate, manage, and train your non-desk employees.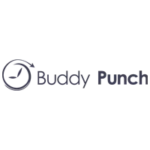 Stay on top of attendance tracking, time off, and overtime.
"Torture the data, and it will confess to anything," stated Ronald Coase, a British-born American economist who won the Nobel Prize in Economics in 1991. Data can be a valuable source of information. It's no surprise that individuals enjoy gathering and analyzing data. Managers want to record every aspect of their work as data in today's society. On the other hand, it all adds to the noise of information. That is why it is critical to filter out only what is truly important. And if not with special software, what is the best way to achieve it?
Various tools for employee monitoring are available on the SaaS market. They are used not just to monitor work but also to collect data. Time management software, project management software, and collaboration software are just a handful of the official names they use.
And choosing the only software when there are hundreds, if not thousands, to choose from isn't easy. In addition, going into each tool's vast feature lists and tutorials to see how they work is time-consuming and may raise more questions than answers. So, this time, we'll look at ActivTrak to assist you in better comprehending one of the various tools available.
ActivTrak: Employee Monitoring Software
This Software-as-a-Service (SaaS) solution is delivered via the Google Cloud Platform, allowing it to take advantage of many of Google's native capabilities in areas like big data analytics, AI, and security. Thanks to analytics-driven insights, managers can make immediate modifications based on real-time employee data.
Even if drilling in and deciding whether tasks are productive or non-productive can be arduous, especially for larger firms, ActivTrak's dashboard is one of the easiest to use. In addition, managers will like ActivTrak's time-tracking tool, which complements its deep tracking capability. ActivTrak, Teramind, and Veriato Cerebral receive an Editors' Choice nomination for their comprehensive time tracking and analytics.
The user interface of ActivTrak is clean and responsive. It provides simple agent installation and extensive and accurate productivity-focused reporting and alerting comparable to a business intelligence (BI) tool. In addition, it comprises a robust core of monitoring tools and features designed to regulate data access and protect user privacy.
ActivTrak's approach to employee monitoring is less heavy-handed towards employees due to these qualities. While it is as intelligent and complete as most other solutions, increasing productivity is something that employees can easily support. It's the best of our products, emphasizing staff productivity and team behavior analytics.
How does ActivTrak work?
You must sign up to fully understand how ActivTrak works. It's easy as pie; you have to enter your email address and establish a password, and you're done! Your account is now active. You can invite your team once you sign up or do it later. Doing it once you've gotten a handle on the software is preferable. However, you must first download ActivTrak Agent (available for any desktop operating system) to utilize it fully. It's required for data collection.
How can you use ActivTrak for your business?
The ActivTrak Agent program runs in the background. It immediately begins collecting data on your behavior after being installed on your computer and displays it on the dashboard, which is organized into 11 sections:
Quick stats
Real-time
Productivity
Top Users
Recent screenshots
Leading applications
Top sites
Top categories
Pending categorization
Top groups
Top alarm risk scores
This gives you a broad summary of all the information. You can examine different users' data and periods (days, weeks, months, years). But I must say, all the figures and information I can view impress me. And it's all in one location. The software displays everything that occurs on the computer when used. You can visit the left sidebar with extra options to see more details. Ten icons are in total, but I'll review nine because they're the most crucial.
Activ Trak Features Detailed
ActivTrak combines activity tracking with productivity tools. In addition, new customers can use the company's new Premium package, which includes increased employee monitoring and workforce tracking tools. Finally, we have an inside look at the new device, and it's rather stunning. The features listed below combine ActivTrak's present offerings with the upcoming product release's features.
User Activity and Time Tracking
 You can use ActivTrak to track how many hours your workers work per week and what they do during those hours. ActivTrak focuses on measuring productive versus unproductive behavior rather than monitoring specific keystrokes and recording video.
Users can label websites, programs, and activities as productive or unproductive, and ActivTrak will track how much time they spend on each. Because ActivTrak additionally tracks mouse and keyboard movements (rather than just keystrokes), you can tell if your employees are busy or inactive throughout the day.
 ActivTrak stands apart because of its advanced workforce insights and analytics. With the new Premium package, businesses can use ActivTrak's new Insight tool to determine where employees shine and where they need to improve. These insights are also useful for increasing productivity, balancing employee workloads, lowering the risk of burnout, and identifying critical technologies.
The Insights tools are simple to use and easily break down employee data into information people can use. In addition, the dashboard provides further advice on using your corporate data to ensure you get the most out of the program.
Top-level personnel can use this page to see critical productivity metrics and improve business performance. It contains information like total time, productive time, and focused time. It also displays degrees of burnout danger, efficiency, and activity trends (e.g., most-used applications across the organization).
This option is for top-level staff but allows you to compare teams. For example, you can compare employee productivity and concentrated hours to healthy targets for your business one team excels at something; it is obvious. That team may teach the rest of the company how to do things differently. In addition, you can shift a team's schedule if they work too many hours.
Managers can use this area to compare team members. In addition, you'll be able to observe what tools they're using, which will help the coaching staff progress.
Efficiency in the workplace
This tab, intended for managers, summarizes staff behaviors such as team productivity and focus, efficiency, and uninterrupted work levels versus organizational levels. It aids in the balancing of teams and the identification of inefficiency sources.
This tab is also for managers, and it illustrates patterns in employee work hours, breaks, and burnout risk in an easy-to-understand graph. You can observe which staff are working long hours and may be on the verge of burnout at a glance, which is useful for allocating work as needed.
Examine the technology that your team employs to ensure a productive environment.
By preventing users from visiting particular websites, ActivTrak can assist in maintaining a secure workforce. In addition, you may control access by computer, user, or user group, which is ideal for multilevel teams that want separate access to websites or applications. It also allows you to limit how much time you spend on social media.
ActivTrak also provides security features such as audit trails, automated email and Slack answers, and USB device activity warnings to prevent copying sensitive data. In addition, you can create user risk scores with severity levels to comprehend actions that breach company policies.
Notifications and Reports
ActivTrak provides several detailed reports that may be used to track the productivity of individual employees and the entire company. Using this feature, you can see the top users, employee work hours and availability statuses (active, passive, offline), top websites and applications, trend reports, and other detailed real-time logs of user activities and events.
You can contact ActivTrak customer service in a variety of ways. For example, the company's tech support team replies to email requests for help, or you may use live chat or contact the company's toll-free hotline to get instant help. In addition, ActivTrak provides multilingual help and coverage 24 hours a day, seven days a week.
You can reach out to a dedicated team of professionals for additional assistance with onboarding, training, or classes. In addition, ActivTrak provides several online tools, including FAQs, how-to videos, case studies, blogs, white papers, templates, and webcasts.
ActivTrak Review Conclusions
ActivTrak is a basic staff monitoring program but a comprehensive data collection and gathering system. It's a valuable source of knowledge because of all of its characteristics.
Moreover, ActivTrak is software that both individuals and groups may use. This solution will match your demands regardless of the industry you work in if you need data to enhance your outcomes and ensure that the correct processes are in place in your organization.
But bear in mind that this isn't just about numbers. It's all about figuring out how work gets done, how you and your team behave, and how procedures work. The software helps you get a wider picture of what's happening in the company, track and measure staff performance, and understand what's happening in the market. Thus, ActivTrak is a tool anyone may use to improve productivity and make the most of every minute.
ActivTrak Related Insights