Infinity Pricing
Infinity work management platform has three pricing plans. Even if there's no Free trial, a 14-day money-back guarantee is available for all plans.
Infinity Plans
Infinity Basic
Monthly
Workspaces - 1
Maximum Number of Members - 3 Members
Storage - 5 GB
Automations - 25 per Board
Automations Runs - 1000 per workspace monthly
Full Customer Support
INFINITE STRUCTURE
Boards - Unlimited
Folders and Subfolders - Unlimited
Tabs - Unlimited
Items - Unlimited
VIEWS
Columns
Table
List
Calendar
Gantt
ATTRIBUTES
Date, Checkbox, Long Text, Links, Number, Members, Phone, Created By, Labels, Text, Checklist, Attachments, Reference, Progress, Email, Created At, Vote
CUSTOMIZATION
Filters
Groups
Sort
Sum
Multiple Select
COLLABORATION/PERMISSIONS
Basic Permissions
Comments
Board Sharing
Notifications
Print/Export to PDF
Save as Template
Activity Log - 1 Month
INTEGRATIONS
Zapier
Trello
CSV
API
Google Drive
iCalendar
AUTOMATIONS
Reminders
IFTTT
WEB & MOBILE APPS
Web
Android
iOS
Desktop App
Infinity Pro
Monthly
Includes Everything in Basic, plus:
Storage - 10 GB
Automations - 100 per Board
Automations Runs - 10000 per workspace monthly
VIEWS
Gantt
Chart
Form
ATTRIBUTES
Custom ID
Formula
Rating
Custom Number
CUSTOMIZATION
Color Picker
COLLABORATION/PERMISSIONS
Individual Permissions
Folder Permissions
Public Board Password
Public Board Featured Image
Disable Powered by Infinity Label
Activity Log - 6 Months
AUTOMATIONS
Recurring Items
Send Email
Form Submitted
Webhooks
Assign ID
Infinity Enterprise
Everything in Infinity Pro, plus:
Custom Members
Custom Workspaces
Self-Hosting
Custom Storage
OEM Licence
Dedicated Agent
Customizations
See All Features
See Less Features
How much does Infinity cost?
Basic
Custom Pricing
100 Members
500 GB
Pro
Custom Pricing
100 Members
1000 GB
See above the Infinity pricing tiers. The monthly cost is directly proportional to the number of users, and with every team member added, additional 5 GB of storage space will be added.
Is Infinity a free project management software?
Even though there is no Infinity free trial version, there is a 14-day money-back guarantee. In conclusion, it is not free project management software. However, you can test the Infinity app & its features for 14 days. If there's something you don't like, email the support team, and you'll be refunded right away.
Meanwhile, they're lifetime deal has ended. If you already subscribed to them while on the life team deal, rest assured. You won't have to switch to a monthly/yearly subscription once the deal is over.
Regardles of the plan you choose – Infinity Basic or Infinity Pro, you can always upgrade as your team grows.
Suppose you decide that you need more storage space, collaborators, or workspaces. In that case, you will be able to update to one of their higher Pricing Tiers easily.
Moreover, you won't have to pay the full price again when upgrading. Instead, you'll pay the difference between your current plan and the one you'd like to upgrade. It is a big plus for the Infinity App.
See everything the team's working on in one place.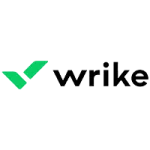 Transform the way your teams work.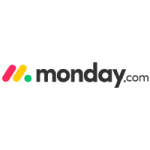 The Work OS that lets you shape workflows your way.
Infinity Related Insights