MailBird Alternatives
We understand that various Email Management Software services are available in the market, and it is best to look at all the options available. The top Mailbird alternatives are:
Microsoft Dynamics 365 Marketing
MailPro+
Microsoft Outlook
Mozilla Thunderbird
Inky
Drip
Postbox
MailBird vs. Outlook 
Outlook is described as a software program system for handling personal data or information via sending and receiving email messages which Microsoft provides as a part of the Microsoft Office Suite, and that is the email client, which additionally consists of features other than email messaging such as calendar management for event or task control, touch control, internet browsing, etc. In contrast, Microsoft Outlook focuses on powerful features. It's also available on Mac and mobile devices. It is already installed on your computer if you are a Microsoft Office user.
Provides more performance and configuration options than Mailbird and works well with other Microsoft applications. Third-party services work hard to make sure they integrate neatly with their offerings. It costs $ 139.99 and includes a $69/year subscription to Microsoft 365.
Thunderbird vs. MailBird 
Thunderbird is one of the oldest email clients still available, and that age has given it a terrific benefit in terms of features. It's one of the most powerful email clients available. However, it suffers from the same problem that several open-source software programs do: awful UI design. It's badly in need of a refresh; however, in case you take the time to learn the interface, you're going to find just about everything you want. But, of course, you can't argue with the low price of 'free.'
Reliable Email for Your Business.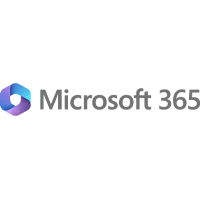 Boost productivity with all in one place.
Email client for Windows & macOS, for professionals & home users.