MailBird Reviews
& Product Details
What is MailBird? 
The key capabilities of Mailbird encompass a unified inbox wherein you can control all of your contacts and emails from more than one bill and a unified contact supervisor that permits you to import/export, merge, link, and manage all of your contacts in a single place. In addition, quick reader, deferral, attachment search, keyboard shortcuts, and LinkedIn search tools are available.
Additionally, it allows one to change the layout, color, theme, fonts, and more to suit your preferences. It also has many features that make managing emails easier, faster, and more convenient. Mailbird can act as a universal workstation and is also a secure platform. The software functions as a local client for your laptop so that all the facts you enter can only be saved on your laptop.
Found in these Categories
Best For
Save time managing multiple email accounts.
StartUps

Freelancers

Small Business

Medium Business

Large Enterprise

Non-profit Organization

Personal
Cloud, SaaS, Web-Based

Mobile - Android

Mobile - iPhone

Mobile - iPad

Desktop - Mac

Desktop - Windows

Desktop - Linux

Desktop - Chromebook

On-Premise - Windows

On-Premise - Linux
Company Name

Mailbird

Located In

Indonesia

Website

getmailbird.com
Starting from:
$2.28 /month
Pricing Model: Subscription
Pricing Details:
Mailbird Pricing has options for Home & Business users. The Home Plans & Business plans are Standard, Premium, and Pay Once. A Free Trial is available for Windows users. Also, a 14-Day money-back guarantee is available for all plans.
See MailBird Coupons
Archiving & Retention

Contact Management

Drag & Drop

Inbox Management

Multiple User Accounts

Response Management

Signature Management
Additional Features
Activity Dashboard

Customizable Templates

Email Monitoring

Search/Filter

Third-Party Integrations
Reliable Email for Your Business.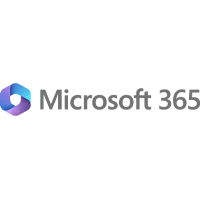 Boost productivity with all in one place.
Email client for Windows & macOS, for professionals & home users.
In today's fast-paced world, we understand that everyone uses web email services like Gmail, Hotmail, etc., to access emails on an internet browser on computers. Still, to many people, having an installed email client is an essential part of life. So let us look at Mailbird, which we think is a complete package available on the market.
Are you looking for a client to help you stay on top of your emails and other messages without switching between multiple applications and tabs? We have got you covered today; we will be reviewing one such software that will make email management easy for you. Meet Mailbird. Founded by Andrea Loubier, Mailbird is a distinctly new email platform that makes emailing faster and more convenient by collectively bringing your emails and tasks into one location.
MailBird – manage your email accounts
Mailbird is a user-pleasant email client for Windows 10 with a smooth interface and some integrations with famous apps, consisting of Google Docs, Slack, Asana, Wunderlist, and more. Configuring your email accounts is extraordinarily simple, and you may view all of them collectively withinside the Unified Account to sort through your unread messages even faster. If you work on several devices, you can activate your Mailbird license on all of them without paying any extra licensing cost, even though it's the only one available for Windows. Finally, there's an incredibly basic add-on app for finding attachments.
MailBird Pro
Mailbird Pro is a wonderful, thoughtfully designed email client, and we expect it will become even stronger as more features and add-ons become available. It is best suited for:
Unlimited email accounts
Connects to different messaging services
Unified Inbox displays all messages
Additionally, the free model of Mailbird is restricted to a single email account. However, Mailbird Pro helps you to join as many as you like. This is especially useful, and the Unified Inbox helps you see the latest messages from all your accounts in a convenient place. Mailbird Pro can also connect to the calendar, providing a list of forthcoming appointments alongside the messages – a feature strangely missing from many email clients.
Why use MailBird?
Mailbird is a terrific way to centralize some exclusive accounts into one easy working space for maximum casual usage. The shortcuts in the app are similar to the ones determined in Gmail, which makes for a totally easy transition for present users. Furthermore, an extensive wide variety of language dictionaries are included for composing messages. In addition to being an excellent consolidator, Mailbird consists of several little additional functions that will help you with your Inbox. Furthermore, Mailbird supports the following devices: Windows and Web-based.
How to download MailBird?
Mailbird is extremely easy and user-friendly. The step-by-step procedure to install Mailbird on the Windows computer is mentioned below:
First, download the installer from the official website.
After the download is finished, run the installer.
If it asks for user permission, click yes to give the permission.
After the setup is finished, you may begin Mailbird from the installer or Start Menu.
Details of MailBird Features 
Mailbird provides various cool and powerful features. We're here to go through them all together:
Unified Inbox
Unified Contact Manager
Customization and Personalization Options
Filters and Rules
Attachment Search
Email Speed Reader
Multi-lingual Support
Snoozes
Native Calendar
Unsubscribe Button
Send Later
Attachment Search
Email Tracking
Now let us have a detailed look into some of these features.
Easy-to-use Interface
Installing Mailbird and adding new email accounts is pretty straightforward. You don't need to spend hours of trial and error or intensive training figuring out how to use the system. If this is your first time using this software, this solution provides step-by-step guides and learning resources to get you started.
Unified Inbox
Mailbird permits users to manage all their emails and contacts from several different accounts in one Inbox. This ability eliminates the problem of managing varied separate accounts, such as spending a great deal of your time keeping up with incoming emails and responding to them.
Snoozes and Alerts
It is worth paying attention to Mailbird's snooze feature because it helps users organize their Inbox effectively. For example, you'll be able to snooze your email to cue you of a very important event or activity, remind you regarding revisiting previous messages, or form positive you won't forget to follow up with a person. You'll be able to conjointly use this feature to specialize in obtaining one task done. You'll be able to snooze all emails that aren't regarding the task to return once you're through with your current task. The thought behind the feature is prioritizing.
Email Signatures
Each address you discovered for sending — either as a full account or an additional identity — can have its signature in Mailbird. Unfortunately, using a similar signature for one address involves repetition and pasting, and additional signatures or picking when sending isn't an option. Instead, you'll be able to use a rich-text piece of writing and markup language to create exactly the look you're after.
Search Assistance
Searching for emails in Mailbird is relatively quick and useful, and a shortcut shows all emails exchanged with a sender almost instantly. However, it would be nice to have more search and sort options. Mailbird does not suggest any search terms. Otherwise, not much, except for recipients. For example, you don't have any suggested replies or snippets, and you can't set up email templates in Mailbird. Mailbird does not suggest any labels or folders for received emails and does not help identify important messages. You can't even configure simple filters; Mailbird is best used with an IMAP email account that does these things (and proper spam filtering) on ​​the server.
Customization Features
You can customize some of Mailbird's features to suit your needs and preferences. You can choose the design you want, change layout, color, font, avatar, identities, app orientations, and more. These customization options give users a more personal look:
Message tone: You can choose between standard or custom tones. 
Unread counter: This shows the unread counter in the system tray and the system tray. 
Keyboard shortcuts: You can use Gmail keyboard shortcuts, which is great news for Gmail users. 
Multiple Language Support: Mailbird currently supports 17 languages ​​from around the world. 
Signature for each identity: Users can assign different signatures to each email account and customize multiple identities.
Furthermore, Mailbird can be translated into over ten languages, ​​including Spanish, French, Italian, Dutch, Turkish, Chinese (Mandarin), Polish, and Portuguese (Brazil), to name a few, so you can choose a language that is more comfortable for you and feels more comfortable with. Additionally, Mailbird offers free 24/7 email support. This way, you'll be able to get help at any time of the day. The platform also delivers broad content containing articles, guides, and answers to common software package queries and problems.
MailBird Review Conclusions 
Incubated and developed by Livit, Mailbird is a great email client for casual users who want to consolidate their various email accounts in one place for easy access. Overall, we found Mailbird an excellent software for email management. Mailbird has an attractive design that you can customize and has a long list of features worth considering. The main email client and integration with other applications make it easy to communicate between the platforms, and the Keyboard shortcuts make communication easier. Get the job done quickly. All in all, if you're in the mood for an email client program, Mailbird probably has a complete package out there.