RightAnswers Reviews
& Product Details
What is RightAnswers?
RightAnswers is a KCS-verified enterprise knowledge management software that enhances the user and customer experience through AI and machine learning. It enables organizations to create a trusted knowledge-sharing culture. The platform delivers a better customer experience by spreading connected knowledge across the organization, integrating with existing software, and providing multi-channel experiences with AI-enabled search and customizable interfaces.
Intelligent workflows streamline processes, interactive dashboards offer insights, and advanced search algorithms identify the best knowledge for users. RightAnswers integrates with various CRM/ITSM systems and other tools, ensuring seamless knowledge creation and sharing.
The system is KCS verified, incorporating KCS methodology and processes. It offers collaboration features, AI and machine learning capabilities, self-service solutions, federated search, and analytics reports. RightAnswers can be paired with other Upland products, such as InGenius and Rant & Rave, to further improve call center productivity and customer experience.
Found in these Categories
Best For
Knowledge management software
StartUps

Freelancers

Small Business

Medium Business

Large Enterprise

Non-profit Organization

Personal
Cloud, SaaS, Web-Based

Mobile - Android

Mobile - iPhone

Mobile - iPad

Desktop - Mac

Desktop - Windows

Desktop - Linux

Desktop - Chromebook

On-Premise - Windows

On-Premise - Linux
Company Name

Upland Software

Located In

United States

Website

uplandsoftware.com
Pricing Model: Subscription
Pricing Details:
This tool doesn't have a publicly shown price. For more info, check on with their sales team.
Cataloging/Categorization

Collaboration Tools

Chat/Messaging

Comments

Searchable

Upload

Templates

Versioning & Version History
Additional Features
KCS verified

Virtual Assistants

Self Service Portal

Workflow automation

Customer engagement

In-depth reports

Integrations

Federated search

Multi-channel

Collaboration forums

Discussions/Forums

Decision Support

Full Text Search

AI-powered

Self-service

Knowledge-Pak

Customizable interfaces

Customer experience

CRM integration

Call center productivity

Gamification

Machine learning

Connected knowledge

Knowledge Base Management

Analytics insights
Knowledge management solution for businesses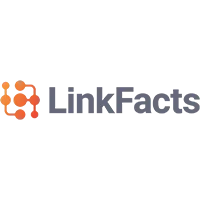 Visual knowledge, concept, and mind map management software
RightAnswers Related Insights