Best Knowledge Management Software
Knowledge management software (KWS) helps individuals and organizations of all sizes streamline their information sharing. Also, they support the effective use of knowledge and spread information inside and outside the organization.
Compare Knowledge Management Software
See Results
Open Filters & Sort
Notion
Product not verified by the Software Seller.
A start-up with the same name founded the Notion software product in 2016. They created Notion as a note-taking/productivity platform that allows users to create notes, databases, kanban boards, wiki...
Learn more about Notion
Coda
Product not verified by the Software Seller.
Coda is a comprehensive document management system that enables businesses to create, edit, and view text documents and spreadsheets. It streamlines processes related to product launches, project man...
Learn more about Coda
Omnisearch
Product not verified by the Software Seller.
Omnisearch is a search product for businesses, helping them make all the content on their sites searchable. Unlike traditional search solutions focusing on text, Omnisearch makes all the site content...
Learn more about Omnisearch
ArchBee
Officially verified by the Software Seller.
ArchBee is a full-grown software that helps you manage & organize all your projects and knowledge documents in one online workspace. Please don't confuse it with a company management system wit...
Learn more about ArchBee
Mem
Product not verified by the Software Seller.
Mem is an AI-powered workspace designed to help users organize their work and life in one place. It allows users to sync their emails and calendars and save links from anywhere. The tool uses AI to c...
Learn more about Mem
Slite
Product not verified by the Software Seller.
Slite is a collaborative documentation platform designed to help small & midsize businesses and remote teams create, share, and update knowledge bases to get their best work done. It allows teams...
Learn more about Slite
Freshservice is a cloud-based IT Service Desk and IT Service Management (ITSM) solution with over 13000 SMB, mid-market, and business clients worldwide. It is built on ITIL best practices to assist I...
Learn more about Freshservice
Fibery
Product not verified by the Software Seller.
Fibery is a work and knowledge management platform that offers flexible and customizable solutions for teams. It provides a wide range of features, including relational databases, visualizations, aut...
Learn more about Fibery
Confluence
Product not verified by the Software Seller.
First of all, Confluence is a project management tool. Second of all, the Confluence tool is knowledge-sharing. Moreover, the Confluence software that fits teams of all types and sizes with no geogra...
Learn more about Confluence
RightAnswers is a KCS-verified enterprise knowledge management software that enhances the user and customer experience through AI and machine learning. It enables organizations to create a trusted kn...
Learn more about RightAnswers
Upland Panviva is a knowledge management system designed for compliance and consistency across all channels. It aims to improve the customer experience by boosting first call resolution, increasing e...
Learn more about Upland Panviva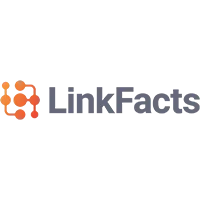 LinkFacts
Product not verified by the Software Seller.
LinkFacts is a knowledge management software designed to visually explore, capture, and share knowledge and ideas. Users can switch between mind mapping and concept mapping modes and combine both for...
Learn more about LinkFacts
WoWTo
Product not verified by the Software Seller.
WoWTo is a knowledge management software that focuses on creating a video-based knowledge base using AI-powered tools. It enables users to build how-to videos and a professional video knowledge base ...
Learn more about WoWTo
There are two types of knowledge management systems:
Enterprise-Wide KMS
Above all, enterprise-wide KMS helps companies streamline their work and maintaining organizational productivity. It also allows them to focus on the big picture rather than get drawn in a multitude of data.
This type of knowledge management software is often used for good practice manuals and operational manuals that you can share in the organization. Thus, it helps share knowledge in a fast and easy way. And also align the integration of new employees into an already existing work environment.
Knowledge Management Work Systems
The knowledge work system helps organizations share business-wide knowledge. Meaning, for optimal gathering of work-related data, there are several types of subsets that might include: knowledge graphs, databases, and many more.
In conclusion, if you are looking for a system to help you align and optimize the organization's workflow, you are in the correct category. Knowledge management software will, in conclusion, save you time in:
Integrating new people
Structure information and share it
Automize processes through AI etc.
Study your organization's needs and see what type of knowledge management system fits. We are confident you will find what you are looking for and you will thank us later.
Similar Knowledge Management Software Categories