ShortStack Reviews
& Product Details
What is ShortStack?
ShortStack is a marketing campaign tool that allows you to create competitions and giveaways to collect leads. It also complies with GDPR, allowing you to protect the privacy of those who participate in your campaigns. In addition, this allows you to collect information from contestants and immediately communicate with them via email. This tool is a terrific place to start with its original contest creation ideas, good ratings, free edition, and remarkable ease of use. Read our entire study below to learn how far it can lead you.
We bombard people with pay-per-click advertising and online marketing efforts on every social media network. Naturally, this makes competing for their attention more difficult. However, a decent landing page with a strong call-to-action (CTA) may help you stand out from the crowd. And what better (and less time-consuming) method to do it than using a landing page builder?
ShortStack also aids in the maintenance of a clean lead list. For example, disallowing multiple entries and applying authentication verification techniques prevent people from scamming your campaign. Thanks to these tactics, you may be confident that your fresh leads are actual persons with active emails.
Furthermore, ShortStack is built specifically for marketers, so you won't have to rely on IT experts for assistance. Instead, you may create campaigns using templates and personalize them with your company's colors and logos, all by yourself.
Found in these Categories
Best For
Create contests, quizzes, giveaways, landing pages, and pop-ups.
StartUps

Freelancers

Small Business

Medium Business

Large Enterprise

Non-profit Organization

Personal
Cloud, SaaS, Web-Based

Mobile - Android

Mobile - iPhone

Mobile - iPad

Desktop - Mac

Desktop - Windows

Desktop - Linux

Desktop - Chromebook

On-Premise - Windows

On-Premise - Linux
Company Name

ShortStack

Located In

United States

Website

shortstack.com
Starting from:
$99 /month
Pricing Model: Subscription
Pricing Details:
ShortStack pricing comes with 4 packages for businesses, brands, agencies, and enterprises. The software also has a free trial available which grants you access to the Agency plan - 20 entries only.
See ShortStack Coupons
A/B Testing

Templates

Responsive Design

Form Builder

Drag and Drop

Forms Management

Email Marketing

Lead Capture

Lead Management

Conversion Rate Optimization

Content Library

Builder

Real Time Editing

Web Analytics
Build high converting landing pages in minutes
Get up to 400% more from their digital ad spend with Instapage
Easily build websites, landing pages, pop-ups, alert bars & more.
ShortStack: Software to Design Contests
ShortStack is an excellent platform for creating competitions, freebies, and prizes for users for marketing. Also, Short stack's sign-up process is far too simple. You'll be sent to the dashboard after joining up, where you can grow an email list by generating freebies, conduct a picture contest, or even design a landing page that's better than any other landing page builder.
The dashboard is quite user-friendly, and it displays all of the data. Each metric is visible on the dashboard, whether you pick the templates or the email campaigns. For example, the scorecard for the day is shown on the dashboard. The data include a 30-day history, saved entries, and the most recent shares. In addition, the email, landing page builder, campaigns, and submissions are accessible from the dashboard.
How does ShortStack work?
Integrations, Analytics, Email Analytics, Marketing Automation, Email Marketing, Moderation, COUPONS, and Templates are the most common uses for ShortStack. It features a user-friendly interface and is straightforward to operate. In only six easy steps, you can get started with ShortStack:
First, purchase ShortStack and obtain the login credentials.
Second, download ShortStack and install it on your device (on-premises) or log in directly to the ShortStack website (web-based).
Third, create an account on the ShortStack website.
Fourth, log in with your ShortStack credentials to create your account.
Fifth, create users and provide permissions to them.
Start using ShortStack.
Benefits of using ShortStack
The key benefits of using ShortStack are listed down below:
Automated participant Engagement
You may start collecting leads once your contest is up and running. ShortStack's email automation allows you to contact them right away or later. As a result, you may engage people right after they walk in without having to do anything more. This saves you time while also allowing you to form meaningful connections with leads.
Campaigns with a Plan
ShortStack is your client organization buddy, whether you're a marketing agency or a marketing consultant with several clients. It consolidates all of your campaigns into a single window, eliminating the need to transfer between accounts. You may streamline your customer management this way.
Constructing Contests in a Simple and Intuitive Way
ShortStack allows you to build entertaining and engaging competitions and prizes in a couple of minutes. You may alter every feature of any of its professionally designed templates and themes without writing a single line of code. You may also add a widget to your campaign by simply clicking, dragging, and dropping it. As a result, you won't need any IT help to create your competitions and prizes.
Mechanisms to Prevent Fraud
ShortStack's anti-fraud procedures are automatically activated in the event of a contest fraud attempt. In addition, it incorporates authenticity-checking methods and prohibits repeat entries. It can then provide you with a clean list free of duplicates and invalid leads.
Measurement of Campaign Success
Knowing how effectively your campaign performed will help you improve your efforts in the future. With its campaign analytics, ShortStack can help you with this. It reveals which of your competitions and giveaways are attracting the most entries, views, and shares. The software also provides information on the geographical dispersion of participants. The data is updated in real-time, allowing you to make quick judgments.
ShortStack Detailed Features
ShortStack is jam-packed with useful features. We'll look at the features that set ShortStack apart from other landing page builders in this portion of the review.
The simplicity of the setup is the first thing that attracts new users. To begin, ShortStack offers a fantastic free trial edition with no time limit and no credit card required. Only the number of entries and views on your ShortStack landing page is restricted.
The program will walk you through the initial stages when you join up. It will provide helpful hints throughout and even video training for each new task. This all leads to the second point, which is…
WYSIWYG (What You See Is What You Get) Builder
When developing ShortStack landing pages, the Campaign builder will be your closest friend. The WYSIWYG (What You See Is What You Get) philosophy is used. The finished output will resemble the campaign in the editor. It also means you can create sites and contests without knowing how to code. Of course, if you like, you may add your CSS code.
Although the ShortStack designer should be more user-friendly, the helpful instructions and extensive resources make the task easier. Before you begin, you might take a brief course provided by the builder.
This feature makes ShortStack stand out if we were to select one. Based on the numerous mentions in ShortStack evaluations, other users seem to agree with us. You may use the platform to establish a variety of online competitions. For example, you may run campaigns on Facebook, Instagram, and TikTok, inviting users to submit photographs or videos and selecting a winner. You may also use Facebook Ads to advertise your ShortStack contest.
Another alternative is to create quizzes where players answer questions in exchange for a prize. Giveaways and quick win contests are also available, in which the first user to interact with your page wins. You may enhance visitor engagement and sales leads without breaking the wallet by using these inventive ShortStack pages.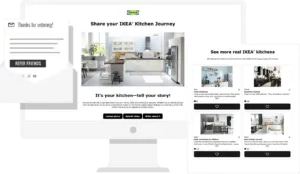 ShortStack also allows you to develop landing pages that request people's email addresses in return for a discount code. However, keep in mind that these initiatives are frequently exploited. Many folks figure out how to receive the code without completing the form.
ShortStack also has several privacy and security features. GDPR compliance, SSL encryption, and single sign-on (SSO) with the OneLogin integration, which provides an extra layer of protection, are just a few.
 The analytical capacity of this solution amazed us much. You may utilize ShortStack's native real-time statistics or link it to Google Analytics and Facebook Pixel. The program tracks your views, clicks, and shares to determine which devices your potential consumers will most likely use. Even better, you may choose a date range and verify all of these throughout that time.
But it was the ShortStack email analytics capabilities that wowed us the most throughout our testing. The platform provides you with a lot of information about your campaign's effectiveness. For example, you can see how many emails you've sent and how many people have opened or clicked on them.
 If you're busy and can't devote enough time to your campaigns, Shortstack offers the service of building them for you. There would be no need for anything else. If you decide to use this service, keep the following in mind:
You will receive the correct plan and concentration techniques for the campaign you wish to start. A firm customer service representative will assist you with the campaign. Everything will be clearly stated, including the budget, delivery, and objectives.
Creates the campaign based on your requirements. Your campaign management becomes simple when you consider factors such as the purpose, timetable, and prerequisites. Customer service will aid with anything from email automation to enticing forms to essential integrations.
After the campaign has been designed, it must be properly optimized. Each campaign is then pushed after it has been tested. Finally, they employ various social media, public relations, and advertising methods.
After the campaign has gone live, the firm will provide you with real-time campaign tracking. Then, if the campaigns aren't having much success, they can make the required changes.
ShortStack Cost
First of all, you have to know that they don't offer a free version but a free trial to get access to all the Business Plan features, 20 entries, and 100 views. Then you can choose from 4 different plans.
ShortStack Detailed Integrations
Mailchimp and Webhook are the only native ShortStack connectors. Other email marketing tools and CRM software are available through the latter. You may also use it to link your ShortStack account to Zapier. This would allow you to connect to all of Zapier's supported apps. That's not all, though.
Using the embed option, you may post your digital marketing campaign to any content management system (CMS), such as Shopify. This also implies that you may use WordPress or any other website with HTML access to post your ShortStack campaigns. It may appear not easy at first, but it's simply a copy/paste operation. ShortStack will guide you through the process. ShortStack integrates with several automation and communication solutions. Take a look at some of the most common integrations:
Communication Tools Integration: Instagram and Facebook
Automation Tools: Mailchimp and Google Analytics
Alternatives to ShortStack
The top alternatives that are available in the market to ShortStack are listed down below:
Wishpond
ActiveCampaign
GetResponse
Leadpages
Woobox
Rafflecopter
Instapage
Landingi
Unbounce
If you prefer a more traditional approach to landing page creation, one of these options may be a better fit for you.
Leadpages vs. ShortStack
The feature sets of the two solutions are very similar. Still, due to its greater design tools and the ability to establish contests, we'd give ShortStack the edge. However, Leadpages may be a better option if your budget is restricted. It's a lot less expensive option designed specifically for small enterprises.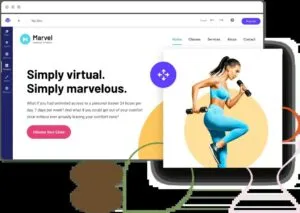 Unbounce vs. ShortStack
Unbounce is more expensive than ShortStack, but it is also far more powerful. Heatmaps, multivariate testing, AMP sites, conversion intelligence tools, and more sophisticated features are included. ShortStack is the way to go if you enjoy the concept of running a contest but don't want to spend a lot of money on a landing page builder.
ShortStack Review Conclusions
Thus, ShortStack is an excellent solution for increasing lead generation and marketing needs. It meets all of your requirements for developing an efficient landing page and promoting your blog through contests, freebies, and referrals. It works with various social media platforms, including YouTube, Instagram, Pinterest, Twitter, MailChimp, Constant Contact, and others. To sum up, I believe it is an excellent method for increasing traffic and generating leads. It performs admirably.
For online contests, ShortStack is the ideal landing page builder. It's remarkably adaptable, safe, and simple to use, and it simply works. In addition, its excellent customer service and free version make it accessible to anyone. As a result, ShortStack can infuse new life into your search engine marketing approach by assisting you in creating one-of-a-kind SEO-friendly landing pages.
ShortStack Related Insights