GrowSurf Alternatives
The popular alternatives that are available in the market to GrowSurf are:
Ambassador
ReferralHero
Referral Candy
CustomerAdvocacy
Advocately
PartnerStack
Invite Referrals
Tapfiliate
Post Affiliate Pro
Birdeye
GrowSurf vs. ReferralCandy
ReferralCandy is one of the most popular referral program software solutions on the market, but it isn't suited for every company. This product is an excellent option for eCommerce companies. The software is simple to use and intuitive, and many of its customers are pleased with its results. However, there are a lot of advantages and disadvantages that every company should examine before considering whether ReferralCandy is ideal for them.
PROs of ReferralCandy vs. GrowSurf
The real referral procedure that they have developed is fantastic. This is how ReferralCandy has set its reputation and developed its company. The framework is simplified and sleek for eCommerce businesses.
With over 30,000 brands deciding that they were the best option, it is undoubtedly a reliable brand.
If you use a specific eCommerce platform like Shopify, Magneto, WooCommerce, or BigCommerce, you'll be able to use it immediately.
CONs of ReferralCandy
The inexpensive pricing for new enterprises isn't all it appears to be. We agree that for $49 per month, this is a very appealing prospect. However, suppose you're serious about getting referrals and expecting many transactions. In that case, you should remember that at this price point, you're also paying a significant amount in commissions to ReferralCandy.
This percentage starts at 5% for the first $1000 in commissions, then reduces to 3.5 percent until you hit $10,000 monthly. So when you add up the commissions on the monthly membership, you may be paying upwards of $350 each month.
The Premium package costs $49 per month. The next plan, suitable for growing organizations and larger corporations, costs $3,999 per month. That's a significant cost increase, and most scaling enterprises won't be able to pay it.
One of its finest features is dedicated account managers, only accessible on the enterprise-level plan. Unfortunately, you'll have to pay the astronomical subscription cost if you want individualized customer service. Otherwise, you'll have to settle for a live chat with someone unfamiliar with your industry.
Create, track & scale your affiliate marketing program.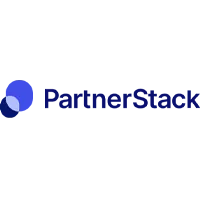 Partner ecosystem platform of B2B SaaS.