GrowSurf Reviews
& Product Details
What is GrowSurf?
GrowSurf is a highly customized referral marketing platform that helps businesses expand. Launch refer-a-friend programs quickly and easily for high-impact marketing. GrowSurf solves the challenge of consumer acquisition. One of the best marketing decisions users can make is to employ word-of-mouth. Referred clients are more loyal, have a lower churn rate, and are a cost-effective approach to building your business over time.
Found in these Categories
Best For
Referral program software for tech companies.
StartUps

Freelancers

Small Business

Medium Business

Large Enterprise

Non-profit Organization

Personal
Cloud, SaaS, Web-Based

Mobile - Android

Mobile - iPhone

Mobile - iPad

Desktop - Mac

Desktop - Windows

Desktop - Linux

Desktop - Chromebook

On-Premise - Windows

On-Premise - Linux
Company Name

GrowSurf

Located In

United States

Website

growsurf.com
Starting from:
$775 /month
Pricing Model: Subscription
Pricing Details:
GrowSurf pricing is divided into three packages: Startup, Business, and Elite. The Startup plan costs $775/month, is paid annually, and supports up to 10,000 participants. For Business and Elite pricing, you will have to talk to sales.
Advocate Management

Analytics & Reporting

Campaign Management

Commissions & Payouts Management

Conversion Tracking

Rewards Management

Fraud Detection

Real-time Campaign Tracking

ROI Measurement

Custom Links

Referral Templates

Lead Engagement
Additional Features
Automated Referrals

Custom Referral Portal

Automated Rewards

Referral Tracking
Create, track & scale your affiliate marketing program.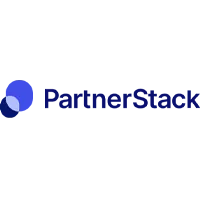 Partner ecosystem platform of B2B SaaS.
As GrowSurf was developed in late 2017 by Kevin Yun and Derek Melvin, who were looking to produce email registration forms with unique URLs using referral software. They decided to create it themselves, and the concept took off, eventually becoming GrowSurf, an out-of-the-box recommendation program. GrowSurf has made it simple for B2B and B2C tech companies to scale their referral programs (at 300-1000 percent ROI) by providing a variety of incentives for consumers to spread the word about items they like. So, without further ado, let's pursue our review.
GrowSurf – Affiliate Tracking Software
For entrepreneurs, determining a path to success and growth is difficult. There are a few variables controlled for digital firms that must design a solution, achieve product-market fit, and acquire early users simultaneously. Software for launching a referral scheme GrowSurf discovered that one aspect they could control was the customer support experience, which has aided their expansion.
GrowSurf is a free tool that allows you to automate the viral development of your website. This tool assists you in obtaining a greater number of referrals with no effort. You may sign up for a demo on their product page and see the software in action. For additional information, check our GrowSurf reviews.
This software saves you time and effort by quickly and easily laying the groundwork for a viral marketing campaign. In addition, it makes it simple for businesses to manage their referral programs. GrowSurf works by sending a link to each of your contacts to share. You can share this link with visitors to your website and customers who want to spread the word about your company.
You can also ask your users to tell their friends and family about your product or service. Give your users a link to share using the product's JavaScript API. Encourage your subscribers to share by offering them rewards.
About GrowSurf
Growsurf is a Referral program software for online businesses that make building and administering Referrals and campaigns simple and rapid, allowing for growth scalability. You can use it in any size of business.
Detailed Analytics and Insights are among the Growsurf product features, which provide analytics such as referral conversion rates, participants who posted their referral links on social media, and more. In addition, the Embeddable Features feature allows the website's referral campaign and plug-and-play elements to be integrated with a single line of code. It also allows you to tailor the Growsurf look and feel to your website's branding.
Other features include automatic email marketing, automated reward fulfillment, flexible incentives, fraud protection, a selection of triggers that can be used as referrals, a campaign dashboard, email personalization capabilities, and more.
How long does it take to get GrowSurf up and running?
GrowSurf can be completely operational in as little as one week. In the afternoon, many GrowSurf clients are up and running. This includes campaign setup, referral tracking setup, a referrer portal/section setup, and incentive fulfillment automation.
How can you benefit from GrowSurf?
You can lower your customer acquisition costs and increase your return on investment. So sit back and relax while GrowSurf takes care of your referral marketing. Give your website's subscribers a referral link to share with their friends.
You can change the popup window's style to match your website's look and feel. The popup window is responsive to mobile devices and adapts to any screen size. The tool integrates and works on any website, so no coding skills are required. You can reward link sharers with prizes and choose the timeline and quantity of winners for each campaign.
GrowSurf sends you emails when someone joins your campaign and when it ends. To manage and view all of your contacts, use the user-friendly dashboard. With the reCAPTCHA feature, you are protected from spam. In addition, this solution works with MailChimp to automatically add new contacts to your marketing list.
Furthermore, you have complete control over your data and can export your contacts anytime. Finally, the seller offers prompt and knowledgeable customer service to handle any issues you may have promptly.

Breakdown of GrowSurf Features
Let's list the key features of using GrowSurf down below:
Reduce the cost of acquiring new customers
You can quickly increase your ROI by lowering customer acquisition costs by using GrowSurf. Use the software-produced link to conduct your referral marketing operations. For example, you can start a refer-a-friend program that rewards anyone who shares the provided link, from subscribers to customers and friends. Users may effortlessly interact with and share your products or services with their network using this readily embeddable and shareable link.
Campaigns that are made to order
You may readily customize every aspect of your campaign with GrowSurf to meet your needs and corporate branding. You can, for example, input your campaign criteria, such as campaign duration, report types, and custom components connected to your brand.
As a result, you can use this tool to reward people who refer you within a certain time frame by setting the campaign's schedule and the number of winners.GrowSurf also takes personalization further by allowing customers to customize the popup window to match their website's logo. This window is not only mobile responsive, but it also adapts to any screen size.
Keep tabs on your campaigns and manage them
GrowSurf makes it simple to manage and monitor your campaigns by emailing you whenever someone signs up or when the campaign expires. You can also use the user-friendly dashboard, which allows you to manage your contacts in one spot. The system also works with MailChimp, allowing you to add new contacts to your mailing list automatically. You can also protect yourself from spam assaults by using the reCAPTCHA tool.
Because GrowSurf does not require any code, even inexperienced digital marketers may build a campaign in minutes. In addition, you can develop all forms of viral referral campaigns online thanks to its user-friendly campaign builder and simple interface. All you have to do to create these campaigns is log into the tool and submit your information.
Support for several languages
GrowSurf offers nine distinct languages to its consumers. English, Italian, German, French, Portuguese, Danish, Spanish, Korean, and simplified Chinese are only a few. This allows you to reach out to customers all over the world! Furthermore, because the software's key selling point is its ease of use, you can easily modify the language of your campaign. Changing the existing language to your chosen one takes a few easy actions.
Notifications in Real-Time
It's critical to determine whether or not your campaign is working to enhance it. You'll receive real-time updates from GrowSurf whenever a new user subscribes, or a new contact is referred. This allows you to understand your campaign's success rate better and make necessary improvements. You may also customize the notifications to ensure that you aren't inundated with irrelevant information and only receive notifications when a relevant action occurs.
This tool is quite useful for keeping track of how many recommendations you've got. It also aids in determining the amount of data supplied and received by your website. This will allow you to track the campaign's success rate.
This function allows you to block undesirable emails from entering your inbox. All you have to do is toggle the option switch to employ the spam protection or filter features. This will allow you to use reCAPTCHA and fight spammers.
Social networking sites are a terrific way to receive referrals. You can quickly share the URL to your campaign on social media networks like Facebook, Twitter, and email by utilizing GrowSurf. This is a good approach to target your subscribers and get the most out of your outreach.
Customers can import several constantly into their online referral campaign as part of the premium package. As a result, this will help you save time and reach a wide audience in minutes when beginning your campaign. All you need is a CSV file with a list of contacts, which you then upload easily.
GrowSurf Review Conclusions
In conclusion, GrowSurf is a tool that will assist in the growth of a business in any field, allowing users to multiply the target audience of their campaign and increase conversions. Furthermore, businesses can quickly design campaigns without dealing with coding headaches. This sets GrowSurf apart from the competition because all users have to do to start a campaign is paste a code the program supplies onto their website and other internet platforms. You can also send your associates or clients the tool's produced link, asking them to spread the news about your company. Start exploring GrowSurf today!
GrowSurf Related Insights