LogoMaker Pricing Plans
There are only two plans. The basic package gives you almost everything you need, including files for web use and printing. They are included in the basic package. The Premium package provides unlimited logo edits for 1-year, multiple logo designs, and logo files for Facebook, Twitter, and LinkedIn.
Overall, we have to say that both packages are quite generous for their prices, and many other logo makers offer less and charge more money. Too bad about the logos.
You can pay these very reasonable prices via PayPal, Mastercard, and Visa. It also shows the American Express and Discover logos, but it doesn't allow me to select them on the checkout form, so…those icons are probably outdated. All payments are one-time unless you have purchased a domain or website. You can't download a free trial, and there's no cheaper plan for non-commercial use.
Thus, the Logo Maker's pricing starts at $40.00 per logo. But users have the option to upgrade to the Premium Logo Package for an additional $20.00. Unfortunately, they do not have a free version. LogoMaker does not offer a free trial. One needs to write to them for detailed pricing or contact the support mentioned.
Bring to life a compelling, unique logo in minutes.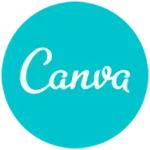 Easily create professional designs, and share or print them.
An easy-to-use online graphic design software.
LogoMaker Related Insights