LogoMaker Alternatives
The top LogoMaker alternatives that are available in the market are:
Looka
Canva
Flaming Text
Squarespace
Hatchful
AAA Logo
Tailor Brands
LogoMakr
GraphicSprings
Canva vs. LogoMaker, which one is better?
A web-based photo editor, Canva lets you create everything from cards to posters, invitations to social media posts with your favorite photos. This is the perfect tool for anyone who wants a polished online presence. In addition, Canva has two tiers, free and paid, and the free tier is perfect for home users. Registering with your email address will give you free cloud storage for your photos and projects and thousands of templates to edit and organize your work.
Although there are no advanced tools, like clone brushes and smart selectors, you can use several sliders to add tints, vignetting effects, sharpening, adjusting brightness, saturation, and contrast, among other things. In addition, the text editing tools are intuitive, and there is a large selection of backgrounds and other graphics to complement your designs.
On the other side, Canva offers a free version and its paid option, making it the more convenient of the two platforms. Compared to LogoMaker, Canva offers a wider range of tools and features to create and manage brand assets. While LogoMaker offers custom design services, which Canva does not.
LogoMaker vs. Tailor Brands
With Tailor Brands, people can create their logo in a breeze. This tool is incredibly simple and easy to use, perfect for beginners to design and try.
Unlike design software packages, your company name and a simple slogan are all you need to provide. After that, you will be asked for different branding options, i.e., whether you prefer to brand with text, an initial, or a symbol, and choose from many different symbol options.
Once you've gone through the quick logo design wizard, you'll be presented with several different branding suggestions to use as a logo for your business. Although, of course, you'll need to sign up to see the different options, it's free to sign up, and you only pay for what you use.
The logo design wizard simplifies the entire process, and you can quickly create multiple designs in less than a minute. In addition, the whole interface is easy to use, so users don't feel overwhelmed by the process or the options, and at the end of the process, there are a variety of actual logo suggestions to look at.
This guide is aimed at newbies and beginners who don't have money to hire a professional logo designer. So Tailor Brands works well by offering an affordable alternative and won't break the bank. In comparison, Tailor Brands has a more attractive and intuitive user interface than LogoMaker. In addition, both websites have tools to create several brand funds, including business cards and a website.
Bring to life a compelling, unique logo in minutes.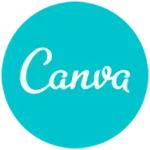 Easily create professional designs, and share or print them.
An easy-to-use online graphic design software.