LogoMaker Reviews
& Product Details
What is LogoMaker?
LogoMaker is an intuitive online brand design tool that lets users make lovely and professional-looking logos in minutes. Creating a logo takes four straightforward steps: Enter your business name and industry, choose from thousands of pre-made logo templates, customize the font, colors, orientation, and style of your design, then save your logo to edit again later or purchase it right away to receive high-quality image files. Anyone can create a logo, and there's no design expertise required to use the editor. The whole method to make a logo is free – get hold of the planning you love.
LogoMaker is additionally capable of fulfilling all your branding requirements. Use your new brand to make custom business cards, clothing, signage, stationery, and alternative promotional products. Purchase a site name and business email, create a website, and add your business to online directories, all accessible here at LogoMaker.
Found in these Categories
Best For
Make your own custom business logo.
StartUps

Freelancers

Small Business

Medium Business

Large Enterprise

Non-profit Organization

Personal
Cloud, SaaS, Web-Based

Mobile - Android

Mobile - iPhone

Mobile - iPad

Desktop - Mac

Desktop - Windows

Desktop - Linux

Desktop - Chromebook

On-Premise - Windows

On-Premise - Linux
Company Name

Logomaker

Located In

United States

Website

logomaker.com
Starting from:
$39.99 /logo
Pricing Model: Subscription
Pricing Details:
You will receive the high-resolution files you need to get your business started, including EPS, JPG, PNG, and GIF files. These files can be used for online and offline marketing to build visibility for your brand.
See LogoMaker Coupons
Asset Library

Customizable Branding

Drag & Drop Editor

Layout Editor

Publishing Formats

Saved Preferences

Templates
Bring to life a compelling, unique logo in minutes.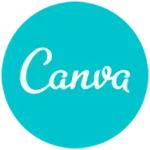 Easily create professional designs, and share or print them.
An easy-to-use online graphic design software.
Today, however, more and more people are doing most things themselves, and there are some great tools available for creating simple yet effective logos for any purpose. Although some of these tools are free, you may have to pay for a high-quality version if you intend to use them commercially. As an alternative, there are graphic design software packages you can use yourself if you want to start from scratch or use a template. Let us look into the detailed LogoMaker review.
LogoMaker: Logo Designing Tool
Creating logos for your business is simple and easy with the best logo design tools. Logos are what define your business to customers and potential customers. So, showcasing your brand through an appealing and recognizable image makes great business sense. The logo should appear online when you build a website, preferably with one of the best website builders, and on any stationery or business graphics you print. In either case, you want a logo that will catch the eye, regardless of whether you have an e-commerce site or a physical store. It is best to hire a professional graphic designer to complete the task since they have been trained to use graphics efficiently.
The logo manufacturing tool has no annual license fee. Nothing is complicated, and with LogoMaker, you can create a logo very quickly; no skills are required. Once you've found an icon you like, it doesn't take a few minutes to download and use it. Unfortunately, you can't edit your logo once you have downloaded it. But if you feel you need to make a change later, you can always upgrade for an additional $19.95 and edit your logo as many times as you like for up to 1 year.
The main benefits
Easy to use.
Provides access to more than 10,000 icons for logo design.
Editing tools are straightforward and allow users to customize projects to their liking easily.
Professional and Premium logo packs include vector design files.
With the Premium plan, users get unlimited logo changes for one year. And extra social media files.
LogoMaker offers custom design services.
The site also includes a business card tool, website solutions, and promotional products.
How should you use LogoMaker?
Designing your logo from nothing into something can take time to learn how to do it. Plus, you can't find a decent logo maker for free. If we asked a pro to create one, we'd wait for days too. So, for the first draft, go through the hassle of sending emails back and forth until they finally get you the one you like. If you don't like the creation process, you want to get it done quickly so you can get on with your new business venture.
Creating a logo "quickly" also means it's not too flexible, which is good. You can change the positions, angles, and colors, but you can't add more than one icon (=icon or badge). You also can't distort or distort the selected image. So if you want to take full control of every part of your logo design and create a 100% authentic logo, LogoMaker may not be for you. But it's for you if you want to create a decent logo. No problem today.
Details of LogoMaker Features
Let's continue our LogoMaker review with its features. The list of features that makes LogoMaker stand out among its competitors is as follows:
Even though the LogoMaker site is free, it offers excellent value for money, more than most other logo maker sites offer. Logo Maker also offers to connect you with a professional designer for a custom logo if you can't find what you're looking for in their library of free icons, but there's no word on the cost of this service.
You will be charged a one-time fee of $49 to download your logo files, which is higher than other sites. However, the package includes the full high-resolution EPS vector file and JPG, PNG, and PNG files. Also, it has three sizes of GIFs so that you can use your logo on any item immediately. Logo Maker only helps you design your company logo, so no package includes business stationery, business cards, or a branded website.
The portfolio of icon options offered by LogoMaker is huge and includes over 10,000 icons and 50 different fonts. Unfortunately, there is no information about the designs you created. However, everything you need is to see the artwork.
LogoMaker presents itself as a transparent service. You can start designing your logo without sharing personal information but create an account to save the logo designs. You can use the HTML code for your new web logo for free. But you must pay before downloading the print files, including EPS vector files and all rights to your logo.
LogoMaker has some very positive reviews for its customer service, and the site promises to do whatever it takes to help you create a logo you love. Unfortunately, there's no phone or live chat support, which is an issue, but customer service reps quickly respond to emails.
The LogoMaker design process is very quick and easy. LogoMaker boasts of completing a new logo in just a minute, although the time depends on how much time you spend trying out different colors and fonts. You don't need to download any program. You can only use the free online app compatible with both Mac and PC. Moreover, you can browse the library or the icons and create your new logo without entering personal or credit card information.
First, select an icon that suits your corporate image to create a logo. There are over 10,000 professionally drawn icons, and you can browse or search by category or keyword. With LogoMaker, users can store up to 6 versions of Logos to try a series of different symbols to decide which is preferred.
LogoMaker Review Conclusions
Logo Maker is a fast, easy-to-use free brand maker website that gives a good value for money. The 30-day refund assurance and the inclusion of complete EPS vector documents make it stick out among different options. However, if you want personalized support, a website that gives greater avenues for customer service and a custom layout system can be a better choice. So, design your first logo today!
LogoMaker Related Insights