Melissa Data Competitors and Alternatives
Now, let's look at some of the closest Melissa data alternatives and the most relevant niche ones.
Informatica cloud vs. Melissa data
Now probably for several, it's the first time they hear about Informatica, and you are wondering – What is Informatica cloud? -. So, the Informatica Cloud is a subscription-based service that provides a complete platform for data management and cloud integration. A web browser is used to connect to the cloud.
Informatica Cloud is probably the closest to an alternative Melissa data has. The software offers contact data verification, data governance options, and API integration clients. However, this is a tough stretch as the two are rather complementary in our opinion rather than alternatives. Let's look at the standard points and the difference between the two tools. We will leave you to conclude whether they are competitors or complementary products as we see them.
What are the differences between Mellissadata and Informatica?
The focus is on larger companies as the Informatica cloud pricing starts from $1000, in contrast to Melissa data pricing point, which offers a cheaper option based on the number of records you need to process.
If you dig deeper into what makes these two magnificent solutions so different, their approach, and how they do things, the difference between them is rather apparent than the resemblance.
Melissa Data thrives at customer service, batch data screening, and its direct marketing features. In comparison, Informatica Cloud uses AI to give you a 360 degrees view of customers while using machine learning to reduce repetitive work while leaving time to analyze and see patterns based on information collected from all spectrums of your business.
To sum up, while the two interconnects in some areas, they have a different target customer. In our opinion, Informatica cloud is focused more on big data, with address verification and compliance being a tiny part of what they do. For Melissa Data, address verification and direct marketing lie at the core of their business. Both solutions are lovely, but we find it hard to believe that they could replace each other in an organization.
DemandTools vs. Melissadata
DemandTools is one of the good alternatives to Melissa Data that can perform most of the tasks. Now let's take a closer look at it and see what it can do in comparison.
What is DemandTools?
It's a CRM data quality suite that enables organizations to go through most of the tasks Melissadata does but in Salesforce or Microsoft Dynamics 365. So, DemandTools by Validity does data backups, duplicate merging, prevention, bulk email verification, and compares external data against the already existing data. Read more about DemandTools here.
Subsequently, DemandTools offers several Melissa data features but is limited to being an extension for specific tools. The Melissa data pricing can be fairly compared with the DemandTools price of $10 per month. Both software tools are suitable for all-size companies with excellent capabilities. As mentioned earlier, the DemandTools alternative is restricted to using specific popular CRM tools, while Mellissa data is open to all.
SAP Data Management vs. Melissa Data
SAP is one of the most used software in large enterprises. Complex & heavy, it requires endless weeks of courses and barely has any limits in the size of the databases it can handle and businesses that can use it. So now, let's see that SAP, and what does SAP Data Management do for those who never had to work with it?
What is SAP?
SAP is one of the leaders in software for the management of business processes in the world. They develop solutions that facilitate data processing and the flow of information across the organization. Its role is to centralize the business and offer the same easy insights to all its stakeholders.
What is SAP Data Management?
In simple terms, SAP Data management is a tiny part of SAP that has the role to include in the administrative process of acquiring, validating, storing, protecting, and processing data. All this is to ensure all the users have easy accessibility and timeless data.
Some of the features where it competes with Melissa Data are:
Address verification
Geocoding
Cloud system
Data cleaning
Enrichment services
So yes, while SAP is acing the robotic automation and the cloud platform, it can't compete with Melissa data's easy-to-use service, ready to go without complicated training for weeks, and most of all, price point. So, in conclusion, we agree that it makes sense when you have thousands of employees and use SAP for other business functions. Still, if you are a small business looking for an effective way to validate your data, Melissa data is the better choice
Conclusion & Overview
As with the other Melissa Data alternatives, we concluded that it is hard to find an alternative with it all. However, you can find alternatives to validate only your email, remove duplicates or amend data. So, to wrap up, while we admire each one of these alternative software's, we believe that Melissa remains the champion of data management suitable for all. It is easy to learn, quick, and with amazing customer service.
Cloud-based data orchestration platform.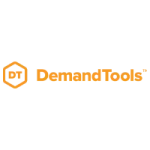 Data quality platform for cleaning & maintaining CRM data.