Melissa Data Reviews
& Product Details
What is Melissa Data?
Melissa Data is a leading global data quality provider and addresses management solutions recognized by the US Postal Service. Melissa address database contains all data for all addresses in the US. Moreover, you will get adequately formatted addresses in a way consistent with a standard the postal service recognizes.
Furthermore, to better assist you in your data needs, Melissa has a Wiki page, where you can find:
A one-stop source for all your documentation needs,
Robust, searchable online database of all Melissa products,
A simple update process means up-to-date documentation in your hands quicker,
Improved co-operation with you, our customer.
Found in these Categories
Best For
Accurate address validation
Recommended For
StartUps

Freelancers

Small Business

Medium Business

Large Enterprise

Non-profit Organization

Personal
Deployment
Cloud, SaaS, Web-Based

Mobile - Android

Mobile - iPhone

Mobile - iPad

Desktop - Mac

Desktop - Windows

Desktop - Linux

Desktop - Chromebook

On-Premise - Windows

On-Premise - Linux
Contact
Company Name

Melissa

Located In

United States

Website

melissa.com
Melissa Data Pricing
Starting from:
$40 /10.000 credits
Pricing Model: Subscription
Pricing Details:
Melissa data offers several pricing packages to service various users, not only for individual users but also for large enterprises and government institutions. The SAAS product, even if at first glance expensive. Analyzing all the features and accuracy, you will find the Melissa data cost is fair. For example, you get 1000 free monthly credits. Perfect for testing all the features beforehand. Moreover, for remote users, you can opt for topping up your credit with 10.000 extra Melissa lookup credits for $40.
Melissa Data Features
Data Import/ Export

Data Cleansing

Data Enrichment

Matching and Linking

Activity Dashboard

Data Governance

High Volume Processing

Data exploration

Location-Based Data

Master Data Management

Multiple Data Source

Secure Data Storage

Version control

Task Scheduling

Data Capture and Transfer
Additional Features
Syntax Check

Spam Detection

Single Email Verification

Master Data Management

Bulk Email Verification

Data Profiling
Melissa Data vs. Similar Products
Cloud-based data orchestration platform.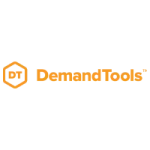 Data quality platform for cleaning & maintaining CRM data.
Melissa Data Integrations
Melissa Data Alternatives
About Melissadata
Above all, the software company has a lifecycle contact data approach. First, it helps you save time and money on 20% of the incorrect addresses entered online, reduces bounce rates in email, and keeps your real-time data updated all year round. Second, it leads to one of the main perks it has to reduce the cost of inaccurate data that interferes with marketing efforts. Last, you can use Melissa data com worldwide in all company sizes.
However, some data doesn't give you specific information about who lives at an address. So, it determines whether the data entered is a valid address. But, if the address is not valid or there are several matches, an error message will appear.
What does Melissa data do?
Let's take it step by step. Explicitly, Melissa data com helps organizations make sense of data, harness big data, legacy data, and individual data (names, email, phones, addresses, etc.)
The cycle approach begins with the data entry process:
Preventing inaccurate data from entering your system,
Constantly updating, enriching,
Cleaning your global contact data in real-time.
Then, it is followed closely by profiling data to identify flaws in existing business rules and practices and monitor improvements over time.
There are a few ways in which data screening helps you:
Verify your data and make sure you have the most accurate one
Correct street addresses and zip codes to avoid returned mail as undeliverable
Updating contact information in case a client moves
Properly delivered addresses have, as a result, lower postage rates and prompt delivery in the USA.
Calculate how much insufficient data costs
Melissa data cloud system facilitates real-time & back processing, eliminating bounce-backs & undeliverable emails.
Mellissa data lookup gives extra information about a time zone based on an address & congressional district.
Now, if you are thinking – How can I verify someone's address?
Easy! Start by entering the person's contact information through the Melissa Global address verification system. It will ensure that all the data you can use are valid billing and shipping addresses.
Details of Melissadata Features
Melissadata is a niche provider able to handle the entire lifecycle of contact data regarding global data problems.
The features of Melissa data com cover a wide field to make this possible. The features range from cleansing, standardization, and validation to data enrichment, match & merge.
Melissadata Lookups
Melissa lookup is the "world encyclopedia of address formats."
Melissa Data lookups features
Address & Street Data
Radius Searches
Everything ZIP Codes
Batch Processing
Business and professionals
Federal Resources
Maps and Areal Views
What is Melissa data lookup?
Therefore, the lookup feature enables you to create a login and look up everything from address to federal resources. Of course, it is all based on the credits you have. Above all, accounts on Melissa lookup start with 1000 free lookups renewed monthly. Users can purchase as many lookups as needed or use the free ones given monthly. Also, access all the information it seeks to limit the credits. You can use Melissa data lookup on a singular basis or batch processing. Most importantly, the lookups features apply in both cases  and are:
Melissa data personator
Melissa data address check
Melisa data email
Melissa data personator
The Melissa data personator does the verification, correction, and appends names, addresses, phones, and emails. The feature also updates the addresses of movers. As a result, it will check, verify your address, and provide you with corrections and the proper format for the country you require.
What is Melissa address verification?
Melissa address verification is found in the Melissa data personator. As a result, Melissa address verification is an easy yet complex system part of the Melissa data lookup. It works on a credit basis and can be used individually and in batches.
Melissa data address lookup
So, the Melissa data address lookup is a structure connected to many valid and standardized databases in 240+ countries.
Furthermore, it doesn't provide information based on scraps. You are responsible for delivering most of the data to the system. The Melissa data address checker will validate, remove duplicates, and help you reduce bounce rate and undeliverable. But, it does not match individuals to addresses. Their database doesn't include information about who lives at a specific address.
Certainly, it has its limitations. The active legislation on privacy and data protection, such as GDPR in Europe and many more in North America. We do not perceive its limits as a negative aspect; on the contrary, we see it as proof of respect for our right to data privacy.
Melissa data address verification
The Melissa data address verification respects the lifecycle approach. It starts at the entry point or in batches to ensure that you have real-time access to valid and certified data, and it ends with standardized and verified results.
In other words, this offers you real-time help to avoid costs on returned packages and bounce-back emails.
Melissa firewall
To begin with, the Melissadata firewall protects your information from incorrect and duplicate data entry. Then, it reduces waste costs and matches the duplicated contacts. And finally, it transforms it into one complete with all the information collected from them and the validation. Thanks to the extra security features and the ability to provide real-time data independent of the databank's size. Thus, Melissa data com is also highly recommended for governmental agencies.
To sum up, the result is correct data-rich contacts that can support analytics and any marketing efforts your company wants to take from a digital to a physical marketing approach.
Listware
The listware feature helps you clean and enrich contact records in the Cloud, in Excel, or on your Desktop. Melissa Listware is an all-in-one data quality tool that makes your life easier with the following:
Verifying and updating customer records
Standardizing data and dedupe records
Adding detailed property, firmographic and demographic info
Data gets old at an average rate of two percent per month. With this fast pace, it's essential to have a tool that helps you stay up to date. Furthermore, it enables you to improve marketing and sales effectiveness, lead scoring, precise segmentation, and more. As a plus, it supports you improve the accuracy of reporting.
Developers APIs
Melissa Data Web APIs features
Location-Based Services
Global Address Web API
Global IP WEB API
Property Web API for USA & Canada
Business & identification services
Personator Web API for USA & Canada
Global Name, Email & Business Web API
Global Phone Web API (new feature)
Resources for Developers
Open Source Software
On-Premise APIs
MVP program for data quality enthusiasts and IT professionals
What is Melissa Data API?
The Melissa Data API allows you to build contact verification straight into your product through API integration. It's license-based.
In contrast to the Melissa data lookup date, a manual service, the Melissa data API works through the Melissa cloud service. Above all, it can process both single and batch records in real time. The difference is in the number of files it sends out.
Furthermore, the cloud-based system takes an array of services containing anything from 1 to 100 records. The process differs for web transitions or forms in a database scenario. In a web form entry or call center, the documents are sent as one record, while in a database, it sends 100 records at a time until all are processed.
Enterprise Solutions
Melissa Data enterprise data quality solutions can handle all your data quality needs. To better be of help to you, they support multiple methods of data quality projects, like:
Contact Verification Server
Contact Zone
Data Quality Components for Pentaho, SIIS, and Talend
Data Quality Enrichers for Semarchy
Clean Suite for CRM: Salesforce
Unison by Melissa
Data Enhancement Bureau
Melissa Data Enhancement makes your data a more valuable asset. This feature enriches your data with demographic, geographic, psychographic, and firmographic data elements. This way, you can have benefits such as:
Gain Customer Insight
Increase Response
Better Targeting
Maximize Efforts
Furthermore, data needs to be up-to-date, clean, and complete to be useful for your business needs. Melissadata offers a comprehensive suite of data processing services to cleanse, dedupe, and enrich postal and email lists for omnichannel success.
What is Melissa direct?
Melissa direct or the Mailer + 4 is a Melissadata Saas solution and desktop mailing software that helps you prepare your bulk mail data in the US and Canada. The tool removes duplicates, processes NCOA records, and presorts your mailings for quality first-class and Marketing mail discounts. Consequently, postal automation software ensures timely delivery, reduces costs, and helps you get the best deals on bulk mail.
Clean Suite for CRM
Furthermore, Melissa data Clean Suite integrates with Salesforce and Microsoft Dynamics CRM. It offers automation for address checks, verifications, autofill, and duplicate checks for SalesForce.
How often is Melissa data updated?
This is a valid question! Several of us have repeatedly experienced an update that changes our whole product experience. Melissa data updates differ depending on which part of your products.
Indeed, at least every two months, Melissa has an update for all its features. But, for example, the Melissa data address validation is updated monthly.
We must point out that some users mentioned experiencing issues with the product after updates. However, it's universally correct that every update comes with a perk. So, be patient, help them with feedback, and give them a few days to perfect every new version.
Moreover, if it's still unclear how often Melissa's data is updated, the answer is somewhat simple yet uncertain. At least every two months. With monthly data updates. Considering that many of the figures they work with are government-provided data, Tekpon would say that a monthly death check, address changes, phone numbers, and relationship status is more than fair.
The multitude of features of Melissadata is bittersweet.
From one angle, it gives you flexibility. From another, it isn't, and it's a bit cluttering. All the categories and features add to the learning curve associated with the SaaS tool. Also, it can get somewhat overwhelming to learn it. However, it's hard to find another product to streamline all these processes at this point.
Melissadata integration
The secret behind Melissa data com's operation time speed is the Melissa data cloud services. The cloud feature is the power of the API. The data is stored and maintained in-house, providing the most up-to-date data.
What is data integration?
Are you new to data integration tools? And you are among the majority of us wondering what data integration is.
To clarify, data integration is the process of combining data from several sources into a single one. Still not clear -what is data integration?-  For example, Melissa data API involves collecting data about one customer from several departments: accounting, sales, customer service, reporting, and analysis. Consequently, combining them into a single customer view.
In short, the data integration tool combines information from different sources into valuable and accessible personnel from every department.
Melissa Web API
To build comprehensive contact data, keep in mind that Melissa Web API supports:
Single record & batch processing – recommended for call center and web forms as well as batches for one-time database cleanups
Development and Scalable pricing – progress immediately from Melissa data lookup credits to the tiered transaction by contacting a representative
Flexible Web APIs – REST, JSON, and XML available for easy integration
Now that you are familiar with data integration tools and their function let's go back to the Melissa Cloud Service. There are a wide variety of services accessible in the cloud system that Melissadata offers. However, you can access a broader array of services in North America than in the Global Cloud.
Also, you connect to it through a web browser. Finally, there is an application available for it.
Unfortunately, the software is not compatible with either MAC or Android devices. This perspective alone is somewhat rudimentary compared to its competitors that offer integration with all these devices.
Melissa Data Review Overview
In conclusion, friends, Tekpon loves Melissa data as, at this point, it offers by far the most complex all-in-one software for data cleaning on the market. Of course, the downside is that it can become complicated. But tech products become better with every update. So, our hopes for this software are that they will develop more implementation options and mobile-friendly products over time.
We remain optimistic as their customer service is everybody's favorite feature. You go, Melissa! We look forward to seeing your updates in terms of mobile devices and user-friendliness.
Melissa Data Related Insights