RingLead Reviews
& Product Details
What is RingLead?
RingLead is a data quality platform that aims to provide intelligent robotic process automation and data quality management. So, if you are a business looking to streamline database health, then RingLead is for you. The platform is capable of continuously managing your data. This includes capturing data, cleansing data, protecting the data, and enriching data. RingLead utilizes cutting-edge solutions, including crowdsourced intelligence, to provide real-time data management.
Moreover, the tool supports major platforms, including Salesforce. So, if you are using Salesforce, you can easily integrate RingLead and optimize your data delivery continuously. Not only that, but it also provides great accuracy when it comes to taking action on the data. You get access to multiple solutions at the core, including Cleanse, Prevent, Segment, Route, Enrich, Instant Book, Score, DataExchange, and Lead-to-Account Matching.
Found in these Categories
Best For
Cloud-based data orchestration platform.
StartUps

Freelancers

Small Business

Medium Business

Large Enterprise

Non-profit Organization

Personal
Cloud, SaaS, Web-Based

Mobile - Android

Mobile - iPhone

Mobile - iPad

Desktop - Mac

Desktop - Windows

Desktop - Linux

Desktop - Chromebook

On-Premise - Windows

On-Premise - Linux
Company Name

RingLead, Inc.

Located In

United States

Website

ringlead.com
Starting from:
$12000 /year
Pricing Model: Subscription
Pricing Details:
RingLead Pricing is based on the size of your database and the number of users.
Real Time Data

Data Capture and Transfer

User Management

Data Import/ Export

Activity Dashboard

Real Time Analytics

Metadata Management

Master Data Management
Additional Features
Address Validation

Customer Database

Data Analysis Tools

Data Capture and Transfer

Data Discovery

Data Integration

Data Migration

Data Profiling

Data Quality Control

Data Security

Lead Capture

Lead Distribution

Lead Qualification

Lead Segmentation

Match & Merge

Prospecting Tools

Reporting/Analytics

Target Account Identification
Web data platform to retrieve the public web data you care about.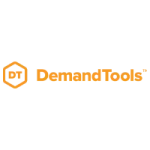 Data quality platform for cleaning & maintaining CRM data.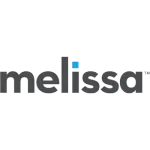 Accurate address validation
RingLead is a leading data orchestration SaaS cloud-based platform. It orchestrates marketing automation and Salesforce by managing segmentation, enrichment, data normalization, and managing duplicates. With custom pricing, you get packages based on your data and what you want to achieve. If you are serious about improving marketing and the associated data, then RingLead can help you achieve your goals.
RingLead – Data Management Software 
Data define current and future-generation businesses. Data has become so important nowadays that companies invest hundreds of dollars in optimizing the data to get answers on how to improve their business. If you are one of those businesses, then you will find RingLead a great solution. RingLead is a SaaS data orchestration cloud-based platform. It offers a good collection of features that enables you to take better care of data and use it to your advantage. Ring Lead works with popular CRM and marketing automation platforms, including Salesforce.
In our review, we will look at what RingLead Inc has to offer for data quality management.
What is RingLead DMS?
Organizations generate a lot of data every day. Unfortunately, this also includes bad data that is not useful to the organization in any way. Bad data can consist of meaningless data and duplicate data. If you are a Salesforce Admin, you surely have encountered bad data, which can creep into reports and ruin data analysis for Sales leaders and managers. Obviously, you do not want that to happen in your organization.
This is where RingLead DMS comes in. RingLead DMS lets you curb the bad data problem by providing a secure and full-stack 360 data management platform. The product utilizes patented technology that works around the clock to streamline your data by dedupe, normalizing, route leads, and enriching. DMS takes end-to-end steps for the data management process ranging from lead generation to routing, enrichment, duplication prevention, and so on.
But, why do you need it? Without DMS, you need to manually handle your data which includes removing duplicate or bad data yourself. DMS also provides proper integration between the different sectors of the organization, providing the different players to work on one data and use the data to scale the business.
How do you use RingLead field trip?
RingLead field trip lets you create custom and standard field usage to generate insights. This way, you can understand the data quality. In addition, the RingLead field trip analyzes fields of any given custom object within your Salesforce solution. This way, you can understand your field usage and utilization in the sales forms in Salesforce.
Setting up the field trip is easy and requires at most five minutes of your time. With it, you will clear an excellent clutter-free page layout that doesn't include fields that are not used or are confusing in nature. These fields, if set unattended, can skew reports and make it hard for admins to carry out their duties.
In short, a Field trip gives you the ability to analyze object fields, providing you the necessary insight or a subset or complete record. In addition, its easy integration with Salesforce makes it easy for you to make your data better.
What are DemandTools?
Salesforce comes with a plethora of feature sets. DemandTools is a set of modules that let you manage your data better. With it, you can control, verify, deduplicate, verify and manipulate data. Moreover, as an admin, you can also use it to reassign ownership, mass update, or merge duplicate CRM records. Salesforce describes DemandTools as their data quality toolset.
What are the best RingLead Features?
As a data quality platform, RingLead comes with tons of features. RingLead is a suite of solutions for data management. To truly understand its features, we need to take a look at its solution one by one. Let's get started.
RingLead Cleanse
If you find your reports to not make sense because of duplicate data, you need to use Cleanse. RingLead Cleanse uses a patented duplicate merging technology that eliminates duplicates. Cleanse can work well within your MAP and CRM. Cleanse protects businesses from over-expenditure as, according to them, duplicate data can cost more. Therefore, it's better to correct data rather than leave duplicate data within the database. By cleansing data, you can generate 70% more revenue using data quality. Cleanse automates the process using standard/custom object deduplication. It takes powerful bulk options and also optimizes your database for minimal human effort and maximum performance.
RingLead Cleanse features include:
Flexible Merging Rules
Mass Delete
Custom Object Deduplication
Bulk Lead-to-Account Matching
Flexible Fuzzy Matching
Mass Update
Cross Object deduplication
Batch Normalization
Cleanse also integrates well with marketing automation and CRM. Moreover, it is also easy to set up.
RingLead Prevent
With RingLead Cleanse, you can detect and remove duplicates. But what about you create an ecosystem so that dirty data doesn't get in? Well, with RingLead Prevent, you can do just that. It protects your source from dirty data and creates perimeter protection. Preventing duplicates from entering data is essential, just like removing duplicates from the database. By checking at the entry points, you create a funnel of clean data that ensures proper report generation and analysis. This is beneficial for organizations that generate tons of data every single day.
Just like Cleanse, RingLead Prevent also integrates well within your CRM and marketing automation platforms.
RingLead Prevent features include:
As-You-Type Duplicate Prevention
Real-Time Normatlizatin
List Import Automation
Trigger-Based Orchestration
Easy-To Assign Campaign, Tasks, & Routing
Real-Time Lead-to Account Matching
Flexible & Easy Set-Up
Prevent for Webforms
RingLead Segment
Segmentation can help you better understand your data. For instance, you can segment your data based on Job Function/Department, Job Seniority/Job Role, Territory, Company Size, and Industry. RingLead Segment provides the necessary tools to streamline your data values around your B2B buyer personas and segments. With pre-built templates, you easily start segmenting your data. You can also batch segment your CRM, CSVs, and marketing automation.
The RingLead Segment is well equipped with the right tools to custom filter partition, sync segments, increase segmentation fill rate and work on any Sales and marketing system's data. Moreover, you also get access to real-time segmentation that works well with marketing automation and CRM. As a business, you can use segmentation to create Propensity Scoring and Models. Lastly, you can automate pre-requisite data orchestration, which users can then use for data segmentation.
Segment features include:
Create Propensity Models and Scoring
Automate Pre-Requisite Data Orchestration
Real-Time Segmentation for Marketing Automation and CRM
Batch Segment
Unlimited Customization
Pre-built templates
RingLead Route
With RingLead Route, you get workflow customization and visibility over the end-to-end lead-to-rep process. You gain great visibility, which lets you control every aspect and write a powerful rules engine for Salesforce objects routing.
RingLead Route lets you fully automate the lead assignment. Moreover, with Route, you get to send leads accurately and quickly, which improves organizations' workflow and efficiency. You also get the option to do smart routing with Synergy that capitalize on prerequisite data operations. Like other features, this also integrates well with platforms such as Eloqua, Salesforce, Salesforce Pardot, and Marketo.
RingLead features include:
Round Robin Routing
Account-Based Routing
Complex Routing Workflows
Customize Notifications
Built-in Segmentation and Orchestration
Triggers & Multiple Endpoints
Create Salesforce Task
Time-Based Routing
RingLead Enrich
If you work with multiple third-party data sources, then you might find RingLead Enrich interesting. Users can integrate these third-party data sources with data ingestion processes and internal systems. Enrich comes with 40+ pre-built integrations using the best data vendors. In short, you can create the perfect vendor recipe while using multiple data vendors. Enrich also comes with an excellent user interface.
Enrich features include:
Intelligent Forms
Always-on Scheduled Tasks
Batch Enrich
Field Level Multi-Vendor Waterfalls
Automate Third-Party Standardization
Fill Rate Reports
Automate List Upload Enrichment
Activity/Trigger Based Enrichment
RingLead Instant Book
RingLead Instant Book lets you convert inbound leads to customers and prospects by letting customers instantly book a meeting after they submit a form. Then, with clever, intelligent routing and workflows, you can distribute leads to the right sales rep.
InstantBook features include:
Automatic Email Reminders
Instantly Book Meetings
Flexible Calendar Integrations
Simple Re-scheduling
Advanced Rules Engine
Batch Updates
Re-Routing & Backup Ownership
RingLead Score
RingLead Score lets you create audience segments and score models. In addition, it comes with a flexible drag-and-drop interface.
Score features include:
Multiple types of scoring models
Co-dynamic scores
Account-Based scores
Intent-based score models
All-in-one codeless platform
RingLead DataExchange
This feature offers you access to third-party data sources. DataExchange features include:
Speed
Community
Customization
Flexibility
Synergy
Accessibility
RingLead Lead-to-Account Matching
RingLead Lead-to-Account Matching is built for Salesforce. It lets you route leads in a more accurate and better way. It does it by connecting the companies with the right people and automates connecting account data to leads.
With Lead-to-Account Matching:
Real-Time Territory Based Routing and Lead to Account Matching
Retroactive(Batch) Lead to Data Cleansing and Account Matching
What is RingLead Capture?
RingLead Capture is a free-to-use prospecting tool. It is available for free, and you can use it directly from your Chrome browser. It solves prospecting's time-consuming problems by making it easy to find prospects. According to their official page, RingLead Capture can lead to a 60% increased boost in sales productivity. It also comes with tons of integrations, including Zoho, Oracle, Microsoft Dynamics CRM, Outreach, Salesforce, and many more.
How much does RingLead cost?
As RingLead is a data orchestration platform, its cost depends on the database size and the number of users. According to their official site, the RingLead pricing starts from $12000 per year. The pricing model is user-based. The platform offers a free trial. To take advantage of the free trial, you need to fill up a form on their official site.
If you are not interested in the free trial but still want to learn about their platform, you can take advantage of the DEMO. The demo gives you access to a live demonstration of what's on hand. All you need to do is navigate to their demo page and request a demo. Once done, their data experts will contact you will all the details and provide you with a high-quality demo to teach you about their platform.
As mentioned above, they don't provide a pricing model. Instead, they quote pricing based on the requirements of the user. According to multiple online sources, their pricing starts from $12000 per year.
RingLead Detailed Integrations
RingLead supports integrations with major customer relationship management(CRM) and marketing automation platforms (MAP). As a result, you can seamlessly work with major CRM and MAP solutions, including Salesforce, Marketo, Eloqua, and Salesforce Pardot. In addition, each solution offers its own set of integrations. For example, Enrich offers 40+ pre-built integrations from the best data vendors. Therefore, it is easy to integrate the solution directly into CRM or MAP. However, if you are not sure how to do it, you can follow their comprehensive documentation and how to do it.
RingLead integrations with Salesforce
RingLead offers complete integrations with Salesforce. In fact, it builds upon what Salesforce has to offer. First, you need to log into your account, choose Connections in the left navigation, and then Salesforce to connect to Salesforce. This will start the process of connecting RingLead with Salesforce. First, you need to select a few options, and then you are good to go with Salesforce and RingLead.
RingLead Review Conclusions
RingLead is an excellent go-to option for enterprises and businesses that want the best version of their data. Moreover, the platform offers solutions that aim to make data more appealing while carrying more value than before. It lets you cleanse data, declutter it, and even protect it from getting duplicate values using innovative and industry-leading tools and solutions. With this tool, you can save hundreds of hours by automating the boring part of data. It is undoubtedly a great data orchestration tool that offers intelligent routing, multi-vendor enrichment, and workflow automation.
RingLead Related Insights