Mozart Data Reviews
& Product Details
What is Mozart Data?
Mozart Data is an all-in-one modern data platform that allows users to centralize, organize, and analyze their data without the need for engineering resources.
The platform provides ETL, a data warehouse, tools for data transformation, and business intelligence capabilities. The all-in-one contemporary data platform enables users to centralize, arrange, and analyze their data. Users may connect to and sync data sources in only a few minutes with reliable no-code connectors. Thanks to the data warehouse, many sources can be easily managed, and analysts can help with data transformation for analysis.
Furthermore, around 200 BI tools, including Python, Metabase, Excel, and PopSQL, are integrated, and data preparation is automated with analyst help.
Companies that need to create and maintain their data stack are the greatest candidates for Mozart Data. Adopters like Tempo, Zeplin, Rippling, and Modern Treasury were able to put up a data stack swiftly, obtain pipeline visibility, and provide insights. The platform also has tools for data cataloging, observability, and reliability to assure reliability.
Found in these Categories
Best For
Full-service platform to centralize, organize & analyze data.
StartUps

Freelancers

Small Business

Medium Business

Large Enterprise

Non-profit Organization

Personal
Cloud, SaaS, Web-Based

Mobile - Android

Mobile - iPhone

Mobile - iPad

Desktop - Mac

Desktop - Windows

Desktop - Linux

Desktop - Chromebook

On-Premise - Windows

On-Premise - Linux
Company Name

Mozart Data

Located In

United States

Website

mozartdata.com
Starting from:
$1200 /month
Pricing Model: Subscription
Pricing Details:
Mozart Data pricing comprises three plans - Concerto, Symphony, and Opera - with monthly & yearly subscription options and a 14-day Free trial. The cost starts at $1,200/month + $1,000 Implementation Fee, for 1,000,000 monthly active rows.
API

Access Controls/Permissions

Alerts/Notifications

Customizable Reports

Data Capture and Transfer

Data Cleansing

Data Connectors

Data Discovery

Data Extraction

Data Import/ Export

Data Integration

Data Mapping

Data Migration

Data Storage Management

Data Synchronization

Data Visualization

Monitoring

Multiple Data Sources

Reporting/Analytics

SSL Security

User Management
Additional Features
Ad hoc Analysis

Ad hoc Query

Alerts/Escalation

Ad hoc Reporting

Data Blending

Data Replication

Charting

Data Transformation

Data Warehousing

Database Support

Projections

Query Builder

Reporting & Statistics

Role-Based Permissions

Search/Filter

Secure Data Storage

Self-Service Data Preparation

Self-service Analytics

Third-Party Integrations

Website Analytics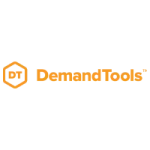 Data quality platform for cleaning & maintaining CRM data.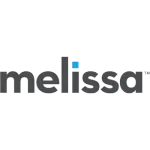 Accurate address validation
Mozart Data Related Insights