Movavi Photo Editor Alternatives
Movavi Photo Editor is not the only photo editing software in the world. It has other alternatives that you should know about. Below are 10 Movavi Photo Editor alternatives:
This is a professional graphic editing tool that you can use to enhance your images and change them into professional and high-quality images. Its features include stylish text, an advanced slideshow creator, various crop options, a photo mixer, a Facebook graphics creator, etc. In addition, you can use it to share your pictures on different social platforms like Instagram, Facebook, and Twitter.
This popular photo software has excellent photo correction technology and royalty-free backgrounds. Its features include beautifying toolkits, photo retouching, fantastic instant effects, faster brushes, color materials palette, text and shape cutting tools, magic fill, and others. Auto FX Software and Topaz Filter are the two plugins to improve the software's functionality. Beginners and professionals can use this software. It has quick fixes, features, and creative tools for your designs and images. Its latest version is PaintShop Pro X8– with this version, graphic designers can use it to fill shapes easily with text by utilizing text wrapping; they can also use it to move people or objects with magic move features.
This is another Movavi Photo editor tool. You can use it to edit photos easily. Many professional photographers use it to give their images a beautiful look.
GIMP has the GNU image manipulation program to use and share freely. This software has features: transfer colorization, perspective transforms, different supported platforms, supported file formats, digital retouching, barrel distortion, photo enhancement, and a customizable interface. It is available on FreeBSD, Sun OpenSolaris, Mac OS X, Microsoft Windows, and Linux.
Many photographers and photo editors use this tool to view and edit various image files for non-commercial use, with compact and lightweight installation. In addition, it has different graphics-related features that experts and beginners can use to work.
This photo editing software lets you edit and manage images very fast. Its features include color management, different supported formats, picture sharing, cloud publishing, GPU acceleration, HDR and tone mapping, instant filters, and picture management. With this tool, you can manage and share your photos easily.
Movavi Photo Editor vs. Adobe Lightroom
For the platforms they are available on, Adobe Lightroom is available on Android, iPad, iPhone, and SaaS. In contrast, Movavi Photo Editor is available on Android, iPad, iPhone, SaaS, and Windows. As regards audience, Adobe Lightroom is best for any user or organization interested in a photo editing software solution that they can use to edit, organize, and share images. In contrast, Movavi Photo Editor is perfect for anybody or photographers looking for a professional-grade photo editor to create and transform photos.
Adobe Lightroom pricing starts at $9.99 monthly and has a free trial. While Movavi Photo Editor pricing starts at 41 dollars yearly, it also has a free trial. Moreover, Adobe Lightroom offers integrations with Adobe Digital Publishing Suite, Adobe Digital Publishing Suite, Adobe Creative Cloud, Adobe Connect, Adobe Comp, Adobe Captivate, Adobe Campaign, Adobe Audience Manager, Adobe Analytics, Adobe Advertising Cloud, and Adobe Acrobat DC. Still, Movavi does not have integrations with any of them.
Adobe Lightroom was founded in 1982 in the United States. In contrast, Movavi Photo Editor was founded in 2004 in Russia.
Powerful photo editing made for everyone.
Photo editor, animation, and design.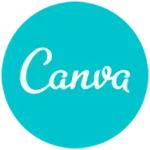 Easily create professional designs, and share or print them.