Movavi Photo Editor Reviews
& Product Details
What is Movavi Photo Editor?
The Movavi AI-powered photo editing software is very popular among photo editing tools globally. The Movavi photo editor has a beautiful design and a user-friendly interface, making it easy for photo editors and photographers. One of the distinct features of this AI-powered photo editing software is that it helps to detect faces and creates specialized edits for them. For instance, the Movavi photo editor detects faces in a photo, smoothens skin texture, changes hair color, and fills eyebrows automatically. As a result, photographers and editors can achieve all these without losing the organic feel of the photo.
Movavi photo editor has all the tools an image editor needs to edit images. In addition, it has features like exposure adjustment and color gradient, customizing the color of elements in the photo, and restoring antique photos. You can also use this AI-powered photo editing software to eliminate unpleasant elements from the photo or completely change the backgrounds of photos.
Found in these Categories
Best For
Professional-grade photo editor for desktop made easy.
StartUps

Freelancers

Small Business

Medium Business

Large Enterprise

Non-profit Organization

Personal
Cloud, SaaS, Web-Based

Mobile - Android

Mobile - iPhone

Mobile - iPad

Desktop - Mac

Desktop - Windows

Desktop - Linux

Desktop - Chromebook

On-Premise - Windows

On-Premise - Linux
Company Name

Movavi Software Limited

Located In

Cyprus

Website

movavi.com
Starting from:
$49.95 /year
Pricing Model: Subscription
Pricing Details:
The cost of the lifetime purchase of Movavi Photo Editor is $69.95. In contrast, $49.95 is the cost of a one-year subscription for one PC. With the free trial that Movavi offers, you can only edit and save ten images before you are asked to subscribe. The free trial has a lot of limitations to its functionality. Movavi has a free version that you can check out. Although, the free version will not allow you to save an already-edited photo.
See Movavi Photo Editor Coupons
Blur

Content Import/Export

Crop

Enhance

File Management

Image Library

Lighting

Orientation

Real Time Editing

Redeye

Text

Search/Filter
Additional Features
AI Auto Enhance

Background Removal

AI Restore

Effects & Filters

Sharpness Adjustment

Object Removal

Noise Reduction

RAW Image Support

Presets

Auto Photo Enhancement

Facial Recognition

Geolocation

Image Overlay
Powerful photo editing made for everyone.
Photo editor, animation, and design.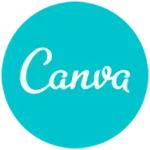 Easily create professional designs, and share or print them.
Movavi Photo Editor is a popular photo editing tool that many photographers and editors use to restore old photos and improve the quality of images. This photo editor software has a simple interface and many features that you can easily use to enhance the look and feel of your images.
With Movavi Photo Editor, you can improve and fix your images within a few seconds. You can also remove irrelevant objects and red eyes, replace the background, eliminating the consequences of lack of proper lighting during shooting, and include a watermark. Plus, you can eliminate the shine from the cheeks and smoothen out wrinkles. In addition, it has a background tool that allows you to cut and eliminate irrelevant elements from an image easily.
Movavi Online Photo Editor
Movavi is an online photo editing software that gives your images studio-quality enhancements. It features stylish overlays and filters, unwanted object removal, background replacement, video slideshow creation, batch resizing, and more. In addition, this professional photo editor lets you add transparency toggles, custom captions, text position changes, and modifications of different text parameters. Also, the Movavi photo editing software has extensive functionality. You can use it to adjust image parameters, apply a filter, crop an image, add a color effect, and adjust brightness, white balance, and saturation.
How to use Movavi Photo Editor?
There are different ways you can use the Movavi Photo Editor tool, but in this article, we will only show you the steps to change the background of an image. With this option, you can eliminate irrelevant elements from the image before cutting and moving them to another background. Here are the steps you should take when changing the background of an image using Movavi Photo Editor:
Select the important image and activate the "Change Background" tool that you will find on the top vertical tab.
After that, move to the Brush tab and select "Brush +" Vertically and horizontally, choose the elements you want to use, and make sure you remember to use the brush size slider. It lets you modify the size of the brush.
Select the preferred area and use the "Brush +" tool. Then, vertically and horizontally, circle the important area to eliminate irrelevant elements. Don't get attached to the contour; circle the approximate area.
For a correct result, zoom in on the photo with the mouse wheel or the "Ctrl +" "Ctrl-" key combination. Also, select finally, ensure the photo with red. Finally, ensure you adjust the brush size.
After you have selected all the important areas, go back to "Brush +" and correct the selected area.
After coping with the job, click "NextStep," and you will notice that the photo editor will shift the selected items to the front, highlighting irrelevant items in brown.
Pick the mask brush tool to get rid of irrelevant patches of light. Be careful when you get to this stage because it is quite hard.
Use the "Hair Selection Tool" brush to correct the effect of torn hair and smoothen it out.
Tap the "Next Step" button, and that's all. If you don't like the result of what you came up with, you can go back to any of the previous steps and correct any mistake you must have made.
Details of Movavi Photo Editor Features
It has a user-friendly interface that both beginners and professionals can edit images. All the tools in the software are found on the right-hand side of the screen, and while the work area is located in the middle, it displays your picture editing in progress. Also, to the left of the toolbar, you will find the area for making adjustments to the edit, like color transparency and crop size. Within a short time frame, you will get used to using all the tools available.
Movavi Photo Editor provides manuals, video guides, how-tos, and a knowledge base. Their manual is very easy to comprehend–you will learn how to use plenty of available features of the software. In addition, it has a live chat feature and the email support feature that you can use if you have any questions you want them to respond to.
Color correction with preview
With this feature, you can perform simple lighting and white balance correction, adjust temperature, blur, contrast, exposure, add shadows, and other things.
Advanced face correction with a custom brush
With this retouch feature, you can photo retouch by choosing one of the available tabs: mouth, skin, eyes, and others. In addition, every tab has many tools that you can work with. For example, you can choose to do skin smoothing, blemishes, wrinkles, or red-eye removal.
Precise semi-automatic eye correction
This is another feature that Movavi Photo editor has. Suppose you are not satisfied with the way the eyes of someone in a photo, you can use to feature to correct it. It works very perfectly.
With this tool, you can eliminate unimportant items from your image—for instance, an unpleasant pimple on the nose or face. On Movavi, you will find three brushes that you can use to edit pictures–the lasso tool, the magic wand, and the selection brush tool.
Simple background editing
With the Change Background feature on Movavi, you can change the background of an image you want to edit.
Movavi has a text tool feature that you can use to add text to your photo and edit them in whichever way you want. All you need to do is choose one of the hundred available fonts, adjust the size or set the text to italic type. Then, select the text color with the aid of the color palette.
The Crop tool is another feature of Movavi. You can use it to crop your photos to the perfect size you want or modify the resolution. You can use different ready-made sizes to crop your images; the available ones are 1:1, 3:2, 4:3, 5:4, 7:5, and 16:9. If you don't want any of them, you can crop them manually.
Movavi Photo Editor Review Conclusion
Movavi Photo Editing Software is one of the industry's most popularly used software photo editing tools. This photo editor has a beautiful design and a user-friendly interface that photographers and editors can easily rely on. With this photo editing software, you can restore old images and improve the quality of the images. You can also use Movavi Photo Editor to change the background of any image. This tool has many features that you can use to create professional and beautiful photos. This powerful tool has a free trial and a free version that you should check out. Although, you won't have access to all the available features on the paid plan if you use the free trial or free version.
Movavi Photo Editor Related Insights