inPixio Reviews
& Product Details
What is inPixio?
inPixio offers an exciting ecosystem of image editing solutions to consumers. The inPixio photo suite comprises a wide range of products, including Photo Studio Ultimate, Photo Studio Pro, Photo maximizer, Photo Focus, Eclipse HDR, and Free Photo Editor. These programs are standalone and offer unique ways to improve and edit your photos.
inPixio is an excellent photo editing tool for novice and intermediate users. It is easy to use and offers impressive features that fine-tune images to their fullest potential. The inPixio Suite consists of multiple products. However, their primary product is inPixio Photo Studio, which combines its main programs, including Photo Cutter, Photo Eraser, and Photo Editor. In addition, they also offer inPixio Photo Studio Ultimate, which contains two more programs, including Photo Focus and Photo Maximizer. These programs' key feature is providing seamless photo editing for the end-user.
Found in these Categories
Best For
Experience a fully automated, one-click photo editor.
StartUps

Freelancers

Small Business

Medium Business

Large Enterprise

Non-profit Organization

Personal
Cloud, SaaS, Web-Based

Mobile - Android

Mobile - iPhone

Mobile - iPad

Desktop - Mac

Desktop - Windows

Desktop - Linux

Desktop - Chromebook

On-Premise - Windows

On-Premise - Linux
Company Name

Avanquest

Located In

France

Website

avanquest.com
Starting from:
$49.99 /year
Pricing Model: Subscription
Pricing Details:
inPixio Suite consists of multiple programs. This makes inPixio pricing a little complex. If you are unsure which version to get or what inPixio has to offer, then you can get the inPixio Free Studio and try out what it offers. However, if you want to try their complete programs, you can also try out their free trial. The free trial is available for Photo Studio, Photo Focus, Photo Maximizer, and Eclipse HDR Pro.
See inPixio Coupons
Content Import/Export

Content Sharing

Crop

Drag & Drop

Enhance

Lighting

Orientation

Pre-built Templates

Real Time Editing

Blur
Additional Features
AI Background Removal

Batch Processing

Noise and Sharpen Correction

One-Click Corrections

Photomontage

Photo Maximizer

Photo Focus

Remove Objects from Photos

Sky Replacement
Professional-grade photo editor for desktop made easy.
Photo editor, animation, and design.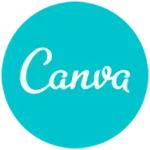 Easily create professional designs, and share or print them.
inPixio Photo Studio
inPixio Photo Studio is one of the finest and most popular photo editing software out there. It offers an excellent feature set out of the box and is also user-friendly. With their latest inPixio Photo Studio 11, they have brought multiple new features. Many audiences, including novices, can use the inPixio Photo Studio 11. It comes with advanced features, but it doesn't offer the features professionals need in photo editing software. If you are a professional, you may want to look at Adobe Suite and its photo editing solutions and programs.
However, the new inPixio Photo Studio update also brings performance upgrades for improved productivity. In our inPixio review, we will take a closer look at what inPixio has to offer and go through the inPixio photo suite as well.
inPixio Photo Suite
The inPixio Suite's core is the inPixio Photo Studio, which they recently updated to version 11. It offers an excellent workspace interface with a primary focus on editing tools. You can do many things with your photos, including readjusting colors, changing the background, auto sky replacement with artificial intelligence, brightness adjustment, photomontage, or blurring the background. These modifications are directly done from the editor with a series of steps or with just one click.
They also offer Photo Studio Ultimate, a bundle offer to access Photo Studio Pro, Photo Maximizer, and Photo Focus. The package is aimed at professionals that want to make their photos look as they want!
Photo Maximizer & Photo Focus
So, what do Photo Maximizer and Photo Focus do? Photo Maximizer(available for Windows PC only) lets you improve image quality by maximizing minor details. You can use it to maintain clarity or enlarge images. The Pro version of Maximizer also allows you to fix grainy photos and reduce noise. On the other hand, Photo Focus improves photo focus with just one click. For instance, you have taken a picture where the focus is lost due to exposure. You can remove the focus problem with just one click. Moreover, it also improves images with blur and image sharpness issues.
inPixio Eclipse HDR
Next, we have Eclipse HDR and Eclipse HDR Pro. Eclipse HDR is a one-click program that transforms your image and lets you play with HDR. You must upload the image and adjust the slider to see how your image feels with the new settings. Just like Photo Maximizer, the Eclipse HDR only works on Windows. The Eclipse HDR Pro brings better options to work with more options, including working on RAW images. With HDR Pro, you can also access the HDR tone mapping Engine.
The last piece of the inPixio software puzzle is the inPixio Free Photo Editor. The editor is only available for Windows PC, and you can use it to enhance your photos. In addition, it is a free version that gives you access to filters, editing settings, and much more!  We will discuss each one of them more in the features section, so keep reading this review.
How to use inPixio?
As mentioned earlier, inPixio offers a collection of programs. The inPixio Photo suite is composed of multiple products:
Photo Studio
Maximizer
Focus
Eclipse HDR
All of these inPixio programs are different in how you use them. That means that you need to check each program's documentation or tutorial on how to use them. All of them are downloadable standalone programs. To get started, you need to download the respective program to your computer. Also, make sure that you download the correct version(Windows or macOS).
Once downloaded, proceed with the installation process. The wizard will let you know the steps that you need to take to complete the installation. Once installed, open the application, and you should see the program interface at your disposal. Most of the programs, including Maximize Focus, Photo Focus, and Eclipse HDR, are simple to use. They provide presets and other one-click change options. All you need to do is upload the image and try out the opportunity to see how your image is modified. You can always check out the dedicated tutorial section if you are confused or need guidance.
Details of inPixio Features
inPixio Suite is feature-rich, considering that you can access five different programs: Photo Studio/Ultimate, Photo Maximizer, Photo Focus/Pro, Eclipse HDR/Pro, and Free Photo Editor. Each one of the solutions with tons of features. To give you a complete idea of what the photo editor offers, let's continue our inPixio review by going through each feature individually.
inPixio Studio and inPixio Pro
inPixio Studio is at the core of inPixio Suite. They recently released their latest version inPixio Studio 11, which offers more features than the previous one. inPixio Studio is available for both Windows PC and MAC.
Some of the critical features of InPixio Studio and inPixio Studio Ultimate include:
Taking photos is always a challenge. First, of course, it would be best to make sure the image looks stunning and that the background is transparent and according to your liking. However, it is not always possible as you capture a lot of other objects in your photo. That's where inPixio Studio comes in. It lets you easily remove unwanted background objects in your photos.
The inPixio Studio Pro version comes with the sky replacement feature. This lets you quickly change the atmosphere of your photos and turn them from dull to exciting. Unfortunately, the feature is only available on the Pro version.
Unwanted object removal gives you more control when removing unwanted objects. It also lets you completely erase backgrounds. This way, you can transform a picture where the background objects create distractions and come up with a high-quality image. The tool offers automatic detection as well as erase function.
The tool can cut out a person, landscape, or object. All you need to do is use the cursor to mark the shape of the object. From there, the algorithm will take over and complete the task.
inPixio Photo Studio lets you create amazing collages and photomontages. It utilizes an edge smoothing algorithm to ensure that multiple images look good together.
In Pixio One-Click Image Correction(Pro)
The Pro version of inPixio Photo Studio has a fantastic one-click image correction feature. In addition, it utilizes automated innovative technology to transform the image completely. As a result, it offers improved image quality and colors. Also, you do not need to do anything as everything is automated.
This feature lets you easily make the subject pop up from the background. This way, you can salvage photos with poor experiences or wrong focus.
The perspective tool lets you change the perspective of the images. This way, you can straighten structures and buildings and completely change the angle of the photograph.
Tilt-Shift and Soft Focus
 You can add horizontal focus and create miniature effects using soft focus and tilt-shift.
 With LUT, you can change your photographs entirely by changing their colors. You can use available LUTs or download new ones from the internet.
inPixio Photo Maximizer
The inPixio Photo Maximizer program lets you transform your blurred and grainy pictures. Unfortunately, maximizer is only available for Windows PC. The key features offered by inPixio Photo Maximizer include:
Improve most minor details: With Maximizer, you can improve your images. For example, you can zoom in and create a high-quality image from that section or do the reverse by enlarging a smaller image. Maximizer ensures no loss of quality takes place when making the actions.
Small objects focus: With Photo Maximizer, you can focus on small things by zooming in. Its ultra-zooming feature controls magnify the photos up to 1000%. You also get access to seven zoom presets. 
Enlarge images: You can also enlarge images with Maximizer. The enlarged image also does not lose any quality or other vital aspects such as brightness or color. 
Fix grainy photos and reduce noise(Pro): The Pro version of Maximizer also lets you remove noise and granular effects from pictures taken in low light conditions. 
Advanced cropping: The advanced cropping feature lets you do horizon and rotation correction using the tool.
Sharpness Tool(Pro): The sharpness tool lets you reinforce sharpness to the picture.
Edit colors: Maximizer also lets you play with different settings, including contrast, brightness, saturation, temperature, etc.
Batch Processing(Pro): Batch processing lets you do image batch processing. You can process up to 1000 images simultaneously.
inPixio Photo Focus
The inPixio Photo Focus program is aimed to improve focus for close-ups, portraits, and landscapes. It is only available for Windows PC. The inPixio Photo Focus offers the following features:
Improve blurry photos and make them clearer and sharper. In addition, it improves the depth of focus and adds other vital information missing in the original image.
You can easily enhance image sharpness with it.
Focus also offers custom effects to improve your image further.
The Pro version offers preset for custom effects.
It also offers filters for improving the image.
Change the focus of different objects on the image using Refocus.
inPixio Photo Focus also offers access to advanced cropping, soft focus, and tilt-shift.
inPixio Eclipse HDR and Eclipse HDR Pro
This program is a specialized program aimed at High Definition Rendering (HDR). HDR is a complex topic; if you want to work with it, you must learn a lot. This is where inPixio Eclipse HDR comes in. Eclipse HDR offers HDR editing that is not complex. You get an HDR slider that you can change to improve the HDR grading on the image. Like inPixio Focus and inPixio Maximizer, Eclipse HDR is only available for Windows PCs.
So, what features does inPixio Eclipse HDR offers? Let's list them below.
Access to 40 creative presets to choose from. Each preset offers something new, and you can choose the best one that suits your needs.
You only need one image to make it work.
It requires only five seconds to make your image pop with new HDR settings.
inPixio Review Conclusions
inPixio Photo Studio lets you play with your photos the way you want. It offers a seamless process where most photo editing features are single-click. For instance, you can remove blur and improve the focus of the image with just one click. The user-friendliness also means that it is aimed at novices and intermediate users who are just starting with photo editing and want to create stunning outputs for their existing photos.
Apart from the inPixio Photo Studio, there are also other offerings from inPixio. Each one of the programs offers a unique value proposition to the user. However, non-unification of the programs may confuse users who want to get the most out of the inPixio Suite. This also leads to another problem, i.e., pricing. With so many products, users can feel confused about what they want. However, choosing the right program should be easy if you know what you want.
Is inPixio worth the money?
Overall, inPixio photo editing programs are fantastic and offer an excellent value proposition for the right audience. inPixio is very active in updating its solutions, which adds more value to your purchase. This leads us to the end of our inPixio review, and we hope you now have a clear idea of what inPixio has to offer!