Autoaddress Reviews
& Product Details
What is Autoaddress?
Autoaddress is a leading address capture and verification software that simplifies and enhances the process of capturing accurate customer addresses. With over 20 years of experience, it offers fast, reliable, and secure address capture for over 250 countries.
The software is optimized for mobile devices, providing a seamless user experience and reducing friction during form filling. It supports localization, adapting to the address formats and languages of customers worldwide. Also, it utilizes geobiasing to anticipate the most likely address based on customer location, saving time and reducing friction.
Additionally, it offers geocoding capabilities to provide latitude and longitude coordinates for captured addresses, enhancing geospatial data. With a focus on data accuracy and security, it ensures that customer information is handled safely. Also, it provides features such as address profiling, form validation rules, and integration with CRM systems.
The software is suitable for various industries, including eCommerce, retail, fintech, and insurance, helping businesses optimize user experiences, reduce cart abandonment, increase brand loyalty, and gain valuable insights into customer interactions.
Found in these Categories
Best For
Fast, reliable, and secure address capture software.
StartUps

Freelancers

Small Business

Medium Business

Large Enterprise

Non-profit Organization

Personal
Cloud, SaaS, Web-Based

Mobile - Android

Mobile - iPhone

Mobile - iPad

Desktop - Mac

Desktop - Windows

Desktop - Linux

Desktop - Chromebook

On-Premise - Windows

On-Premise - Linux
Company Name

Autoaddress

Located In

Ireland

Website

autoaddress.com
Starting from:
$100 /month
Pricing Model: Subscription
Pricing Details:
Autoaddress offers three pricing plans: Standard, Plus, and Enterprise. The Standard plan costs $100/month or $1,000/year, with an 18% savings on the annual plan. The Plus plan costs $100/month or $2,500/year, providing higher volume discounts and international address capture. The Enterprise plan is customizable, offering features like dedicated account managers, premium onboarding, and priority support. A 14-day free trial is available, and there are no setup costs. International addresses may incur additional costs. Auto-renewal ensures uninterrupted service, but it can be disabled.
Data Cleansing

Data Quality Control

Reporting/Analytics

Data Discovery

Metadata Management

Location-Based Data

Master Data Management

Real Time Data

Multiple Data Sources

Match & Merge

Compliance Management

Secure Data Storage
Additional Features
Address Validation

Autocomplete

Data Verification

Geolocation

Search/Filter

Geographic Maps

Automatic Formatting

Address Capture

Geocoding

Mobile-Responsive Forms

Geobiasing

Address Profiling

Hosted Data
Web data platform to retrieve the public web data you care about.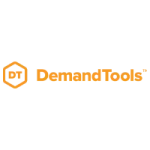 Data quality platform for cleaning & maintaining CRM data.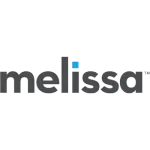 Accurate address validation
Autoaddress Related Insights